Since the early 1990's, a dynamic form of feminism began brewing, Riot Grrrl. Part music genre, part artistic style, part fashion aesthetic, and all about people associated with the feminine being able to fully express themselves.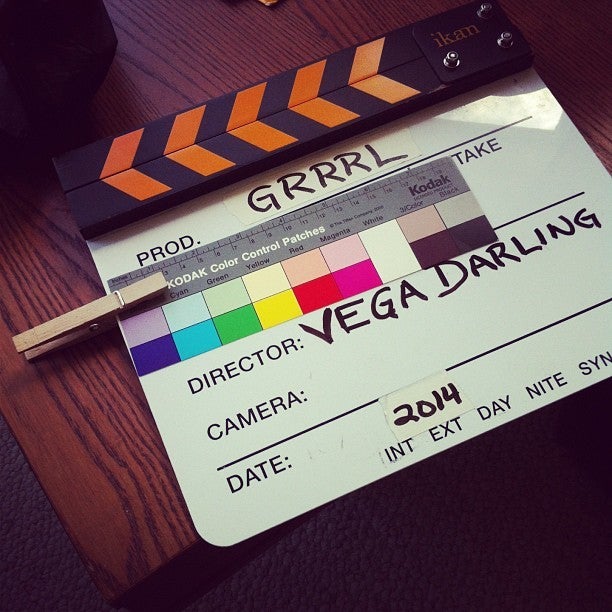 All of the art forms associated with the Riot Grrrl Movement always had elements of political and social themes related to feminism, identity, gender and/or sexual orientation. For director Vega Darling, while growing up in Atlanta, the Riot Grrrl Movement in its many forms made sense to a young person making sense of their own identity. While Darling feels gender is very nuanced and does not consider himself to have a "binary identity" he considers his own masculine and feminine interests well-balanced, but prefers to present as male. Riot Grrrl culture took a significant role in helping Darling come to that identity realization.
"Through Riot Grrrl," Darling said, "Punk, and Queercore I found myself my voice, my community. Without the support from this community I would probably have self-destructed long ago."
Darling explained that at about the age of 15, he started to express his gender as androgynous. That was in 1994, when the Riot Grrrl Movement was in its early stages.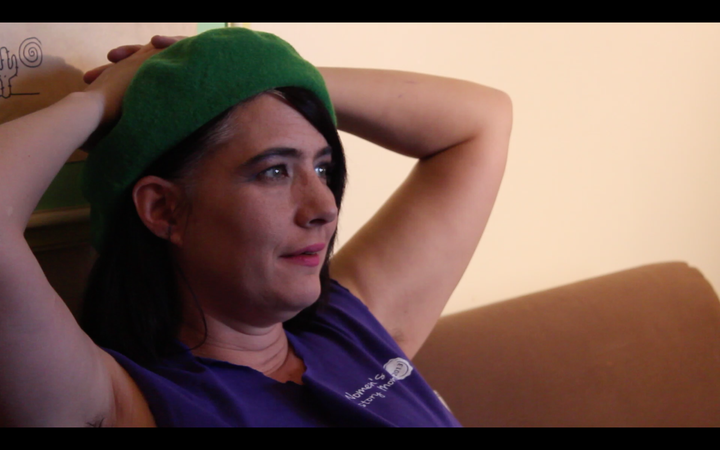 "I looked up to local queer, feminist punks in Atlanta who I could relate to," he said, "they were all about 10-15 years older than me. A lot of them now identify as genderqueer or trans."
As for the specific bands that were an influence, Darling sites many. "Listening to Jack Off Jill gave me something to relate to when it came to mental health, Tribe 8 gave me something to relate to when it came to gender identity. Pansy Division, Team Dresch, and Fifth Column gave me something to identify with around queer sexuality, and Huggy Bear, Bikini Kill, and Bratmobile gave me something to relate to with my political views. This community also gave me the skills to build more community."
With the new documentary film Darling has spearheaded, GRRRL: 25 Years of Riot Grrrl, he is bringing the history of that community to life, and getting to interview some of the people that helped him, and so many riot grrrls around the world, find their own voice and identity.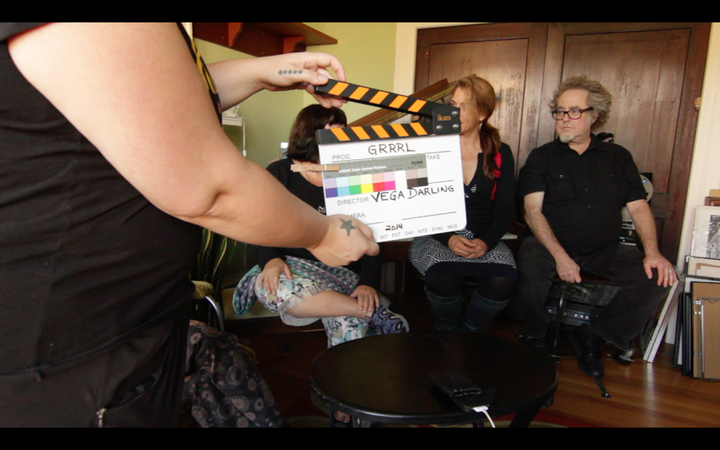 Darling began thinking about developing this project over a decade ago and has been consumed with the project ever since. In 2012, he began filming interviews for the film, which include riot grrrls Kathleen Hanna of Bikini Kill and Le Tigre, Erin Smith and Molly Neuman of Bratmobile, Jessicka Addams of Jack Off Jill, Michelle Gonzales of Spitboy, and nearly thirty more, with many interviews currently ongoing.
"In order to build community while we build this film," Darling said, "I've reached out to underground, feminist filmmakers from all over the world who have pitched in as various crew members. I wanted to include stories from riot grrrls that we'd never otherwise have the opportunity to hear and have interviewed the usual people associated with riot grrrl as well as lesser heard voices from the community. In order to document more voices from riot grrrl we are launching a riot grrrl archival project with StoryCorps which will be housed at the American Folklife Center at the Library of Congress in Washington D.C."
When Darling speaks of community, he isn't kidding, the Riot Grrrl Facebook page currently has 4,700 members and the project consists not only of the film, but of a multimedia zine and music compilation, each entitled DIY Grrrl. The effort has evolved to truly encompass everything the Riot Grrrl Movement has stood for, and continues to stand for, for over 25 years.
Until GRRRL: 25 Years of Riot Grrrl is fully complete, a short Los Angeles centered version, called Lost Grrrls: Riot Grrrl in Los Angeles, has been showing internationally. June 1, 2016, was the world premiere in London, UK at the East End Film Festival, and has since also been shown at Ladyfest Sacramento in Sacramento, CA. The next screening of Lost Grrrls is September 14, 2016, in Lisbon, Portugal at Rama Em Flor with performances by The Younger Lovers, DJ set by The Knife, as well as local bands and DJs to be announced at Damas, Rua da Voz do Operário, 60 Lisbon, Portugal.
For more information about GRRRL: 25 Years of Riot Grrrl visit grrrlmovie.com
Support HuffPost
The Stakes Have Never Been Higher
Related
Popular in the Community