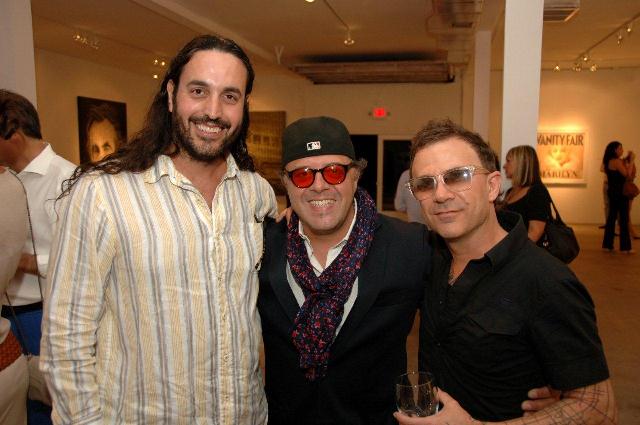 Artists Alexi Torres, Andres Sampaulo and Desire Obtain Cherish, aka Jonathan Paul. Photo credit UNIX Fine Art Gallery
Adderall-laced paintings and tableaus of handmade miniature men's suits in retail settings -- complete with custom dust balls on the lighting grid (genius!) -- are highlights of two of Miami's more provocative art installations currently on display.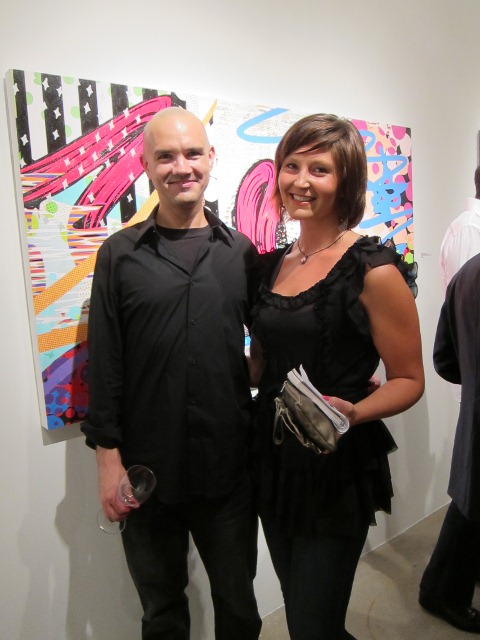 Joey Di Girolamo and Camille Lamb of Miami New Times in front of Desire Obtain Cherish's "A Bellyful Brings Me Closer," created with Adderall-laced acrylic

Luis Valenzuela and UNIX Fine Art gallery curator Daniela Mercuri with Tito, and Tom Bendt
The opening party for UNIX Fine Art gallery in the blossoming Wynwood Arts District (now home to 50 galleries and four museums) featured artists including cult favorite Desire Obtain Cherish (DOC), aka L.A.-based artist Jonathan Paul, whose pop, conceptual and appropriation artwork carries deliciously satirical messages and dark takes on middle-class American values. "I ingest, then digest," the artist has stated. "Art is really just a mirror of ourselves."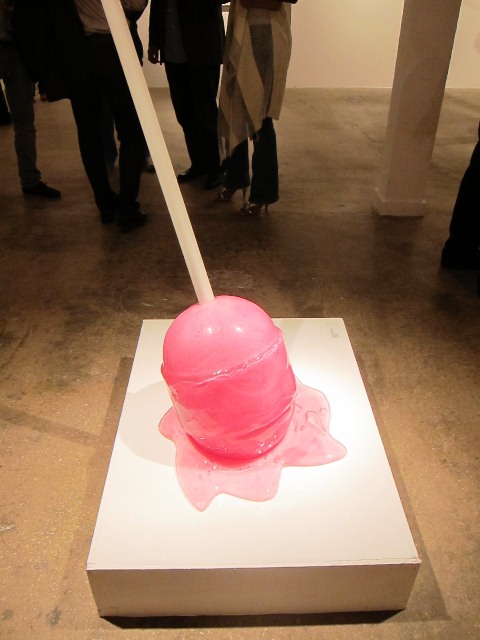 "Pink Champagne Meltdown Blow Pop Sculpture," priced at $8,000, by Desire Obtain Cherish
How then to explain the pop canvas awash in paint that has been blended with ADHD drug, Adderall? Or the giant, high-gloss Blow Pop in bubblegum pink? The chocolate bar crosses that appear to say "Hershey" but, upon closer inspection, read "Heresy"? The portrait of Marilyn comprised of pill capsules?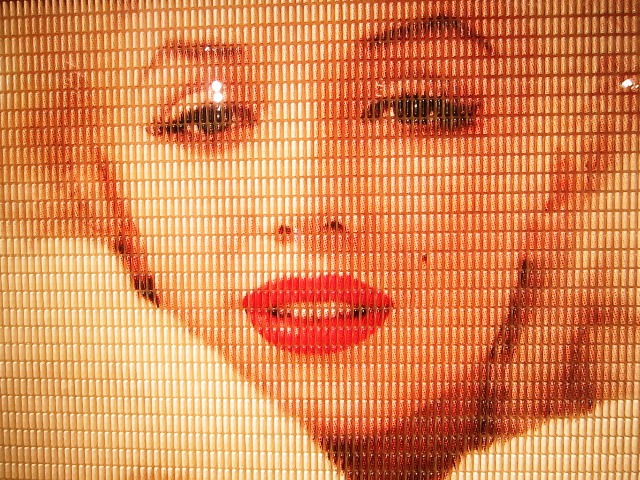 "Marilyn Close Up," comprised of 3,000 pills encased in plexiglass, by Desire Obtain Cherish

"Heresy Dark Chocolate" cast resin melting cross by Desire Obtain Cherish
Sometimes, it's best not to ask, although the Marilyn-dolls reference was an easy one, even for us.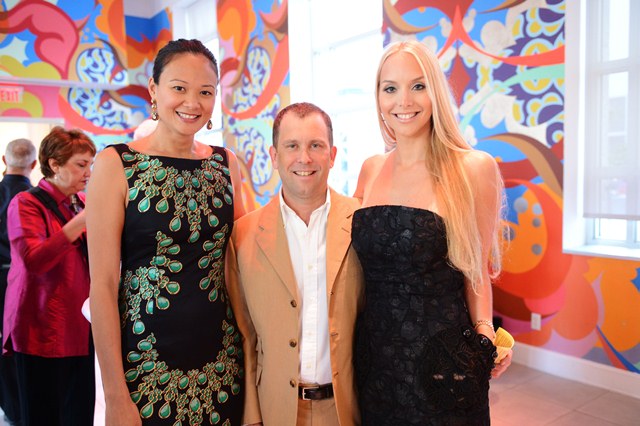 A Night at the Museum Co-Chair Criselda Breene, Board President George Lindemann and Co-Chair Christina Getty-Maercks at Bass Museum of Art. Photo credit Seth Browarnik of World Red Eye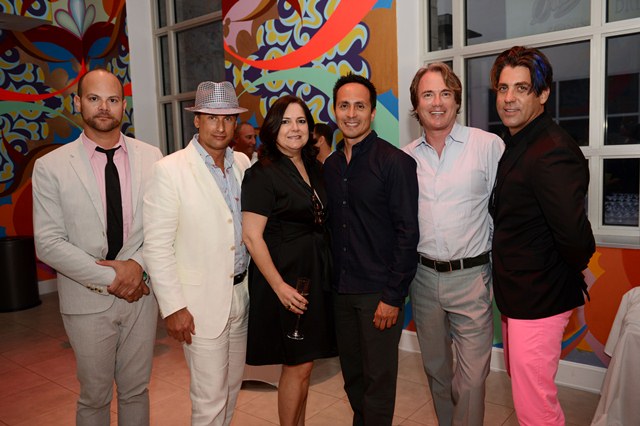 Gamaliel Herrera, Jonathan Yascoff, Executive Director and Chief Curator Silvia Karman Cubina, Mario Cader-Frech, Robert Wennett and Carlos Betancourt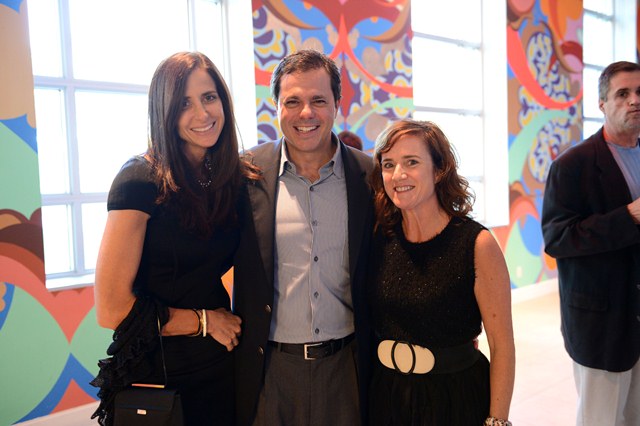 Board Member Laura Paresky Gould, Eric Gould and Director of External Affairs Megan Riley at Bass Museum of Art. Photo credit Seth Browarnik of World Red Eye
At the Bass Museum of Art in Miami Beach, New York-based artist Charles LeDray has four works on display, each made by hand with materials that range from vintage fabric to human bone. The major installation, Men's Suits, which takes up an entire floor of the museum, is comprised of three large-scale tableaus in which teeny-tiny men's clothing (all made by hand, down to the sequin-sized carved horn buttons and doll-sized leather gloves) and is arranged in retail settings on racks, tables and mannequins.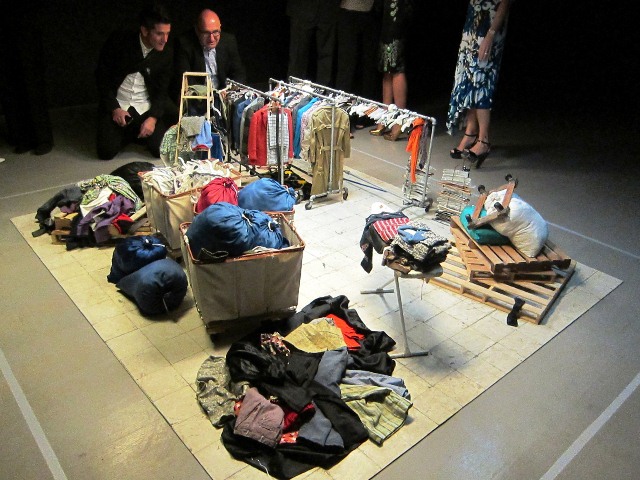 Charles LeDray, Men's Suits, 2009, at Bass Museum of Art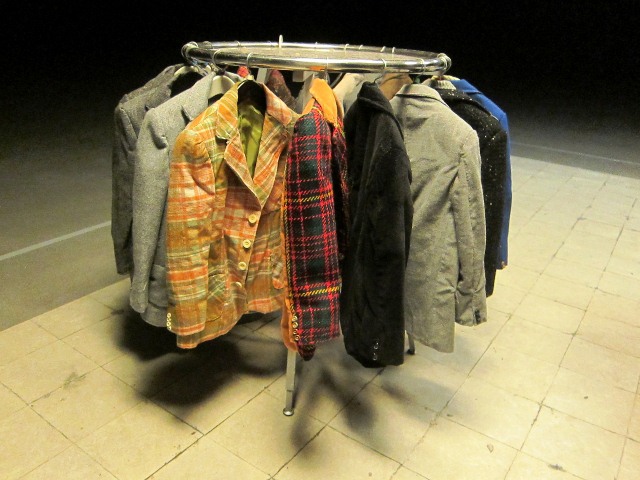 Charles LeDray, Men's Suits, 2009, at Bass Museum of Art
Curated by the museum's adjunct curator Steven Holmes, the installation is both nostalgic and slightly haunting. We were obsessed, spending a full hour circling, observing and marveling at LeDray's immense patience -- the installation took three years to complete -- and steady hand, presumably from a lack of caffeine consumption.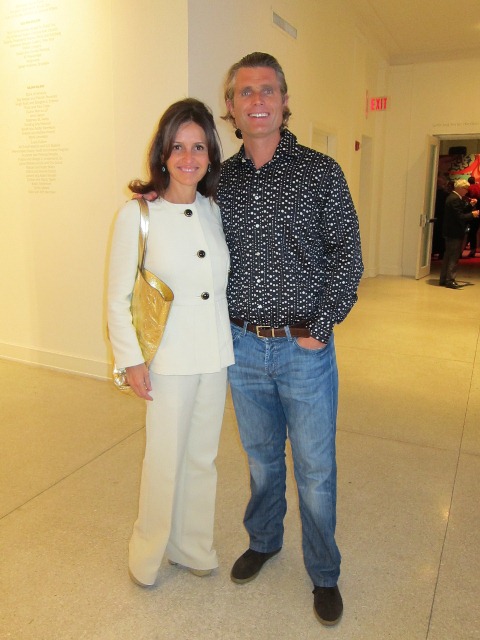 Alina Shriver and Anthony Kennedy Shriver at Bass Museum of Art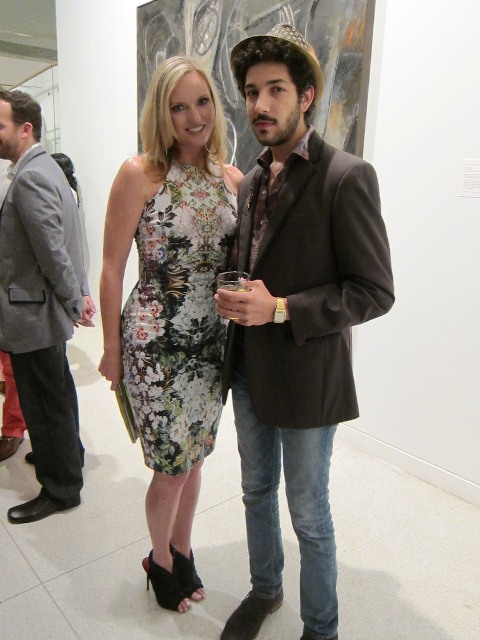 Brandi Reddick and Anthony Spinello at Bass Museum of Art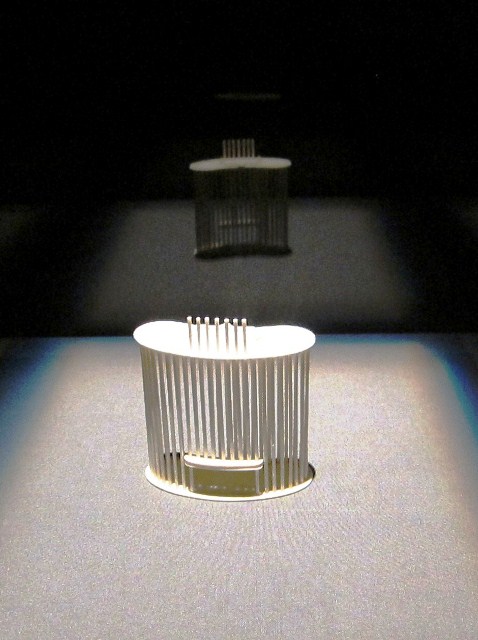 Charles LeDray, Cricket Cage, 2002, at Bass Museum of Art
MEN'S SUITS debuted at the museum's annual fundraiser, A Night at the Museum, which drew a full house of art lovers, many dressed for the occasion in personal expressions that included neon jeans, 1980s-hued hair streaks, vintage cocktail dresses and even a vest made from repurposed aluminum soda can pop-tops.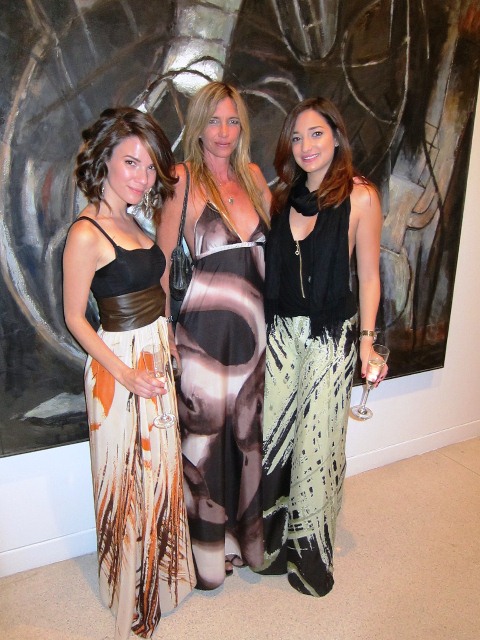 Cinthia Santos, Arianne Brown and Hanna Gott at Bass Museum of Art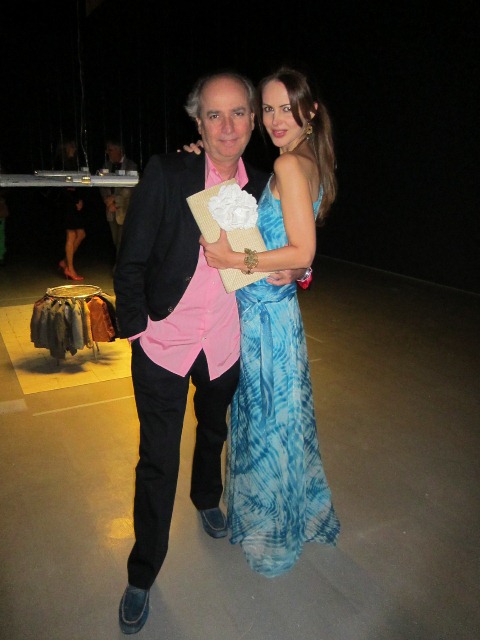 Conductor Eduardo Marturet of Miami Symphony Orchestra with wife, Athina, at Bass Museum of Art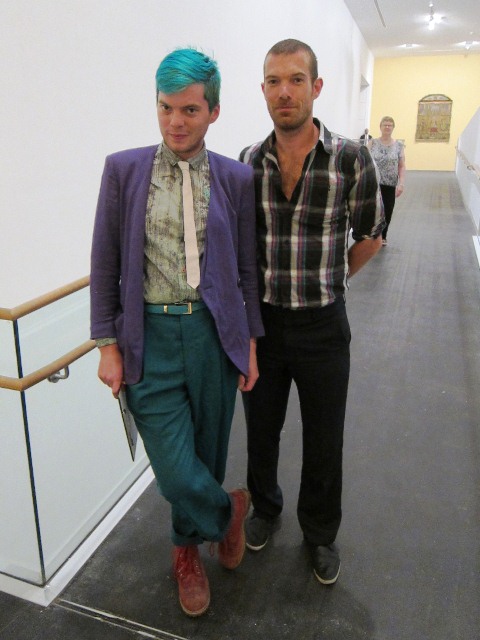 Jacques Smith and Hannes Bend at Bass Museum of Art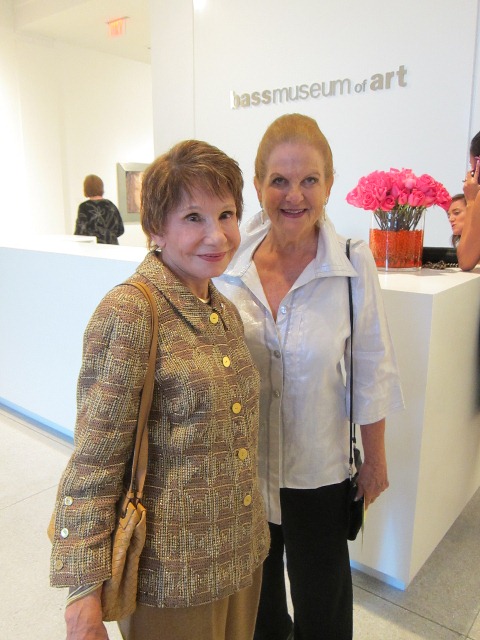 Lydia Harrison and Diane Camber at Bass Museum of Art

Martin and Constance Margulies with Executive Director and Chief Curator Silvia Karman Cubina, center, at Bass Museum of Art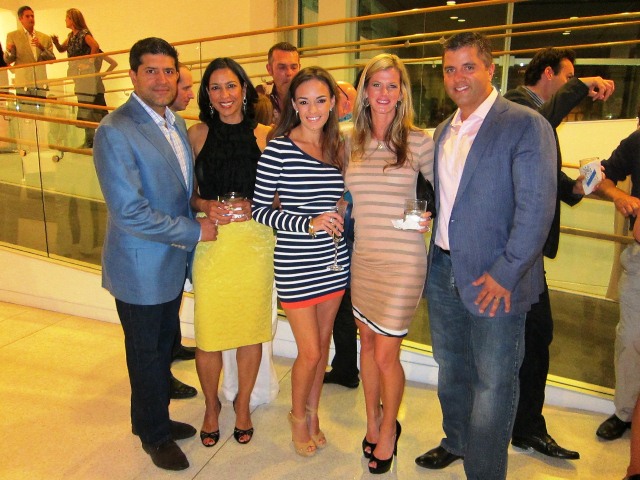 Raja and Neelam Chatani, Karen Lopez, and Nicole and Eric Horstmeyer at Bass Museum of Art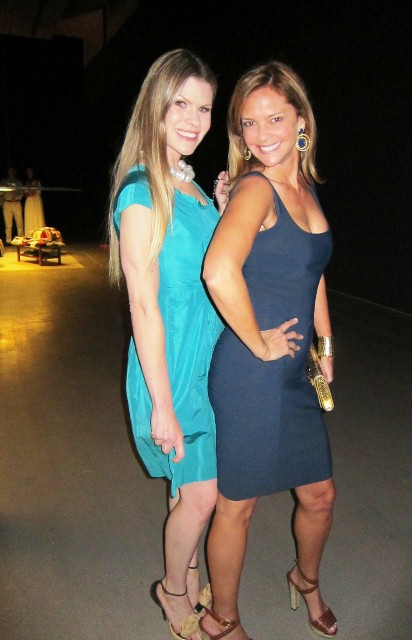 Suzy Buckley and Daniela Swaebe at Bass Museum of Art