When you look for beauty, when you look for good you will find it. This doesn't mean we will not run into problems or that bad things will never happen, but rather when we encounter difficulties, then it is right there, within those difficulties, that we need to seek even more fervently for good and we will be able to see it. Simonetta Lein

A year ago, after being engaged for 10 years, I got married. When it was time to choose the songs for the wedding, it came so naturally to me to pick my very favourite of Andrea Bocelli's songs: the famous "Con te partirò", also known as "Time to say goodbye.". We got married in Philadelphia, at the City Tavern, a restaurant renowned for its original recipes from the 1700s, where the waiters are dressed from that period. They seated my whole family in a very special room where George Washington, Thomas Jefferson and Benjamin Franklin would hold their meetings and plan America's freedom. In that room I played Andrea Bocelli's song again and again. I am Italian, and have moved to the US, and for me there is no greater pride that listening to music in your own language in another country and realizing that everybody knows it. Tears still well in my eyes when I think about it. And from listening to a song to actually getting to interview Andrea Bocelli, as The Wishmaker, is something that makes me feel so happy, proud and truly fortunate.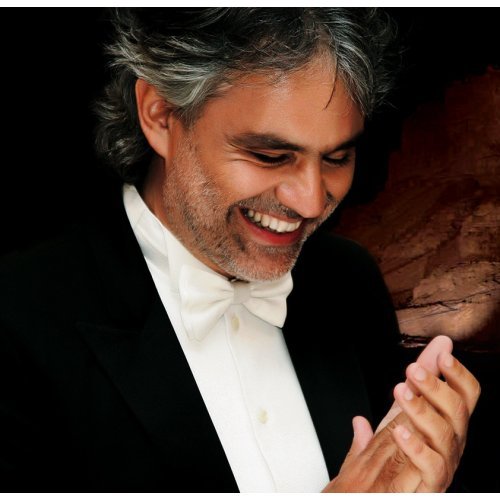 When you were a child, did you wish for the career and for the life that you have manifested today?
In my case, reality has surpassed even the rosiest of dreams and has gone far beyond the most ambitious imagination of youth. My life, if I look back on it, really does look like a fairy tale with a happy ending, and my adventure in music has surpassed the most far-fetched forecasts, and rewarded me with a life brimming with satisfaction. Quite apart from fame (which came upon me late, when I was over thirty-five), singing has always given me, right from when I was a boy, moments of great happiness... Music was a great passion, it was also a fruitful hobby... Even then I was sure I would never abandon it. Encouraged first by my relatives, and then by everyone who heard me, I would daydream for example that one day I'd perform on the operatic stage. Then, after many attempts, success arrived and I have had the privilege to dedicate myself professionally to something which - I repeat - has always been, and is, my great passion.
**It is so beautiful and poetic to me just thinking of a great man and what his dreams were when he was a kid. What it would be to have that voice, play with it and feel the immense joy of being blessed with something so special? Possessing a talent is magical, yet very difficult to handle. Many talents flounder and get lost when they do not have the right encouragement and support. Many give up because the path to success is long and hard; even if you are special you always have to prove it. Andrea also had to fight with his health; I always wondered where he got his strength from, and I think he got it from such a passion. When you really enjoy what you do, you know you are blessed and you can fight the most difficult fights.
Name a wish that you had for your life or for humanity that finally came true.

From a personal point of view, an aspiration that transformed into reality is that of being able to count on a united and happy family, on a life-companion with whom to share the problems and the joys of everyday life, and on wonderful children who are growing up with the sound values that I myself absorbed from the education my parents gave me. Another wish that became reality is the foundation which bears my name: the Andrea Bocelli Foundation, a dream that my wife and I have nurtured for years and that we finally realized, giving life to a body that drives forward world projects aimed at overcoming the barriers caused by poverty, disability and social exclusion.
**We both share a big dream, to give voice to the voiceless, and we both created this dream with our life companions. Family is truly a blessing, and having a life-companion who understands with you that there is so much more to be done, that happiness it is real only when it is shared.
If you were granted one wish for humanity or for our planet, what would it be?
I'm an incurable optimist. I am certain that in every woman, in every man, there are unexplored universes, harboring positive qualities that can truly create miracles, every day, on this earth. My optimism does not solely arise from the strength of my religious convictions: I have faith in man himself, in his intelligence, his goodwill. I hope that the new generations can live in a world without war, where good triumphs over evil, where man is able - via progress in medicine - to conquer pain, where one may receive and celebrate with serenity that extraordinary gift which is life.
**You may say I'm a dreamer, but I'm not the only one. I hope someday you'll join us, and the world will be as one.
I really do, I think that for as many times as this world shows its evil face, there are also very many people who are truly striving for peace, trying to be better people, to stand for good values and to sincerely create a better world. I firmly believe that many things can be changed by our attitude, with people coming together and demanding a better society. We the people, are the key and even when you think you are just one small person who has no voice and no power to change things remember you are not alone. Maybe we live, we work, we take action in different parts of the world but every action if united with other actions, no matter how small such actions may be, can change things.
If you could go back in time and ask one question from anyone from history, who would you want to meet and what question would you ask?
I'd have a thousand and one questions to ask and much to learn, for example, from the great composers I revere, ranging from Giuseppe Verdi to Giacomo Puccini and Pietro Mascagni. In addition, history is replete with enlightened women and men, who have spent their lives in the service of others in a condition of holiness: I would like to put questions to them, on their journey of faith, and hear the valuable advice they have to offer.
**To be a great artist means there is always a journey to be taken, to be a great human being there is a journey to be made. Many times faith plays a fundamental role along this path, and having faith in our purpose lends a totally different strength to our lives. We are often so full of our life that we do not pay attention to the great things that have taken place through the sheer brilliance and ingeniousness of great man and women. We just sit back and enjoy the results, if we are able to, and we forget the many years of struggles that were painstakingly overcome to reach that hard-won situation. In many cases, the greatest adventures, the greatest art forms, the greatest discoveries came from a journey within oneself. I would be so curious to know what pushed Verdi to write "La Traviata" or "Rigoletto", or Puccini and "La Tosca" "La Boheme" or "Madame Butterfly" and what was the inspiration that Pietro Mascagni needed to write "Cavalleria Rusticana". And lest we forget, there are so many man and women who gave their lives in the service of others. I personally would like to talk to San Francis and Siddhartha and ask them where they both found the strength to leave everything, renouncing every comfort and giving their lives to the joy of others. Since I cannot talk to them, I read a lot about them, I research into faith every day; it is so fascinating.
Please tell me what influences your unique sense of style?
I can't really put my finger on precisely what it is that has influenced me, and made me become who I am. I can say that study and my habitual association with music has educated my sense of the beautiful, as has my upbringing in Italy, in a land devoted to beauty itself, in all its expressions, this may have contributed to shaping my identity as an artist. I've defined my whole existence, evoking and paying homage to, via song, the power of love. In love, therefore, in all its forms, I find my inspiration, starting from the people I love the most: my children, my wife, my family and my dearest friends... A further crucial element that has influenced my existence, my inner growth and my inner peace, is faith. A gift I strive to cherish, foster and enrich every day.
**Isn't it beautiful, the idea that faith can influence your sense of style? Peace can really influence your style, joy, as much as anxiety and anger. My wish for all of you is to always look for the best that lies within your emotions and feelings; many times you have to train yourself to delve down deep within, to overcome anger and transform it into joy. We are the only ones wasting our precious time if we decide to stay angry or sad; sometimes we have to force ourselves to come out of that state, we can put on some music, we can remind ourselves to smile, we can try to do something we know we like. Our mind has many opportunities to be trained, and keeping it going is up to us and us alone. I wish for everyone l to strive for inner growth and inner peace in the best of styles like Andrea.
Who is your favorite fashion designer or brand right now and why?
I've got many friends in the world of fashion, there are just so many I could name. If I really had to select one here and now I'd like to mention Stefano Ricci, an extremely fine stylist and a person with a great heart... My wife and I are bonded by a deep friendship to his large and beautiful family, and together we've embarked upon several major philanthropic undertakings, thanks to their sensitivity and their genuine desire to do good.
**Stefano Ricci creates amazing suits for men, with typical Italian elegance. He also does very refined interior design. We all share the desire to do good, to use art, in this case music and fashion as a vehicle to open doors to philanthropy. As a fashion icon and expert I am strongly convinced that fashion can play an active part in bringing value, it can contribute through beauty which is very important and it can be actively involved in drawing awareness to crucial problems. I really wish one day that we could all be involved in a humanitarian project together.
What is your fashion mantra?
I don't pursue any, I haven't any magic formula or surefire recipes. In fact, I think that the forced seeking-out of a personal style or elegance, rather than being a strength, is a symptom of inner insecurity. As I am fond of saying: the goodness of beauty enchants me, the beauty of the good moves me. One must always seek out goodness, in oneself and in others, and one will also find beauty.
**It's so true, when you look for beauty, when you look for good you will find it. This doesn't mean we will not run into problems or that bad things will never happen, but rather when we encounter difficulties, then it is right there, within those difficulties, that we need to seek even more fervently for good and we will be able to see it.
What is your final message for our readers?
I'd first of all like to thank them for taking the time and having the desire to read these words of mine. I'm delighted to share with all of them an idea that I hold dear, a reflection that also lies at the basis of the philanthropic institution I referred to earlier, which I founded five years ago, the Andrea Bocelli Foundation: life is like a great banquet at which everyone can do well if they have the essential minimum. If someone is not doing well, for whatever reason, the party's a flop. It's for this reason that I maintain that solidarity is not only a moral duty, but also an act of intelligence. Even if it doesn't make the news headlines, we know that what is good represents, for the whole of humanity, the only real pathway to take. I am sure that also those reading this are doing their best to leave a better world for our children. And it is to them that my grateful thoughts turn, along with my most affectionate wishes.
**Thank you so much Andrea. You are absolutely right. If someone is having a bad time, then the party is a flop. If someone else's child is ill, we should all feel it. We are so numbed. But it is time to wake up. It is, as Andrea says, an act of intelligence, and good is the only path to take. I strongly believe we can all be at the great banquet that Andrea envisions, we can redistribute wealth, we can become more diligent in our duty of human rights for ourselves and for others. We have to educate our children to respect others, we can spread good messages, it is possible to still find the beauty in everything we see and we can act when there is something wrong. Sometimes we have to accept that "it is what it is", but many times we can change the situation. At least it is worth trying. If you do not know where to start please join the Andrea Bocelli Foundation and also the Wishwall Foundation. If you wish to donate, if you'd like to give your time, your knowledge then please do contact us. I personally cannot do it by myself and nor would I want to do it by myself. Like Andrea says, this Earth is everybody's banquet. We can do this.
As always, make your wishes come true.
From Philadelphia, Simonetta Lein, The Wishmaker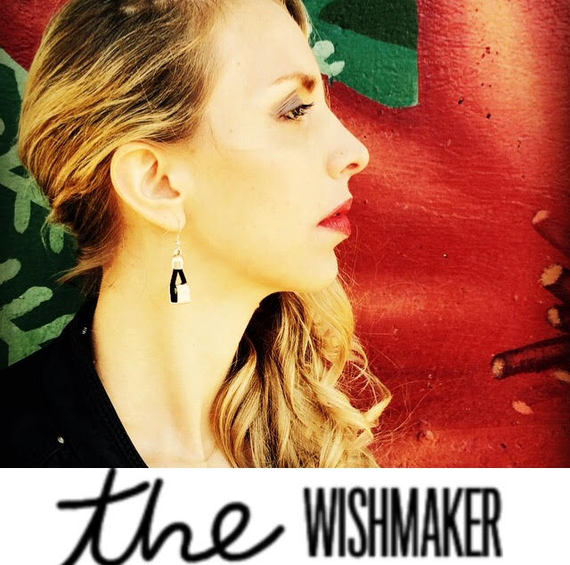 Credits: William Russell-Edu, Collaborator. Raphael Anthony Amabile creative director.
And a big shoutout to Opera Singer Marco Voleri and to Andrea's assistant Alessia. Thank you all!
Calling all HuffPost superfans!
Sign up for membership to become a founding member and help shape HuffPost's next chapter