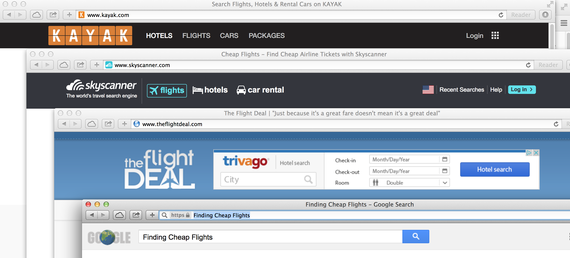 I've been traveling pretty intensely for many years. When I had a full time entertainment job with minimal pay, I took at least twice monthly weekend trips and bi-annual overseas trips. When I had a more remote job, I roamed for long periods of time. As a result, when I catch up with friends who have kept up with my travels, they almost always ask me... "How the hell do you afford it?"
When planning a trip, your main costs are airfare/transportation, accommodation, food, and fees for adventures. Just keeping your flight costs down is half the battle. As daunting as it seems, finding a cheap flight is not impossible and shouldn't require that much time and effort. I flew to New York on a $296 nonstop flight on Virgin America last week, and I've also gone on a three-month trip to South America that required sixteen flights, all for a total $1600 (including travel insurance.) I've even done a three-week European tour flying from Chicago to six countries and ten cities for only $1250. Cheap flights are possible, you just need to know where to look.
Close out all your windows and both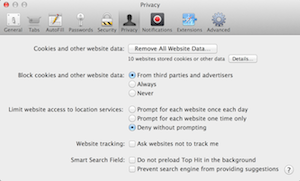 your browsers, now reopen them, and clear your cookies, twice. Yes, twice. If you have Safari, go to Preferences >> Remove all website data >> Wait for it to refresh >> Remove all website data again. If it says you still have cookies, you can go into "Details" and manually remove them. Why be an anti-cookie monster? To ensure that travel sites don't charge you a higher price for revisiting their site! There have been times when I looked at a site the day after a big search and my flights went up by $1000, then I remembered to clear the cookies and the prices dropped back down to what they were before. This is an important step. Don't forget to do it.
When You Know Your Destination
Three sites to start with:
I'm sure you all know what Kayak is by now, but start here, as it searches other search engines and gives you a good range of options and prices to start with. More importantly, it gives you a good base for all your other searches. And you should definitely do a few.
Tips:
Utilize the filters for arrival / departure times, nonstop vs 1 stop, sort by trip duration, etc. Set a wide enough range that you see all the options that are ideal - sort of ideal.
This will give you an idea of what the ideal - sort of ideal trip time is regardless of price so you know what to look for. You don't want to be on a trip for fifteen hours with a seven hour layover when the usual trip times would be six-eight hours.
Look out for: common stopovers to your destination, price range, regional airlines that go to your destination. Make a note of it so you can make more specific searches on other search engines and specific airline websites. If I see an option on United one way and American another, but not the time combinations I want, I search on those airline's sites for each leg and come up with not only the times I want but a cheaper deal.
Kayak doesn't include JetBlue or Southwest so make sure to look those flights up separately.
If you have flexible dates, make sure to indicate that before starting the search and look at the price grid that Kayak creates for you to get the big picture of prices.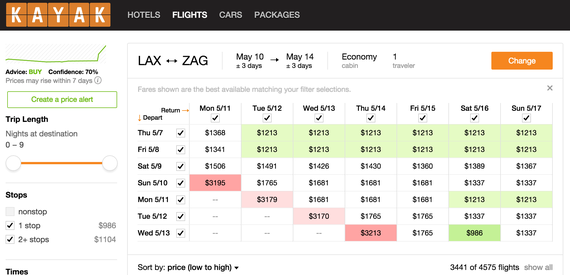 If you're going to Europe or Australia, Skyscanner is a search engine much like Kayak. However, I find that their search engine is better for those two continents than elsewhere so it is definitely worth checking them out if you're headed that way.
Tip:
Don't know where to go exactly? Type in "Everywhere" in the "To" text field and it will give you all your destination options based on price! Super fun feature I love.
Hipmunk's algorithm allows you to sort by agony-level (combination of price, duration and number of stops.)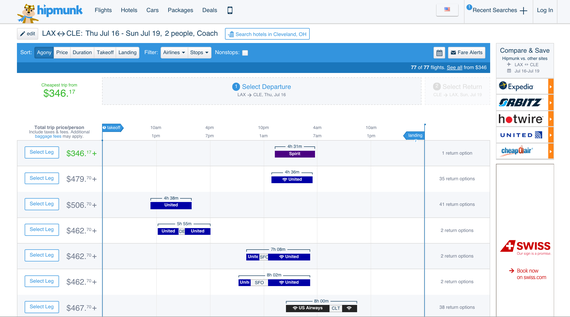 A great feature and one that works really well especially if you're faced with an overwhelming number of options that vary between a wide range of trip durations. The visual presentation of your options make it way less painful to sort through.
Tip:
Once you figure out the flights you want, you can cross check the price by finding that flight directly on the airline's website or on Kayak.
When you're trying to find flights between countries in a region or within a country, it is helpful to find the local search engines for budget airlines.
In Southeast Asia for example, the budget carrier AirAsia won multiple "Best Low Cost Airline" awards between 2009 - 2014 and has revolutionized travel in the region. In their case, checking their website directly for both in-country and international flights within Southeast Asia is worth it.
In Indonesia, Tiket.com and Tiket2.com is great because not only do they search all the low-cost carriers in Indonesia, they let you pay with a credit card (unlike most airline websites there that require an antiquated and unsafe ATM-transfer system.) Plus, their searches generate combinations of different airlines, showing you the best times and prices, regardless of airline.
Unfortunately, I can't list every regional search engine and every low cost carrier in the world here, but it's worth a google search to find out what exists in the region you're headed to.
When You Don't Have a Specific Destination
An often overlooked search engine, Google Flights is a fantastic option when you're looking for a cheap destination within a set time frame. When you plug in your dates, and leave the destination field blank, it shows you a map of the world and all the prices for flights to those destinations! My New York-based friends just spent the weekend in Sweden because they found a flight there for $300. An awesome tool for spontaneous travel!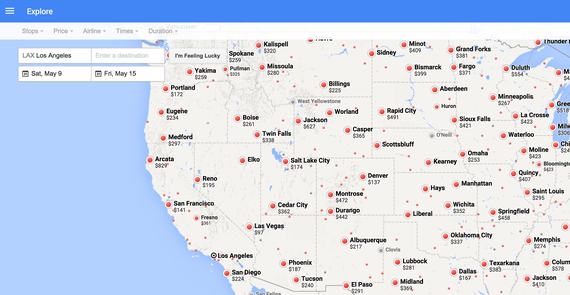 This site is excellent for when you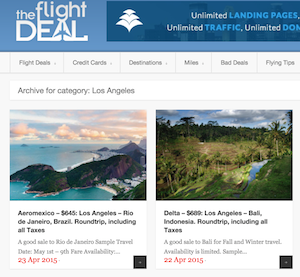 don't have a specific destination or date in mind. The site shows you deals to places that won't really be listed elsewhere. They give you a time frame for when the deal is valid, step-by-step instructions on how to search for the deal and book the flight, mileage details, and routing options. Serious deals are posted here, like LA - Tangiers, Morocco for $770, LA - Capetown for $1040, NYC - Trinidad & Tobago for $300. Start racking up those vacation days, you're going to want to go to town -- well, out of town -- with this site.
Long Term / Multi-City Itinerary
AirTreks specializes in Round The World (RTW) itineraries and they have agents working for them that help you plan super-complicated itineraries. When I planned my three months in South America, my trip initially came out to about $4500. I worked with one of their agents to figure out the perfect route to minimize my cost, and still hit all the places I wanted to during a very specific time frame. Ultimately my trip came out to $1600 for sixteen legs/flights and that cost included travel insurance. Really can't beat this service for multi-stop itineraries.
With all the airline options out there, I try not to skimp on safety. When I travel to a new region and I'm given flight options from airlines that I am unfamiliar with, I make sure to check Skytrax. There, you can find reviews from passengers, safety ratings, comfort ratings and all that good stuff. I never fly on an airline I've never been on without checking this first. Do take the reviews with a grain of salt however, as you know, people exaggerate or have unrealistic expectations on these review sites, so use your own judgement.
When it's time to book my seats, I use SeatGuru to make sure I'm not in a seat near a bathroom, in a seat that reclines and one with a window. Extra step to your booking, but so worth it.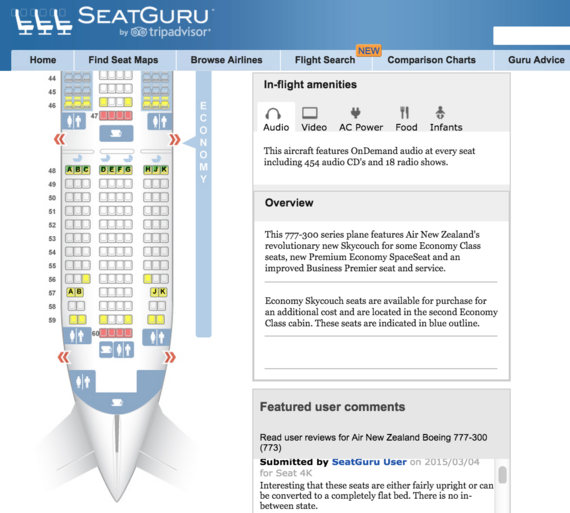 There you go, now you are no longer restricted to the usual methods and same old search engines when it comes to finding flights on the cheap, and I hope you find your next adventure soon! Look out for my next post, all about finding the coolest places to stay!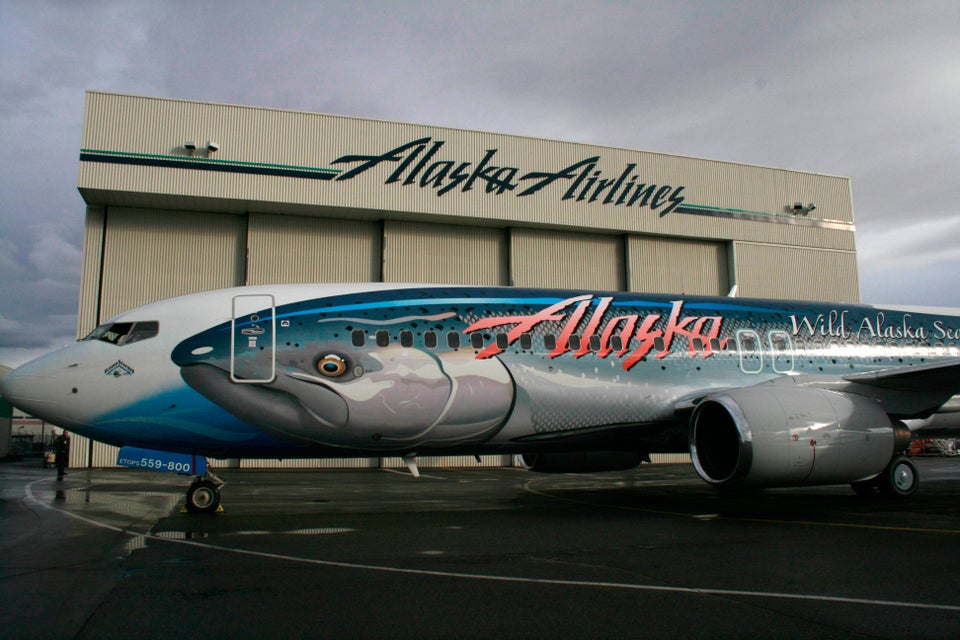 Airlines Charging The Highest Fees