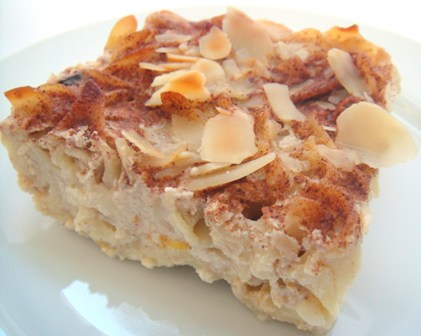 The word "comfort" carries a burdensome meaning for me. When you are raised in an environment where anything that smacks of the easy way out is considered the lazy approach to life, you start to judge anything overly comfortable in a negative way. For example, you would never allow yourself to sit on a sofa and watch TV in the middle of a sunny, brisk Saturday afternoon. You're supposed to be outside, riding a bike or going to a museum or, if you really need to be seated, reading a book. And not just any book. You would never read a bestseller or anything with Oprah's seal of approval. You're stretching your brain, challenging your vocabulary, taking yourself on a trip to another time or place. And if these activities make you a little uncomfortable, whether mentally or physically, so much the better, it means you probably "grew" as a person. And everyone knows growing can hurt a little.
As much as I resent the part of me that won't let me off the productive hook when I want to be a lazy sloth, I suppose I understand why my parents instilled this way of thinking. It's true, if you're on death's door you're never going to regret having read War and Peace instead of The Notebook. (I've read neither by the way.) And you won't think, "Why did I bother standing in line to see the Mona Lisa when I could have been watching a dubbed episode of Will & Grace in my hotel room?"
But when it comes to mourning a death or, as during these Jewish High Holy days, marking the end of a day of reflection, repentance and fasting, comfort food is in order. You deserve comforting because you are either in the midst of emotional distress or are coming off putting your stomach through extreme discomfort. That's why it has always made complete sense to me that the foods most often found on a shiva buffet are the same ones arranged around the table at a Yom Kippur break fast. They are all designed to nurture and restore you in a gentle and unprovocative way.
After the funeral for my mother's step-mother several years ago, we went to my mother's step-sister's house where the table legs were shaking under the weight of more food than even this large, grieving crowd could ever have eaten. You've got to hand it to my people, we know how to over-feed. This side of our family wasn't plagued with the discomfort-trumps-comfort ethos. When we were kids, each of my cousins had her own room furnished with a bedroom set, wall-to-wall carpeting and a television. I bet the summer they turned nine my aunt and uncle didn't make them read Tom Sawyer and The Price and The Pauper, in addition to the school's reading list. I was so jealous. And all these years later they had a big, comfy sectional sofa in the den facing an enormous TV where the men had already started to watch a football game.
Anyway, aside from Passover and the stray box of Golden's Cheese Blintzes in the back of the freezer, I was raised in a family that didn't do a lot of culturally Jewish eating. I was very late in my discovery of the pleasures of smoked fish. But at Nanny's shiva I piled my plate high with orange, buttery salmon, scoops of creamy white fish salad, sliced tomatoes and a toasted bialy. Having eyed a fruit salad and a platter of rugelach, I knew to save room for dessert.
And then I approached a lasagna pan, cheeses and butter still bubbling, topped with what looked like corn flakes and swirled with apricot jam. It was a noodle pudding, or kugel, and I hadn't seen one since I was a little girl hanging out in the cozy kitchen of the Orthodox Jewish couple who lived next door. Back then I didn't understand the appeal of baked egg noodles, cottage cheese, dried fruit and cinnamon. That's because I was a moron. Kugel is one of the most delicious inventions. Imagine getting a warm, sweet hug from someone who adores you. That's what kugel tastes like. It doesn't judge, it doesn't challenge. It just says, "Enjoy, bubbela."
So I hit the books and found Joan Nathan's recipe for "Noodle Kugel Served at the American Embassy in Rome" to be my favorite. Maybe I like the dash of pedigree applied to the very homey dish by way of its connection to the diplomatic service? Whatever the reason it is fantastic and results in my father saying, "This is your best kugel!" every year as if he hadn't had the exact same one the year before. I add a bit of orange zest because I like the citrusy contrast against the mellow creaminess. Serve it warm and allow yourself to be comforted and loved. War and Peace can wait till tomorrow.
Adapted from Jewish Cooking in America, Joan Nathan 1998
Ingredients
1/2 pound wide egg noodles
2 cups cottage cheese
2 cups milk
1/3 cup butter melted
2 teaspoons ground cinnamon, divided
1 Tablespoon orange zest
1/2 cup plus 2 Tablespoons sugar, divided
3 large eggs
1 teaspoon salt
1 cup sour cream or yogurt
1/4 cup dried currants
1/4 cup chopped dried apricots
1/4 cup sliced almonds
Directions
Preheat oven to 350, butter a 9 x 13 glass baking dish and set aside.
Cook noodles as per package instructions, drain and set aside.
In a large bowl, combine combine cottage cheese, milk, butter, 1 teaspoon cinnamon, orange zest, 1/2 cup sugar, eggs, salt, sour cream/yogurt, currants and apricots. Fold in noodles.
Pour mixture into baking dish, sprinkle with remaining teaspoon of cinnamon, then 2 Tablespoons of sugar. Top with sliced almonds.
Bake for 45 minutes to one hour until firm.
Let cool a bit before serving. Can be made ahead and refrigerated. Warm up before serving.
Yield: 8-10 side dish servings.
Popular in the Community