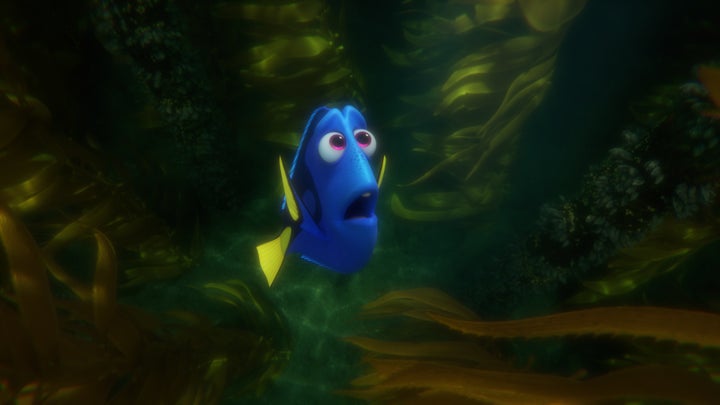 In "Finding Nemo," we watched Marlin and Dory canvass the ocean in search of the titular clownfish. One year later -- according to the timeline of the new sequel, "Finding Dory" -- it's the amnesiac Dory who is MIA, seeking the parents she lost at a young age. A flash of recollection links Dory's origins to what she calls the "jewel of Morro Bay, California." Off she goes, zipping through Pixar's majestic tides.
Eventually, Dory lands at the base of a marine-life institute that, unlike SeaWorld, frees its captive creatures, as inspired by the unsettling 2013 documentary "Blackfish." Upon arriving, the scene pans up at the aquatic amusement park, and four unexpected words boom from its loudspeakers: "Hello. I'm Sigourney Weaver."
Weaver is the nautical mecca's spirit guide. We hear her dulcet voice on loop, touting mottos like "rescue, rehabilitation and release." Dory and the other fish consider Weaver a benevolent overlord. They trust her recordings will steer them through trouble.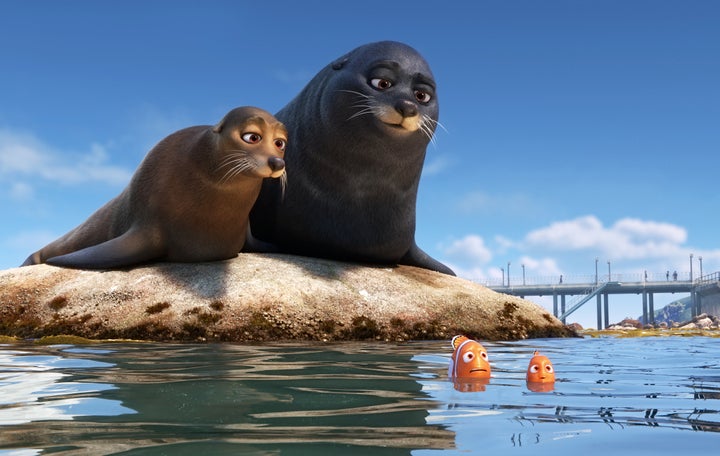 At a recent "Finding Dory" press screening, the movie's biggest laughs occurred the first time Sigourney Weaver announced herself. The specificity of her name, coupled with the knowledge that most kids will have no idea why their parents are chuckling at her presence, makes this recurring joke shine. By the time Dory is referring to her as "my friend Sigourney," it's become the movie's signature gag. Sigourney Weaver is a character, but only in the eyes of these fish.
In a sense, it's amazing the joke exists at all. The film's creators were convinced it wouldn't make the final cut. Thinking it might be too "weird," they kept waiting for one of their Pixar associates to tell them to nix the bit from the script.
Andrew Stanton, the co-director and co-writer of "Finding Nemo" and "Finding Dory," and producer Lindsey Collins concocted the Sigourney quip early in the writing process. Stanton and Collins enjoyed working with Weaver on 2008's "WALL-E," in which she voiced the Axiom's computer. "WALL-E" opened one year after Weaver narrated the American edition of "Planet Earth," and the same year she lent her voice to a documentary at a San Francisco planetarium. Anyone familiar with Weaver's environmental soothings would find her role in "Finding Dory" somewhat tongue-in-cheek, making the actress a natural fit for the sensei of a progressive marine-life facility. And if you only know Weaver from "Alien" and "Avatar," it's just funny to hear her name echoing through Dory's misadventures without Dory understanding who she is.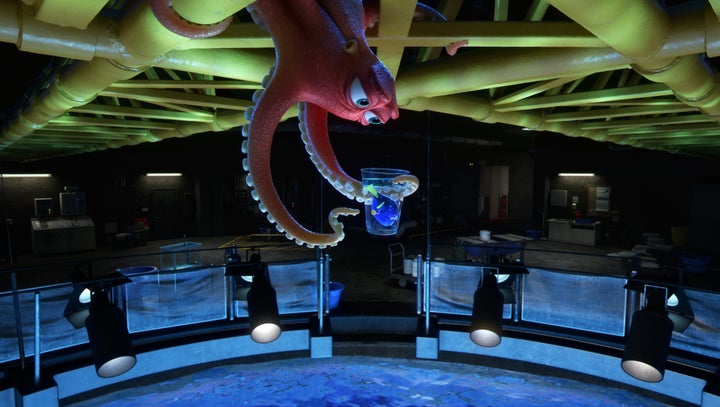 Once Stanton and Collins thought of Weaver, they decided she should pop up repeatedly in "Finding Dory." If you squint, it's a cuter variant on the Mariska Hargitay stunt in the Mike Myers flop "The Love Guru."
"We had such a luxury of time that we ended up putting in a lot of jokes that we assumed weren't going to last, but we tried them anyway because we're like, 'Why not?" Collins said. "We had more and more opportunities to use that joke, and it just kept going and it got funnier."
But Stanton didn't want to pitch the idea to Weaver until they were certain it would make the movie. Less than a year ago, once they realized they wouldn't be asked to expunge the joke after all, Stanton approached Weaver about the cameo. She was game. Had Weaver passed, they would have replaced her with a "generic voice." Now you'll find "Sigourney Weaver as Sigourney Weaver" listed in the closing credits.
"I did say to her, 'Kids are going to know your name better than anything you've ever done before because of this,'" Stanton said. (Weaver's rep said she was unavailable to comment for this article.)
Ellen DeGeneres, who reprises her role as Dory, said the audience at last week's Los Angeles premiere giggled every time Weaver repeated her name. And Collins has enjoyed hearing the joke in editions of the movie that are translated for non-English-speaking regions.
"I haven't talked to her, but I'm sure she's very, very happy with that," DeGeneres said. "It really was a smart move for whoever thought of her to put her in there, and it was smart for her to take it."
"Finding Dory" opens June 17.
Before You Go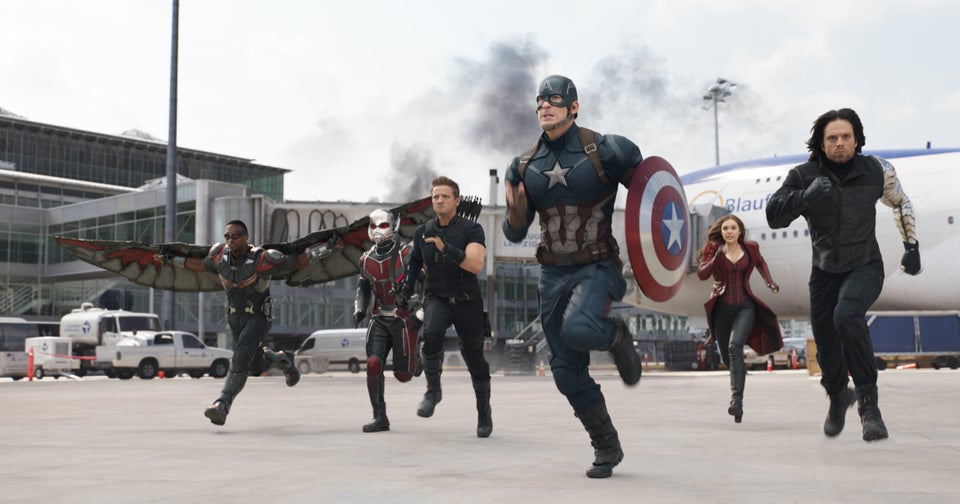 Summer Blockbuster Preview 2016
Popular in the Community