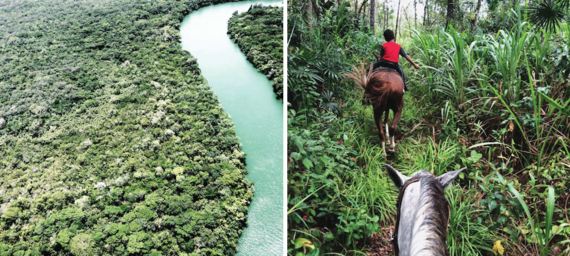 My trip started as a passenger on a plane so small a child might consider it a toy. I arrived in St Ignacio, Belize, alone but for the pilot and Nigel, my fantastic guide from Gaïa Riverlodge where I'd be staying. Nigel was happy to indulge my craving for food culture by almost immediately stopping at a roadside stand in Santa Helena where an older woman was making tortillas. We again then stopped for the sun-dried peanuts in the small town of San Antonio and once more to show me his favorite spot for rice & beans. To clarify rice & beans is a Sunday supper ritual in Belize where rice and beans are cooked together with coconut milk. Not to be confused with the seemingly similar but in-fact very different beans & rice where the beans and rice are cooked and served separately.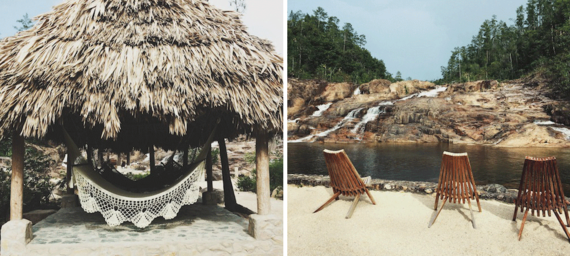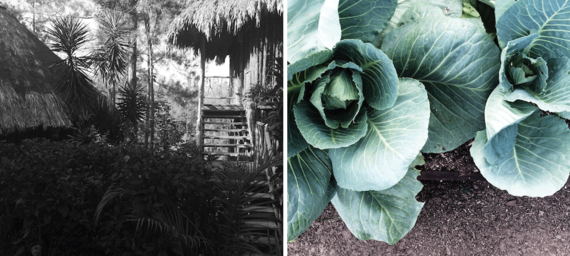 This resort is about as off the grid as you can get. Find it on Google maps and you'll see "Panti Forest Reserve" and "Ridge Forest Reserve" for miles and miles. After a small panic from the lack of Instagram, the nature sets in. Sounds of the glorious waterfall and natural pool area rushes below while looking over from a cliff terrace. I grab my swimsuit and a cooler of beer and cebiche is waiting by the river -- not a bad situation at all. Gaïa may be "off the grid" but no luxury was sacrificed. The bungalows are built into the cliff side and surrounding terrain like a puzzle with thatched roofs, patterned textiles and a stark white bed to fall into after a long day of adventure. I could definitely get used to jungle life.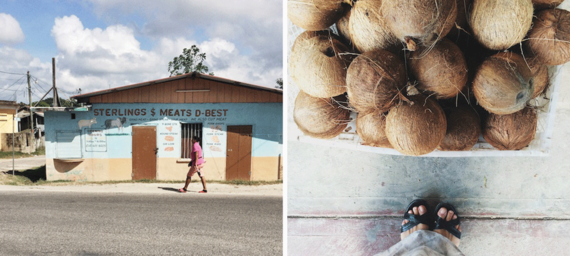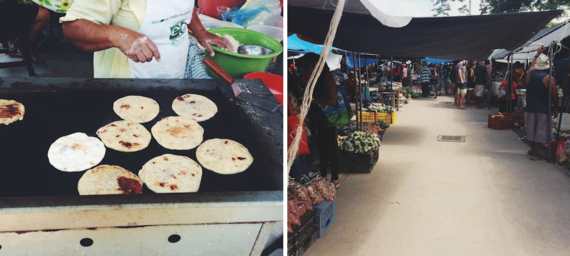 An early morning horseback ride with Mountain Rider Ranch was where I fell in love with the jungle. Trekking for five hours through the pine forests and thick jungle terrain led us to a secret waterfall and swimming hole -- the perfect place for a picnic. The ranch's owner, Jose, taught me all about jungle plants: what's edible, what's poisonous and remedies in case you touch the poisonous ones. Did I forget to mention we got stuck in an old Mayan ceremonial cave for 30 minutes while it down poured? Yes, well that happened and only after venturing down into the Crystal Palace did I discover cave-dwelling spiders as large as my head -- real life Jungle Book.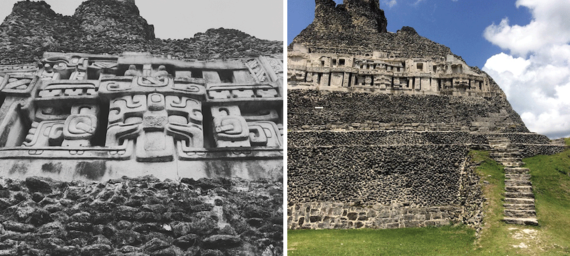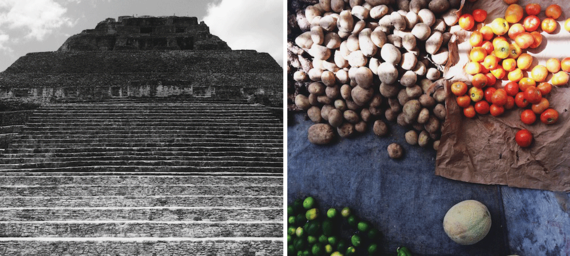 The Mennonite and Mayan farms in the surrounding towns produce sustainable meats and with a farm right on property it doesn't get more local then that. With a new menu coming into effect this New Year, there will be no shortage of local and traditional Belizean fare prepared by chef Troy. Nigel indulged my excitement for the local food culture once again by taking me to the Saturday market in St Ignacio, a magical place with rows of local produce and prepared foods by people in the surrounding villages. The highlight was a stand with a Mayan grandmother and daughter making make salbutes e empanadas to order -- three for one US dollar. I'm sure you can already assume, we then sat at the counter and commenced to feast.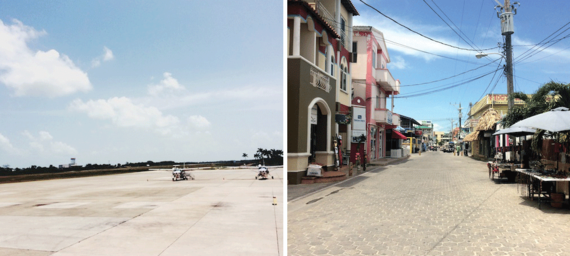 The rest of the day was spent exploring the majestic Mayan temple of Xunantunich and traveling to the beach portion of this adventure. It was off to Matachica in San Pedro, an enchanting property consisting only of bungalows and sand. Vibrant island vibes and colors illuminate this property and with rooms designed as stunning as these ones, you'll never want to leave.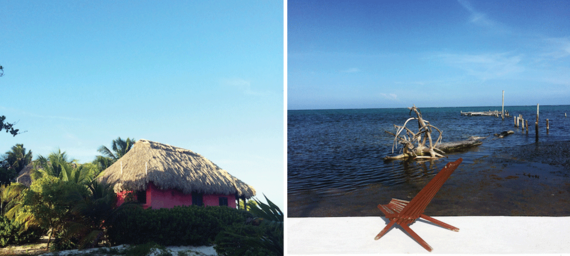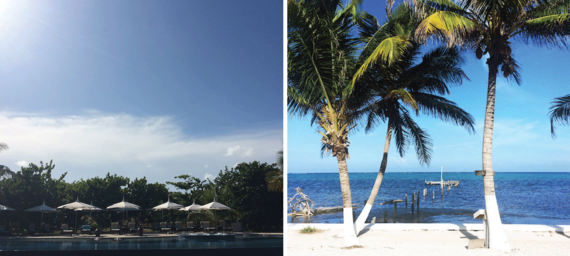 The next two days were filled with fresh seafood and cebiche from the resort's Mambo restaurant, a bike ride down the beach to a jerk chicken shack and a boat ride to Palapas for some local brews. Belize is known for its great diving spots so a snorkeling trip was definitely squeezed into my food-centric itinerary. Upon jumping into the crystal blue water, the ocean opens up into a flurry of colorful and animated-looking fish right out of Finding Nemo. Next came swimming with the sharks but Matachica knows after an experience like that rum punch is necessary and was waiting on the boat when we came up.
The ocean is to relax and the jungle to find adventure. There is great food and drinks in both so while in Belize, why not have it all?