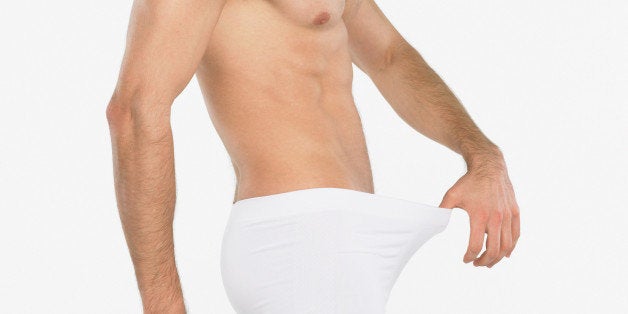 When you think of the most grateful times in your life, images of holidays, birthday parties and weddings likely flash before your eyes. It's times like these that help us pause and appreciate being alive. While I've been fortunate to have many of these conventional celebrations during my 28 years, there is no time that I experience gratitude more than while doing laundry.
Yes, even as I allow dirty clothes to pile up until I am out of underwear, lament having to do more than one load each of colors or whites, and let clean laundry sit for weeks before mustering the will to fold it, there is a reason doing laundry evokes my thanks; one that took me escaping my normal life to discover.
I was 25 years old and living out of my car. Having newly graduated from college, it seemed like an appropriate way to figure out the next step. With food stored on the back floor and my toothbrush drying on the front seat, I decided to embark on what would eventually become a 260-day, 16,400 mile "Dream Road Trip" around North America.
Fourteen days into that blissful wanderlust journey, I was hit with the reality that I was completely out of fresh underwear and needed to do one of my most dreaded activities: laundry.
Unloading the suitcases I had arranged in my trunk like a master Tetris player, I grabbed two small plastic bags full of dirty clothes. Dragging them into the home of a kind friend in Minneapolis, I started a load then turned on the TV to distract me.
When the dryer buzzed and the first batch of clothes was ready to be folded, I flopped open my big red suitcase, sat down on the carpet, and bemoaned my least favorite part of the entire process.
Grabbing a shirt and pulling it to my chest, I was suddenly overcome by a sensation I had never felt while doing laundry.
With the fabric's heat warming the air, and the scent of lavender rising to my nose, my cheeks widened and my face involuntary brightened to a smile. Sitting there, doing the one activity which I normally put off like a high-schooler writing a book review, I couldn't help but grin as warm as the pile of clothes in front of me.
I was dumbfounded by my delight. Why was one of my least favorite activities giving me such pleasure? As I placed the final piece of underwear neatly in the corner of my suitcase, it all clicked.
I had spent the past two weeks sleeping on random couches, floors and campsites, showering when the opportunity arose, and surviving on peanut butter and banana sandwiches. In living out of my car, I was stripped of many of the amenities that I took for granted, including a laundry machine. By removing myself from those everyday comforts, I found a new appreciation for them.
Nothing embodied this more than the fresh underwear hugging my bottom.
It was a small example of the transformation that happens every time we venture out from home. By removing ourselves from normal surroundings, we are able to look at the world through a new lens. Traveling allows our brains to notice the simple pleasures we overlook in our everyday routines. Those that we forget to give thanks for.
I look forward to this feeling of gratitude every time I hit the road; and now, every time I do laundry.