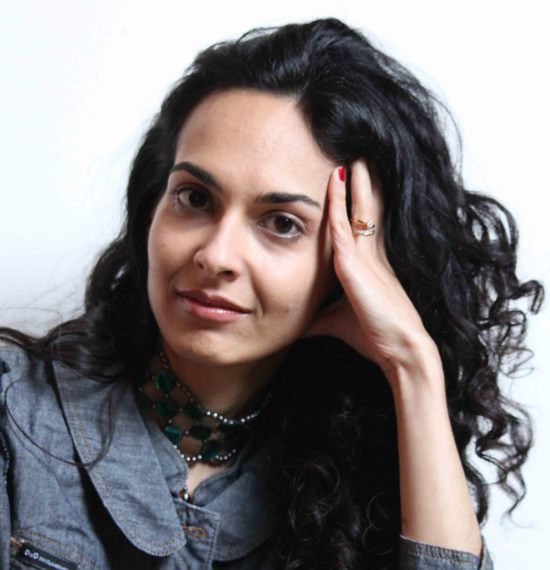 Meet Adria J. Cimino, author of Close to Destiny, and one of the publishers behind Velvet Morning Press. Cimino stepped away from both traditional publishing and the United States. After her move to Paris, she teamed up with author Vicki Lesage to form Velvet Morning Press. They recently released their first multi-author anthology, That's Paris: An Anthology of Life, Love and Sarcasm in the City of Light, featuring authors such as Stephen Clarke, Frédérique Veysset and David Whitehouse, writing about what it's really like to live in Paris.
First, let me ask: How did you get to Paris? What is it like to be an expat writer in a place with such a long tradition of expat writers? Have you ever followed in the footsteps of the greats just for fun?
I actually moved to Paris with my husband, who's French, about 12 years ago and worked as a journalist for Bloomberg News for most of that time. But I'd been writing fiction "on the side" since college and knew that was what I really wanted to do. So I settled into the lifestyle of day job/writing in the evenings or weekends, got an agent and waited for a contract with a big publishing house to fall into my lap. Yeah, I was dreaming, thinking it would be that easy!
I feel both lucky and intimidated being a writer in a place like Paris, with such a rich literary tradition. Lucky, because of the ever-present shadows of that greatness, a wonderful inspiration for any writer. But I'm also intimidated by that greatness! So many people have written in Paris and about Paris. Now it's my turn, my generation's turn. The Lost Generation is a tough act to follow!
Many times, I've walked to the spots Hemingway mentioned in A Moveable Feast and have even stood in front of the apartment building where he lived with his wife, Hadley. I love one particular place -- a spot at the tip of the île de la Cité where Hemingway said he would buy fish from those who fished right there in the Seine! Today, you see people lounging around, looking out at the water.
What did it take for you to break up with your literary agent?
I had been with my literary agent for a number of years. It was clear for a long while that I wanted a much more aggressive strategy than he was willing to offer -- at least for my books. Strategy varies from agent to agent and project to project, so I'm not against the idea of having an agent. But I now know that it's only worth having an agent if that person is passionate about your work and both of you are in agreement about how you should proceed. Still, I hung on to the security of having an agent until I saw that many self-published authors around me (including my friend Vicki Lesage) were making a lot of progress, while I had two completed manuscripts that hadn't even been shopped around to publishers yet!
How did you decide to start your press?
I came to several realizations. My agent had published my debut novel in ebook only format through his agency's imprint, and I was responsible for all of my own marketing. So I learned a lot and established good relationships with other authors and members of the publishing industry. I even secured a spot for myself at the Paris Book Fair. I realized I was able to do this marketing thing! Through my years in journalism, I'd gained a lot of experience in editing too. Vicki Lesage and I often would discuss our experiences, and I learned that she had a keen editing eye, the technical skills to publish a book and some great marketing ideas. At the same time, I kept meeting authors in my position -- reluctant to self-publish, yet struggling to find a bigger publishing house ready to take a risk on an unknown writer. So Vicki and I decided to team up, not to publish just our own books, but also to publish the work of others. We don't accept all submissions, only very polished work.
Tell me about Close to Destiny. Where did your inspiration come from? Why should someone read this?
Close to Destiny is about finding oneself and righting the wrongs of the past. The protagonist, Kat, is a woman struggling with inner demons. She has suffered from anorexia. She hasn't found her place in life. And then a series of incredible experiences at a London hotel and meetings with a few extraordinary people turn everything upside down -- even her ideas of what is reality and what is not.
Inspiration started at a London hotel, where I would stay on brief business trips a few years ago. There was something that fascinated me about this elegant place. The halls were like a labyrinth, and as I walked, I would cross no one. Yet I would hear faint laughter from afar or find an empty champagne glass on one of the narrow glass tables in the hallway. I started thinking, "What if..." and then the story unfolded. I also credit a few "magical" people in my life... You'll find their names in the acknowledgements section of the novel.
Why should someone read Close to Destiny? Because Kat's experiences make us think about the amount of control we have over our own destiny... It might inspire the reader to make a decision or seize an opportunity!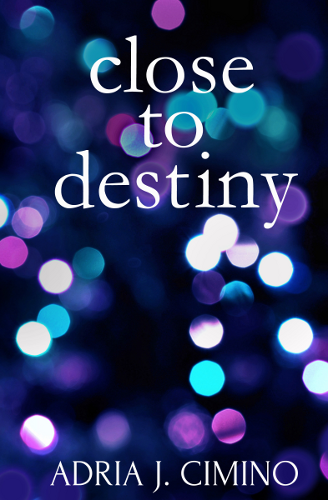 What do you like about being in control of the entire process from write to print?
More than anything else, I love having control over the timeframe. If I have completed projects and I want to release them all within, say, two years, we can do so. Or if I want to take more time, that can be done as well. Vicki and I both are aggressive when it comes to moving our projects forward, so if we have manuscripts that are ready, we would rather publish them sooner than later! Thankfully, though, Vicki and I have each other and an editor/formatter so I don't have to work in a bubble. I think going the self-publishing route, without having at least one or two other editors to help, must be very difficult.
What advice do you have for others that want to strike out on their own?
It's a lot of work, so before you begin, make sure you're very organized, understand the business and have made good industry contacts who can give you advice when you need it. If you're going to self-publish, I recommend having a strong network of other self-published authors. It's wonderful to share experiences about what works and what doesn't. It can save you a lot of time and energy!
If want to know more about Velvet Morning Press, you can find them on Twitter at: @V_Mpress If you want to follow Adria, she can be found at: @Adria_in_Paris
Popular in the Community