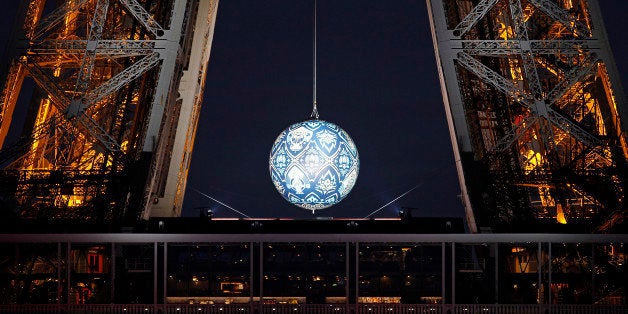 My heart is heavy following the horrific attacks in Paris.
The loss of innocent lives and the hateful ambitions of this deeply misguided group have the potential to distract from movements for peace, equality and justice in the world.
One such movement is just around the corner, and it is important that we not lose sight of it.
In a matter of days, a landmark meeting of the United Nations, known as COP21, will be held in Paris to discuss global action on climate change. On the negotiating table is nothing short of the future of all life on earth. World leaders will gather to hash out the details of an agreement to bring global warming under control and phase out our dependence on fossil fuels. This dependence has been the engine for so much instability, insecurity and violence in the world.
This summit on climate change, one of the greatest challenges of our generation, must now contend with another complicating factor. How should the world respond to terror, intolerance and violence?
I will be in Paris to add my voice to those calling for the more just and equitable stewardship of our planet and its resources. My focus will not be on the government negotiations, but rather on recognizing groups that address climate, environment and poverty challenges, often under extraordinarily difficult circumstances.
A few years ago, I got involved in the Equator Initiative, a UN partnership that works to advance communities in the developing world that are creating positive social, environmental and economic change. The goal is to raise the profile and visibility of indigenous peoples and local communities that are collectively managing nature in ways that reduce poverty and build stronger communities.
I have learned that indigenous communities are the primary stewards of the world's forests and that, without them, our hope of meeting new climate goals is null. I have learned that the denial of land rights for these communities leads to deforestation, roughshod pillaging by extractive industries, and the bankrupting of local economies and landscapes. I have learned what bravery in the face of adversity looks like and that hope and leadership can come from unlikely places.
I will be in Paris to tell the stories of some local groups and citizen movements that bring hope for a better world, because their leadership and courage bring comfort in this troubling time.
One example is the Munduruku people in Brazil, who are bravely protecting their corner of the Amazon rainforest from a short-sighted and destructive dam project and predatory mining interests. They are promoting peace and dialogue in response to violence from state-sponsored paramilitary groups that are attempting to push them off their land.
Another group is the Oromia Pastoralist Association that works on the border between Ethiopia and Kenya and which has effectively put an end to inter-tribal violence. They have achieved resource-sharing agreements and conflict resolution mechanisms that provide for greater resilience in this water-stressed region.
Another is the Prey Lang Community Network in Cambodia that is using non-violent resistance and a commitment to peaceful dialogue as a response to land grabs of their forests. They have faced death threats from those that stand to benefit from deforestation and persistent pressure from logging companies.
We are living in one of the most turbulent times in human history. While the world's attention is focused on small groups of people that are hell-bent on destruction and terror, I will be in Paris to honor certain small groups of people that stand for the opposite of terror. They stand for life, cooperation and the health of the planet.
As the guest of the United Nations Development Programme in Paris, I will honor those who believe in peace in the face of violence.
Pictured above: "Earth Crisis," an exhibit by artist Shepard Fairey on display at the Eiffel Tower for COP21.
This post is part of a series produced by The Huffington Post, in conjunction with the U.N.'s 21st Conference of the Parties (COP21) in Paris (Nov. 30-Dec. 11), aka the climate-change conference. The series will put a spotlight on climate-change issues and the conference itself. To view the entire series, visit here.
Calling all HuffPost superfans!
Sign up for membership to become a founding member and help shape HuffPost's next chapter