Your Big Day – a chance to share your love with friends and family and to create a special day that showcases your relationship. Although Pinterest and wedding blogs and magazines certainly dominate the realm of wedding inspiration, there are countless ways to get creative and find your own path to your special celebration. Here are a few great sources of inspiration!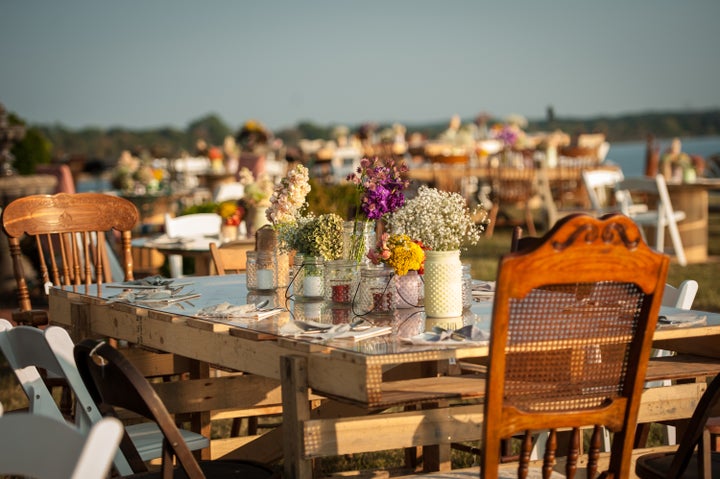 Who better to know about wedding planning and design than those who have already planned their wedding? "Ask your friends and family for inspiration," encourages Audrey Isaac of 100Candles.com. "Reach out to loved ones who have already been married and ask them what they loved and what they would have done differently. Take note of their answers – you'd be surprised how much insight you can get by reaching out to those who have already gone through the motions!"
Your best wedding inspiration may be as simple as looking at your favorite things to do. "Many couples have been referencing movies, books, TV shows, and fashion magazines," explains Kevin Dennis of Fantasy Sound Event Services. "They're getting overwhelmed with Pinterest and, as such, are reverting back to more traditional means of research and inspiration." Whether it's a Harry Potter-inspired celebration or a Game of Thrones soiree, your shared interests may be just what you're looking for!
Take a look at your city from another perspective – one of inspiration! Visit your favorite café or walk through the historic area of your city and take it all in. "Go outside if you're looking for inspiration," urges Fabrice Orlando of Cocoon Events Management Group. "Pinterest is great, but it's hard to find things that are truly fresh and unique. Grab a notebook and walk through the streets of your town, taking in architecture, fashion, interior design and other things that may bring inspiration. Don't forget to write it all down!"
As if you needed an excuse to go shopping, right? "Home décor stores tend to feature gorgeous seasonal tablescapes that are unique from those you'd see on wedding sites," shares Kim Sayatovic of Belladeux Event Design. "Stop into your favorite stores, as well as those you may not frequent, just to find wedding inspiration."
Take a break from the usual trendiness of the Internet and get out there to start your own trends! The more unique your wedding is to your taste, the more your special day will feel like it was made just for you.
Amanda Zack is a proud millennial and wedding PR specialist with OFD Consulting, based in Richmond, VA. She also serves as a Public Relations adjunct professor at her alma mater, Virginia Commonwealth University. Inspired by the power of words, she is an avid storyteller with a love for animals, weddings, and anything else that elicits a smile.
Related
Popular in the Community