Anastasia Bodnar was excited to move to Iowa when her husband, a software engineer, got a new job there. One big reason was that she figured it'd be the perfect place to raise their daughter, Rose, who was 3 at the time.
They were headed to a town on the outskirts of Des Moines, an area she knew well from her graduate studies at nearby Iowa State University. She liked the idea of living in a relatively small community, especially if it meant spending less time in those long commutes in and around Washington, D.C., where they lived.
Bodnar has a doctorate in plant genetics and was an employee of the U.S. Department of Agriculture. Once in Iowa, she would have to work from home or find a different job. But neither task seemed too daunting, especially because she wouldn't have to worry about child care. She had checked, and there were plenty of licensed, well-regarded child care centers in the area.
What Bodnar didn't realize, until after the move, was that most of those centers were full, with waiting lists that meant it would be months, maybe even more than a year, before Rose could be enrolled. Among the centers that still had openings, several had troubling safety records ― something Bodnar, a former health inspector, had thought to check.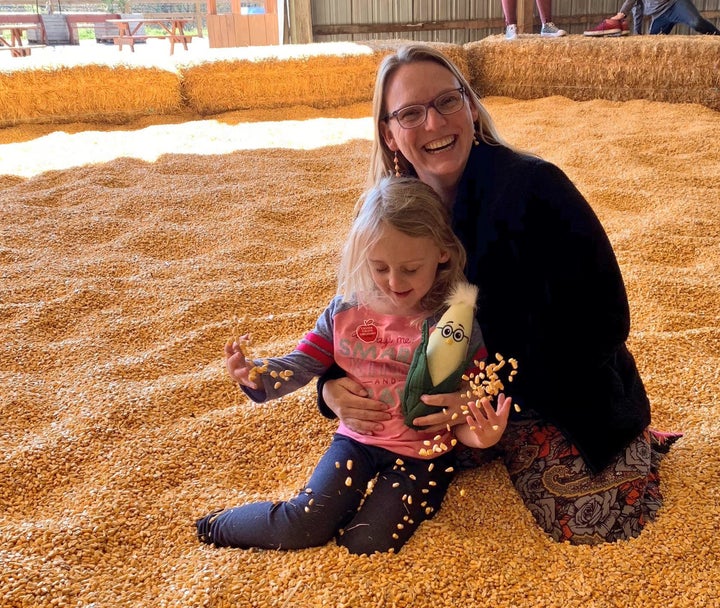 For one provider, Bodnar told HuffPost, records indicated that staff had left a child on a bus, alone and unattended, for an extended period of time. "Obviously I wasn't going to send her there," Bodnar said. When she asked for recommendations online, at a Facebook mom's group she'd joined, the feedback was just as unsettling: "People were sending me private messages, hey, this place has a reputation for hitting kids ― don't send your child there."
Bodnar finally found one with openings and no blemishes on its record, only to discover that their idea of care included parking Rose and the other kids in front of video screens for extended periods of time. That's when Bodnar gave up and left work altogether. "Last Christmas was really rough," she said, remembering how she felt. "It was like, am I leaving my career?"
Child Care 'Deserts' Are Everywhere
Bodnar's situation is not at all unusual, according to a new report that became public on Thursday morning.
The report, which comes from the Center for American Progress, a liberal think tank in Washington, shows that 51 percent of Americans live in "child care deserts" ― places where there is less than one child care slot from a licensed provider for every three young children, or where there are no licensed providers at all.
The online version, which also went live Thursday, includes a full explanation of the assumptions and methodology, as well as an interactive tool that allows users to single out states or even individual census tracts.
The report is not CAP's first attempt to look at the availability of good child care. Its researchers issued their first report, in which they first used the term "child care desert," in 2016. But this year's version is more comprehensive in two respects. It covers all 50 states plus the District of Columbia, rather than just a few, and it breaks down the data by population subgroups ― showing, for example, that the deserts are more common in urban and rural areas than in the suburbs.
To compile the report, researchers spent six months obtaining and going through official state records and then breaking them down by geography and demographics. The conclusions are necessarily rough, the researchers admit. But co-author Katie Hamm, CAP's vice president for early childhood policy, said she thinks the struggle to find quality child care is, if anything, more severe than the report implies.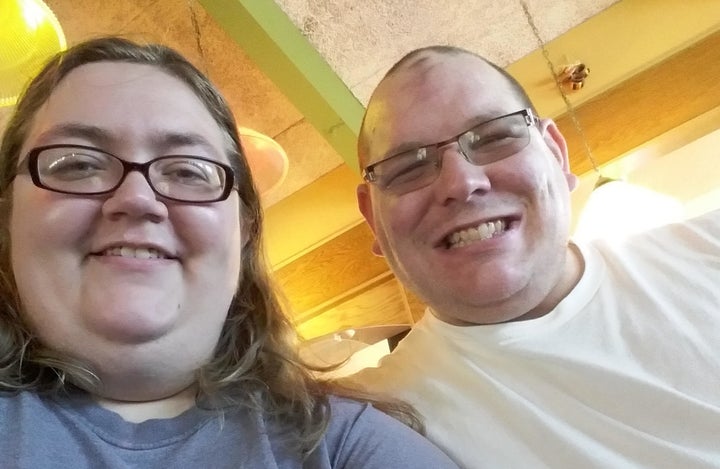 Among other things, Hamm noted in an interview, the researchers assumed that each provider was actually providing care to as many children as its license allowed. In reality, many had obtained licenses that exceeded their capacities.
"When you step back, fact is that the undersupply of child care is ubiquitous, and the norm in a lot of communities," said co-author Rasheed Malik, a senior policy analyst at the think tank.
Although it is just one report, the findings are broadly consistent with other research, including a 2018 report from Child Care Aware of America, a leading advocacy group, which concluded flatly: "Families are unable to find or afford high-quality child care."
And when parents can't find decent child care for their kids, bad things happen.
The Kids Suffer ― And The Parents Do Too
Caitlyn Clark, a married mother of two who also lives in the Des Moines suburbs, can attest to that. After she had her first child and had stayed home for a year, Clark enrolled in nursing school while her husband was working as a security guard.
Clark, like Bodnar, struggled to find centers that had openings. She had to worry about cost, too, because fluctuations in hours and pay for her husband meant they were constantly falling into and out of eligibility for a state assistance program. She ended up using a series of providers ― and, she said, some of those didn't work out well.
In one case, according to Clark, she arrived for pickup on a hot summer day only to discover her daughter Jersey, then 1½, in an upstairs room with no air conditioning. Jersey was naked except for a diaper, Clark said, banging on the window and screaming. "I didn't even knock," Clark recalled. "I just stormed into the house and lost my mind."
Clark got through nursing school by relying on a patchwork of providers that included, at times, family members. Now she is working ― and, partly because child care even for older kids is difficult to get, she and her husband have picked up shifts that allow them to care for their children themselves.
Clark says her daughter, now 10, is a voracious reader who likes Nicholas Sparks novels. She jokes that her son, now 6, is "noise with dirt on it." But at times, depending on the hours, she's gotten very little time with them awake, because of how the shifts lined up.
"I'd be seeing my kids less than if I was divorced and I had joint custody ― weekends and an hour during the week," Clark said.
The Benefits Of Quality Child Care
Overall, licensed child care tends to be harder to find in lower-income communities than in higher ones ― this, despite all the research showing that high-quality child care is one of the best ways to fight poverty because it can help stimulate cognitive, intellectual and emotional development in ways that will last into adulthood.
Quality child-care can benefit society in other ways, and that includes helping women, who still handle a disproportionate share of parenting duties, to join and stay in the workforce. There's a lot of research that suggests when access to child care becomes difficult, women are more likely to stay at home, although the relationship between work-family policy and women's workforce participation is complicated and has a lot to do with factors beyond policy.
One way to address shortages of licensed child care would be with a comprehensive program that set high standards for quality ― with, for example, minimum education requirements for caregivers ― and then allocated enough money so that any parent could use the system. Liberal Democrats have been making the case for this kind of initiative for the past few years, and it's no coincidence that the Center for American Progress, which has close ties to the Democratic Party establishment, has proposed a plan of its own.
Such a program would necessarily be expensive, requiring some combination of new taxes, spending cuts or higher deficits. But many experts believe such a program could literally pay for itself in the form of future productivity and less spending on costly interventions later in life. As Betsey Stevenson, a University of Michigan labor economist, has noted, "Research finds that early-learning investments provide benefits to society of roughly $8.60 for every $1 spent."
Anastasia Bodnar said that better access to child care would certainly make a big difference in her life.
She hopes to return to full-time work next year, when Rose, who loves to make friends and delights in starting conversations with strangers, enters kindergarten. But Bodnar worries about the career momentum she's lost, not to mention the pay, and how much tougher it will be to find a job when her résumé includes this extended stint out of the paid workforce.
"It's always easier to move from one job to another job than to move from unemployed," she said.
Bodnar was quick to point out that her situation has definite upsides, starting with the extra time she gets with her little girl. She'd like for all parents ― men and women, rich and poor ― to have that choice. But, she said, "it would have been really nice to make that decision to be home … and not be forced into it because there were no good child care options, and not have to worry about my career looming over the whole situation."
Popular in the Community