Back when you were in your teens or early 20s, you probably didn't date all that much.
Chances are, you were in an environment like high school or college that was filled with men and women who were single and young just like you.
You hung out together, playing, talking and really getting to know each other before you fell in love and chose to marry.
Fast forward to today when one out of four over-50 marriages is ending in divorce.
The judge bangs the gavel declaring you officially divorced, and your friends want to make you feel better by telling you what a great catch you are and that it won't be long before another man comes into your life.
What they can't do is tell you exactly how to attract, date and keep a man at this time in your life.
I'd like to share five steps I followed to find love in my own life after 50.
Whether you're a newbie at dating or you just need a push to get you out of a dating rut, I know they can help you too!

Step 1 -- Rediscover Your Inner Glow
The Law of Attraction states that we can only attract someone based on who we are and where we are right now in our life.
In dating, this means you'll attract a man who will love you only as much as you love yourself.
Sometimes we don't feel so lovable anymore.
That's why it's important to take the time to get back in touch with how incredible you are ... YES even as a woman over 50!!!!!
You can do this by finding your inner glow.
It's there and you can start by making a list of all the things you love in these four areas of your life.
Your body.
Your personality.
What do you love to do or what are you interested in?
And last but not least, your greatest passion in life.
I think you'll be pretty amazed at how special you really are once you do this exercise.

Step 2 -- Rediscover the Art of Flirting
Whether you are meeting men online or in the real world, flirting is the best way to get a man's attention.
Online, you can flirt by favoring men. In real life, smile and make eye contact for at least five seconds.
Or if you're on a date, lightly touch his arm.
These are all signals that let a man know you're interested in him.

Step 3 -- Have three "Go To" Dating Outfits In Your Closet
When I first started dating, I had absolutely no sense of style.
I'd go rummaging through my closet minutes before I had to leave looking for 'the perfect outfit'.
Nothing felt right because everything in my closet consisted of jeans and black t-shirts or blouses.
Over time, with help, I developed a sense of style and I bought clothes that brought out my feminine side and made me feel good and look good.
I created three dating outfits that reflected the inner glow I was feeling inside that I could put together in a moment's notice when I had a date.
Now it's your turn ... you'll want to create three outfits you love to wear.
Start with your closet ... mix and match new combinations of clothes you have to find three dating outfits that make you feel like a rock star when you wear them.
If that doesn't work, head to your favorite store and see what they have that is fun, new and makes you feel amazing.
When you feel amazing, you glow ... and men are very drawn to a woman who feels confident in who she is.
A man may not be your next mate, but he can be a great date.
He could even turn out to be a great friend who might be perfect for that wedding or party you don't want to attend alone.
Or he can be fun male companionship on a Saturday night where he buys the tickets and you pick up the popcorn.
Go on dates to have fun meeting someone new and interesting.
Then decide how a man can fit into your life whether he's going to be a friend, a date or a potential mate.

Step 5 -- Use The 4 Magic Words Men Love To Hear
Ever wonder why men were stepping over themselves to help Scarlett O'Hara in "Gone With The Wind"?
Here's a hint ... Scarlett knew how to make a man feel both important and needed.
In turn, men wanted nothing more than to make her happy.
Men can do the same for you.
If you want a man to make you happy, consider using these four magic words, "I need your help," then watch how this changes your life with men.
Just be sure to thank and appreciate all he does for you.
I'd love to hear how these five steps are working for you.
Lisa Copeland is known as the expert on over 50's dating. She's the best-selling author of The Winning Dating Formula For Women Over 50 and her mission is to help as many women around the world as she can discover how to have fun dating and finding their Mr. Right after 50. To get your FREE Report, "5 Little Known Secrets To Find A Quality Man," visit http://www.findaqualityman.com.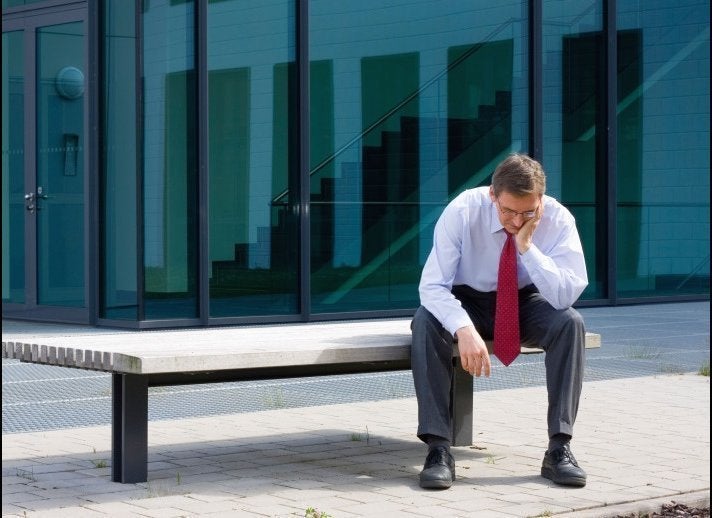 Top 10 Signs Of A Midlife Crisis
Related
Popular in the Community