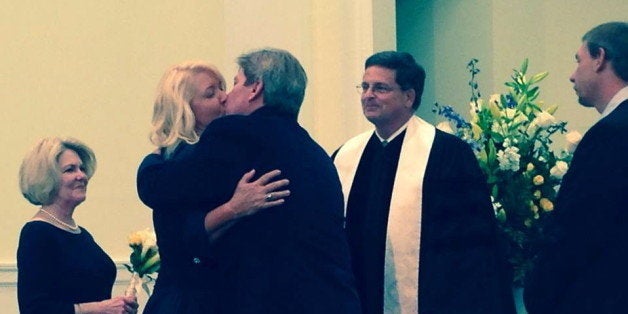 Not every romance plays out like a Disney movie or a Hollywood romcom -- and that's where the beauty lies. All around the world there are heartwarming love stories of every stripe, whether it's the story of the teenage sweethearts who never dated anyone else or the couple that found love at first sight -- online. But what we don't hear about nearly enough are stories of second chances, of finding true love after loss and heartbreak, or just later in the game.
Here at Huff/Post50 we believe that incredible things can happen no matter what your age and we've met the people who prove it. We asked our Facebook readers to share their own stories -- or stories of loved ones -- related to finding love later in life. Here are some of their beautiful love stories and the photos that show you're never too old to find "the one."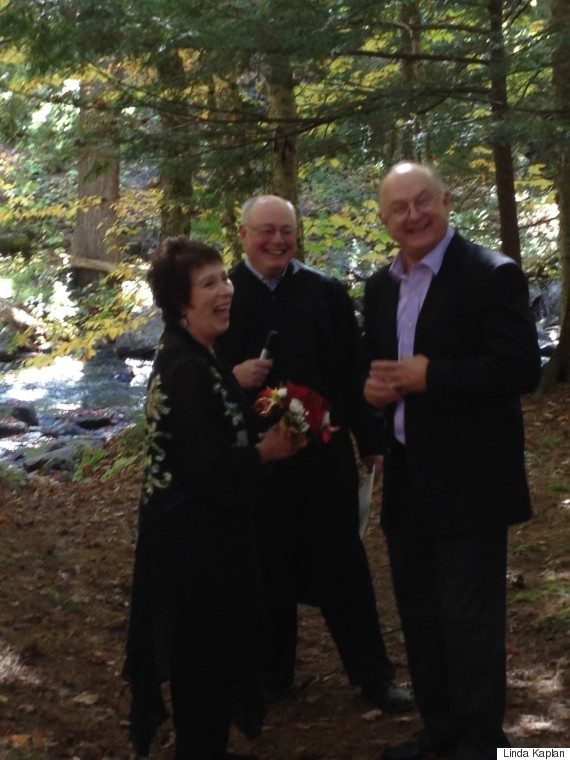 "We both had been married twice before in turbulent marriages and had done a lot of work through therapy until finally becoming whole within ourselves. We have lived together easily and happily and after taking it rather slowly, we finally decided to get married last September in the Adirondack Mountains... You never know what is around the corner of your life. Now, approaching 70, I am the happiest I have ever been and look forward to whatever comes next!" — Linda Kaplan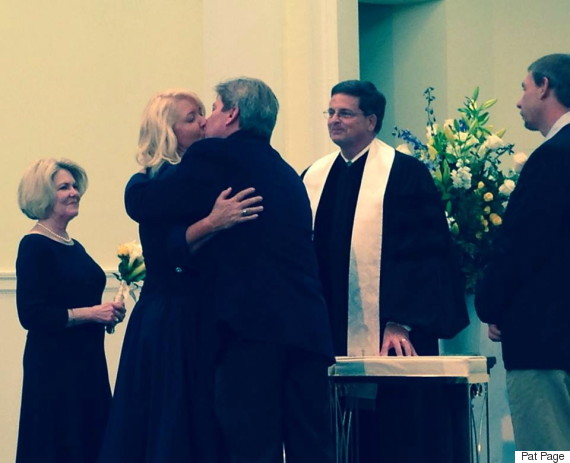 "We are so amazed that we found such wonderful love and companionship at our ages, after all life has thrown at us. I am 64 years old and my husband is 58. We firmly believe that it is only through the grace of God that we met and have so much happiness!" — Pat Page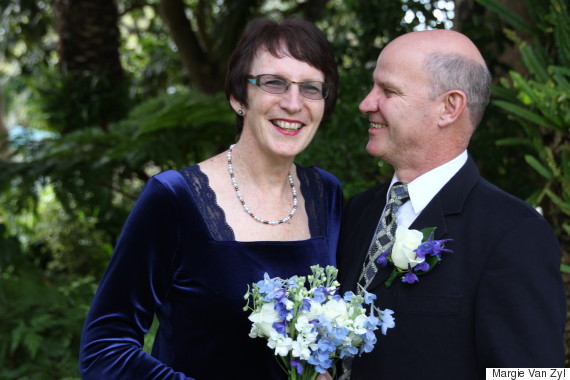 "After being widowed for 11 years and my husband (Rob) being divorced for 11 years, we met at our home group and got married less than a year later (last year September), when I was 59 and he was 50. Marriage was not on either of our life agendas but we knew immediately that we wanted to grow old together. We both have been given a second chance at love, and it sure is lovelier and deeper the second time around." — Margie van Zyl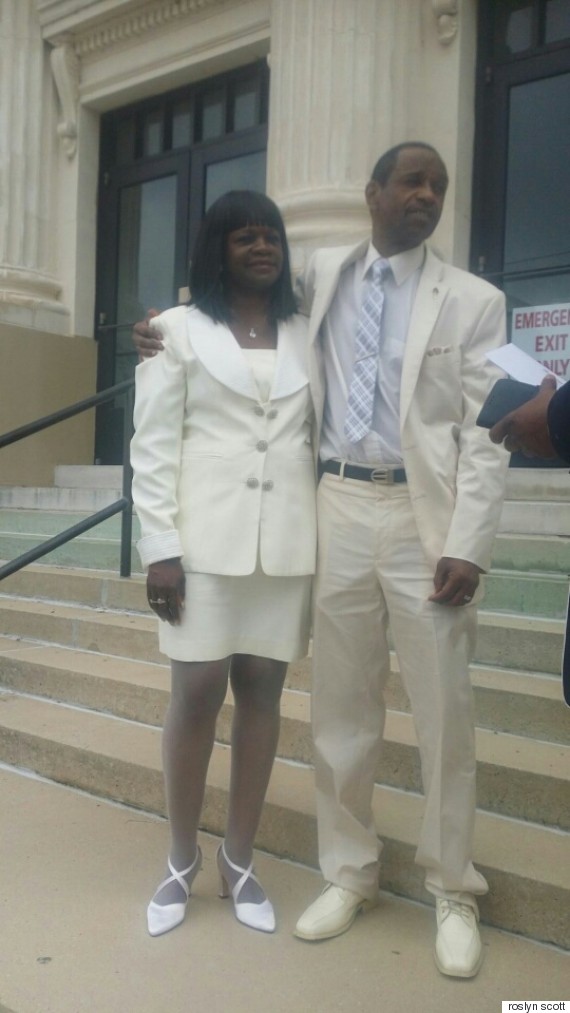 "My husband and I first met in college almost 40 years ago. We were friends then but didn't date. We reconnected on Facebook and realized we are soul mates. We just got married in April." — Roslyn Scott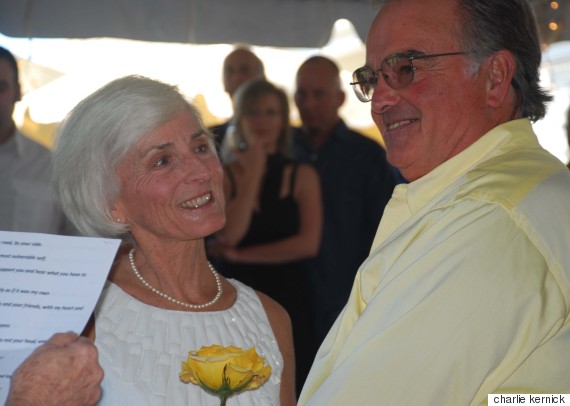 "Lots of people marry their high school sweethearts, but mine? I asked her to marry me when we were 16, and she said yes... but what she didn't tell me is how long I'd have to wait for it to actually happen. We dated through high school, and into our freshman year of college. It was then that our lives took separate paths. Fast forward, to our 40th high school reunion, where a mutual friend had urged us both to attend, although neither one of us had been to any of our reunions up to that point. We both went, rekindling a relationship, with an intensity of feelings that was hard for us both to imagine. We were married in 2010. We do our darndest to make up for all those lost years." — Charlie Kernick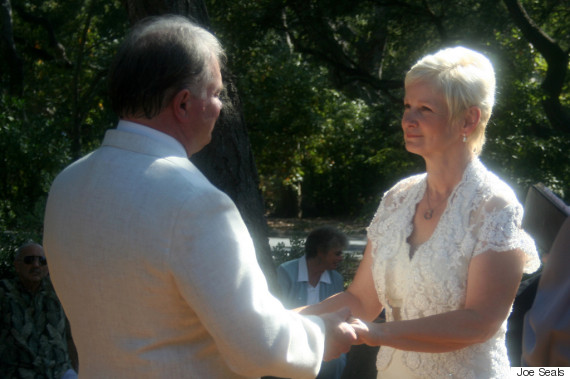 "We met on Match.com when I was 59. Four years after my second divorce, I went online to give the internet dating sites a shot. Truly scary stuff. I had gone on and off three of four dating sites over nearly three years time. At the end of what was to be my last stint with internet dating, Debra came into my radar." — Joe Seals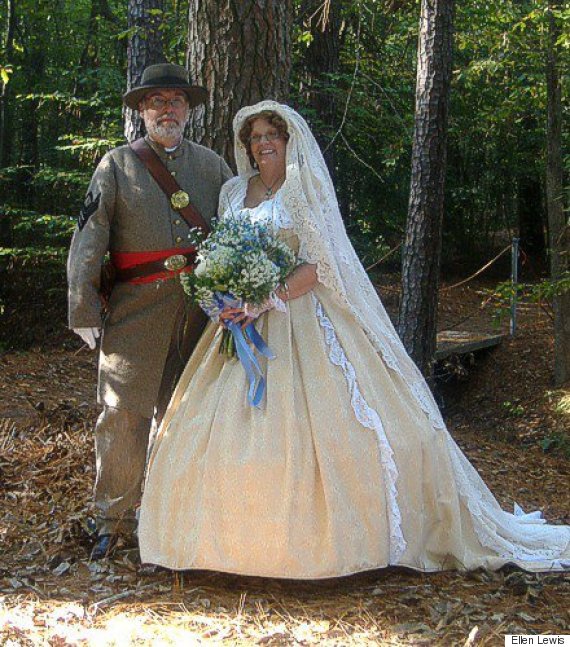 "We have both been married before, but when we met, it was truly 'love at first sight.' We are soul mates and cannot believe how lucky we both are to have found each other! We are both living historians and married in 2008 when I was 56 and he was 55. Our wedding was a historic replication of a typical 1860's ceremony, right down to an authentic 19th century minister." — Ellen Lewis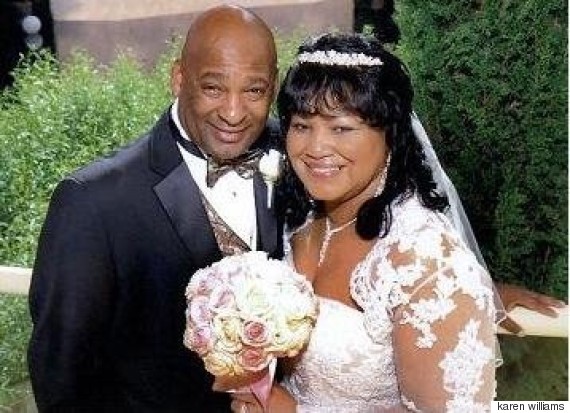 "We met when I was 50 and he was 47. He contacted me on the Plenty of Fish dating website. I told him I wasn't looking for anything serious especially not marriage (or so I thought!) I was happily single with a job that allowed me to travel the world and I was content. But we talked and laughed everyday and shut down our online profiles. I never expected to find the love of my life over 50. It knocked me off my feet, but we will be celebrating six amazing years of wedded bliss!" — Karen Williams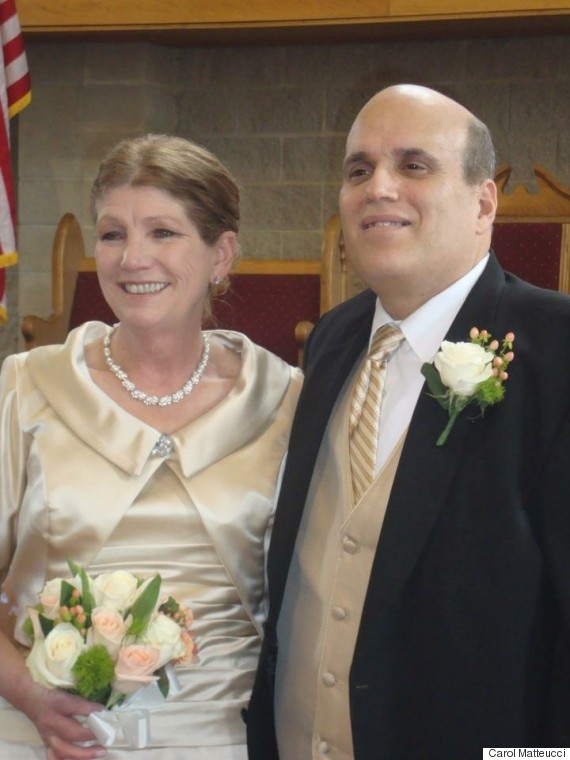 "We first met at age 13 and were close friends throughout high school. After graduation we went our separate ways. Over the years our paths would cross from time to time. After we both divorced we started to 'see' each other but again, drifted apart as it was just to soon after our marriages ended. In 2010 we found each other on Facebook and started dating. We married in March of 2013 when I was 57 and Jerry was 56, Proving it's never to late to live happier ever after." — Carol Matteuci
Soon to be wedded... Leticia & Norma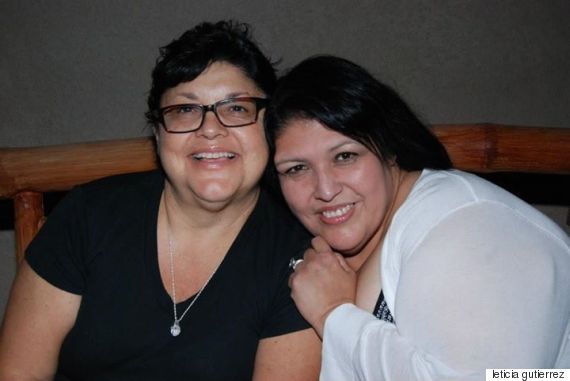 "We met 14 months ago. I'm 54 and she's 51. We are both older and clear minded as to what we wanted in a partner. We are very much equals, have great communication and even in our 50s we can act like kids and be really silly. This is the true and real love we are looking for. We are getting married in late September of this year and we both can't wait." — Leticia Gutierrez
REAL LIFE. REAL NEWS. REAL VOICES.
Help us tell more of the stories that matter from voices that too often remain unheard.
BEFORE YOU GO
PHOTO GALLERY
Long Lost Love