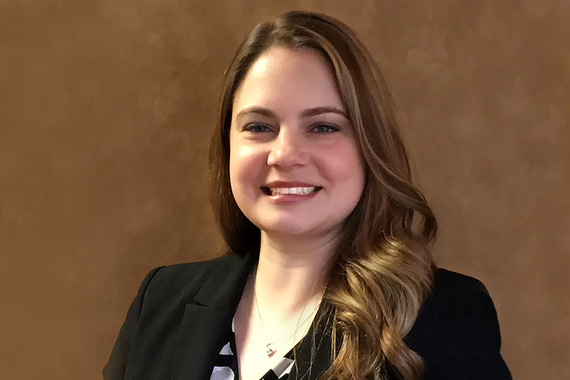 I was 22 and pacing my grandfather's living room, fretting: "Grampa, I can do more. Why don't they see this? I want to do something that makes an impact! I am sooooo bored."
I was precocious at 22. Fortunately, Grampa (my name for him) had an answer for me, "Sarah, sometimes you just need to be quiet and do good work. People will notice and want to invest in you. Opportunities will come." I remember thinking, "Well, it can't hurt to try."
If I am honest, I've never been very good at the quiet part, but I did stop complaining and committed myself to doing everything as well as I could despite my perception of its value or use of my skills. And Grampa, who now reads this at 101 years old, was right.
There is not a magic secret. It's been sheer hard work. Sometimes I worked hard. Sometimes I worked smart. Sometimes I had to learn the difference.
I graduated from Grove City College as the "Dot.Com" bubble burst and found myself fighting for jobs, elbow to elbow with amazing talent. In 18 months, I was laid off five times. Funding didn't come through, payroll had to be cut, a start-up didn't start, and I was outsourced.
I got very good at looking for a job. I came to appreciate that a boring job still paid the rent. While it was not easy, I learned a lot of skills in a short period of time: payroll admin, intercompany eliminations, benefits admin, capital project accounting, inventory audits, and fixed asset accounting. It was like having a two- to three-month course with each job before I was calling my recruiter again.
The jobs were not fancy. From counting feet of PVC pipe in January in a supply yard in Wisconsin to manually booking payroll entries, I was not changing the world, but I was paying the bills. I was quiet.
A passion to educate women
When I joined Accenture, a global professional services company, I doubled down on Grampa's advice. Thanks to a lot of hard work and a few very special mentors, opportunities started to come. I had the chance to spend a lot of time working with teams in different locations around the world. I had the opportunity to see the impact of women in the workforce who were doing just what my grandfather suggested.
I also came to an important realization. I had an obligation to help create the recognition and opportunities that I was receiving from my advocates and mentors. This idea started much of my passion around the development of and education for women. It also meant it was time to stop being quiet.
I came to realize that Grampa's advice was the foundation but only half the story. Those first couple of years, he was right. However, after that, it was time to get noisy. It was time to be an advocate and to help spot the talent that was worth taking chances on. It was time to create the avenues for other girls and women. It was time for me to be the person whom I had hoped would recognize me early on.
One opportunity that left an undeniable mark on me was a project in India. During my two years there, I had the opportunity to work alongside some amazing women at all levels. When I saw the many bright, skilled, eager women in the environment, I realized the talent could be so much more impactful. We came together and started to address topics they hadn't been exposed to before--things like presentation skills and how to articulate value.
I challenged one of the women from the team I was working with to put together a plan to reach out to the community differently. The woman selected a local orphanage to assist. Suddenly, we had budgets and work plans and presentations coming together from group members who rarely spoke up in public. They raised funds, they arranged transportation, and they celebrated being together and changing the lives of the kids with whom they interacted. What they were also doing was changing them. They were discovering that everyone had a voice, man or woman, and there were safe places to practice using it. The women had a lot to say.
Years later, when the documentary Girl Rising was released, the economic message came to the forefront for me. Gross Domestic Products of countries that embrace the female portion of their workforce are materially different from those that do not. The skills to compete globally and produce for a country begin with access to education for all citizens, regardless of gender. The right to education and the right to a voice continued to be a passion as I worked with communities in San Francisco and Cleveland to share the message.
I kept looking for opportunities locally. Through Accenture corporate citizenship programs, I found myself working with a social entrepreneur to bring a program to San Francisco that tied education and employment together. Training and tools were available to students who never would have had access to white-collar jobs. Girls came to the program in droves.
Throughout my career, I have found there were times to be quiet and times to make noise. Now, I am finding that it is time to help others make that transition. Grampa was right. There is a time to be quiet. But now, I look forward to more noise on behalf of those who are still waiting to be discovered.
Calling all HuffPost superfans!
Sign up for membership to become a founding member and help shape HuffPost's next chapter