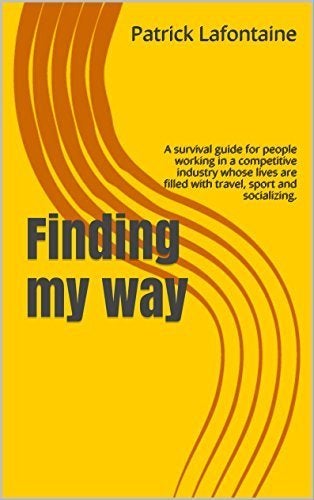 Also available as an ebook or Paperback; ISBN:
978-1532796340, $5.99 34 pages
Patrick Lafontaine's book, "Finding My Way," gave me the insights to understand that we are not alone.  Everyone in life goes through tragic events in some point of their life and there are some people who unfortunately are faced with obstacles every day of their lives.  The trick is how do we cope with these obstacles?  Do we let the negative things that happen to us in life get the best of us and slowly destroy us making us feel angry, saddened and depressed? Or do we reach out to others with experience in this field to teach us how to accept the negative things that occur in our lives and use them to empower us to make positive changes in our lives that will help us live in the moment and appreciate the life we live and the air we breathe.  Patrick Lafontaine teaches you in this book how to find your way and turn your life around in a step-by-step regimen that that easy to do and very self-rewarding.
One important factor, I learned from this book is that you need to make choices in life that are going to make you happy.  There is no point to do things in life if they are going to make you miserable or unhappy.  As the phrase goes and is so true, "money doesn't by you happiness.  You need to do the things in life that will lead you to live a happy, healthy and productive life.
In the beginning, he opens up and lets you into his world sharing his journeys in life, the highs, the lows, the ups and downs and the pain he endured while struggling to go on with his life while the obstacles he encountered kept trying to run him over. Lafontaine discusses how he was diagnosed with the mental illness bipolar and talks about how he dealt with it and learned how to cope with it.
As you come to the end of the book, Lafontaine discusses nutrition and goes on to explain how what we put into our body has a huge impact on the way we feel.  Patrick includes shows how we could heal our bodies and improve our mental and physical health by incorporating the right foods and diet into our lifestyle.  Lafontaine not only discusses how to eat right, he shows you how he transformed his entire life as he journeyed to find his way.
I learned that in order for change to occur we need to become leaders not followers.  We need to learn to care for ourselves because unfortunately not everyone is a true friend and when you fall there are only small handfuls that will jump behind you and catch you, so you don't fall and hurt yourself. 
I enjoyed how the book provides you with the stepping-stones and techniques to help you find your way and transform your life.  Patrick Lafontaine the author provides the reader with extraordinary tools and techniques that help you find your way.
In addition, through reading this book I realize no matter what age you are you can transform your life and create the life you always wanted for yourself. A life filled with happiness, inner peace, good health and a reason to live, but wait Patrick has more for you.  The book is to be continued, as this well-paced biography packed with informative advice gives you the surprise of your life as the author provides an amazing, unexpected ending.  Get ready for a world-wind of emotion as Patrick Lafontaine will bring you closer to helping find your way.  
Patrick Lafontaine's book is an excellent book that I highly recommend to others.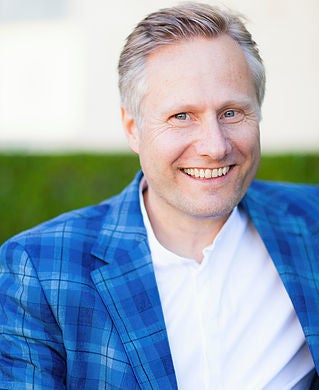 Patrick Lafontaine, has lived in Washington DC, London, Brussels, Barcelona and Luxembourg. He has worked for firms from various cultures around the globe in sectors ranging from finance to commercial real estate. Patrick holds a BBA and a Master's degree and passed the Series 7 and Investment Management Certificate. 
For more information on "Healing the Body Naturally" visit
.
For more information about Stacey Chillemi, click
.
Become a fan, follow, like, comment and share the link - click 
REAL LIFE. REAL NEWS. REAL VOICES.
Help us tell more of the stories that matter from voices that too often remain unheard.
This post was published on the now-closed HuffPost Contributor platform. Contributors control their own work and posted freely to our site. If you need to flag this entry as abusive,
send us an email
.