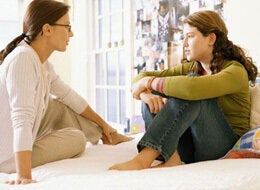 Because population is a complex issue, that at its heart concerns both the quality of individual human life and how our overall numbers impact the conditions under which we live, the day brings up a range of responses.
Others unfortunately re-argue the old debates of the 1970s and 80s that placed reproductive health in the crosshairs of ideology, rather than in public health.
Reflecting on my own long career in international development, where I saw firsthand the need and desire for reproductive health services, I wonder why there is still any debate at all.
My thoughts are personal, but I am certainly not alone. Many are actively engaged in "repositioning" the dialogue around family planning and reproductive health. This includes two excellent new publications: The Means of Reproduction by Michelle Goldberg, a wonderfully written history of international family planning and its interplay with the women's rights movement; and Making the Case for U.S. International Family Planning Assistance by five former directors of USAID's Office of Population, an equally well-written and informative argument on the importance of increasing U.S. support for reproductive health.
The Goldberg book is especially interesting to me as she brings to life the debates that have buffeted U.S. support for family planning over the past four decades. The early international family planning movement was dominated by "population control" advocates who too often forgot that women should be at the center of their thinking. Some of these advocates even forgot the most fundamental principle that choices about fertility must be voluntary and that to do otherwise is to violate basic human rights.
The women's rights movement was accelerating during these same years, and some of these early feminists -- in reaction to the insensitivities and abuses by the population control advocates -- focused exclusively on rights and condemned those whose primary concern was the links between population growth and broader economic development.
The debate was, of course, made even more difficult because of the politicization of abortion, an issue that has taken on a life of its own here in the United States and has permeated the broader discussion of reproductive health with ideological arguments.
I have undoubtedly oversimplified the debate -- and that, of course, risks re-igniting it. That is not my intent. Instead, I want to say that it is time to move beyond these old arguments.
If we can indeed overcome the arguments of the past and forge a new consensus, we must then agree on one more critical point. First, and most importantly, women from developing countries should be at the center of the debate on international aid and reproductive health strategies. Their voices are the most important. They must be at the table, defining priorities and strategies.
Stay tuned to learn more about their work -- and why World Population Day should be a day of optimism because of reproductive health champions worldwide who are saving lives every day and making the planet a better place for all of us.
Related
Popular in the Community