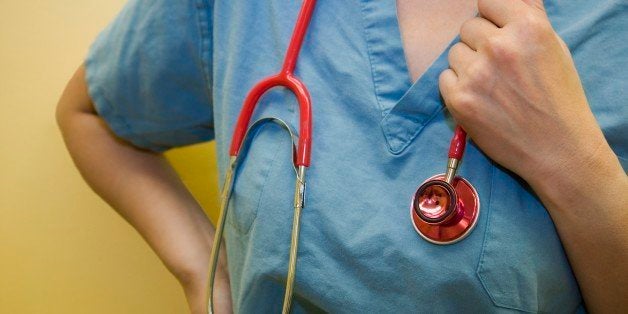 Call the Midwife is my favorite TV show. I watch very little TV but this is the exception. In its third season on PBS, I intently watch each episode and then watch again. The series is based on the memoirs of Jennifer Worth, a midwife in the 1950s in East London. The life of the urban poor is realistically portrayed and we see the effects of structural violence on health and disease. Poor sanitation, overcrowding, illiteracy and massive poverty is paired with lack of family planning options resulting in multiple pregnancies that are risky to mom and baby. The show is well-written and positively portrays nurse midwives--- all things I value.
In real life, 35 million strong, nurses and midwives provide the vast majority of global health care. At Partners In Health (PIH), nursing represents 83 percent of our clinical staff and globally nurses are the glue that holds a crumbling health care system together. The nursing profession is complicated to understand. There are numerous entries to practice and although there is movement toward standardized education, we have a long way to go. Sometimes militant in our loyalty, we puzzle colleagues who ask "what is it about you nurses that are always talking about nursing." It is true, sometimes in our quest for nursing recognition we have lost our most important message, patients need quality care. We need to shift our language away from nurses for nurses sake to nurses are critical because we provide evidenced based nursing care that leads to better health outcomes for our patients, families and communities. We can and should lead the charge for health delivery to be patient centered everywhere -- not just in resource rich settings. We hear about patient centered care a lot in the U.S. but less in non-U.S. settings. Patient Centered care simply means keeping the individual patient at the center of the decision-making -- ensuring that patients actively participate in their care.
I am in no way diminishing the need for ongoing advocacy and increased recognition and value for nursing. Nursing is, and will always be, a big part of who I am -- but we need to be confident in the important role we play in health care delivery. We are well prepared clinicians who practice using evidence based knowledge and within a theoretical framework. It is time to broaden our focus and raise our voices to become the leaders we are to drive a patient centered global health movement.
I travel a lot as the Chief Nursing Officer at Partners In Health (PIH). Last year I was gone more than I was in Boston and the traveling can become exhausting and at times overwhelming. I miss my daughter Eva, my family and friends and the comforts of a house with heat, hot water, air conditioning and a comfortable bed. When I travel, I visit our sites around the world and see nursing care being delivered in challenging and often dire circumstances where poverty has relegated entire communities to life that is hard, unfair and unjust. Community is very important to me. I talk and write about it a lot and for me the nursing communities around the world are my touchstone, my home base. Recently I figured out why I like Call the Midwife -- it reminds me of my PIH nursing colleagues globally that are Intelligent, strong and compassionate. They are social justice warriors who work in the poorest places on earth and fight for their patients to have access to safe housing, food, water, education and quality healthcare. They are my community and I am humbled and honored to work among them every day.
Every year, International Nurses week, May 6-12, gives us an opportunity to pause, reflect, redirect and re-energize. What is nursing to us, why is it important and where do we go from here? We must harness this energy and change the old paradigm of nursing globally -- one that is plagued by hierarchy, negative gender based influence and forces a nurse-centrist agenda. This is our opportunity to re-define nursing and our place in global health delivery. We can turn the negative part of the "what is it about you nurses?" comment into the strength inherent in a group with a shared voice , one that is 35 million strong. Last season on Call the Midwife the main character said:
Home is not simply a mark on a map, any more than a river is just water. It is the place at the center of the compass from which every arrow radiates and where the heart is fixed. It is a force that forever draws us back or yearns us on.
This beautiful passage articulates far better than I ever could how I feel about nursing and our shared potential. I am proud to be a nurse, honored to be part of a profession that can indeed change the world to make it a more just, equitable and dignified place for all people. Nursing is the place at the center of the compass where I ground myself and where I gather strength. Regardless of the challenges ahead, it is indeed the force that draws us back to each other for strength and community and also yearns us on to push the boundaries and become leaders in the global patient centered care movement. Let us look outward rather than inward, focus on action, advocacy and becoming agents of change. Happy International Nurses week, it's time to grab our compass, own our power, be leaders and stand in solidarity with our global community.
Popular in the Community