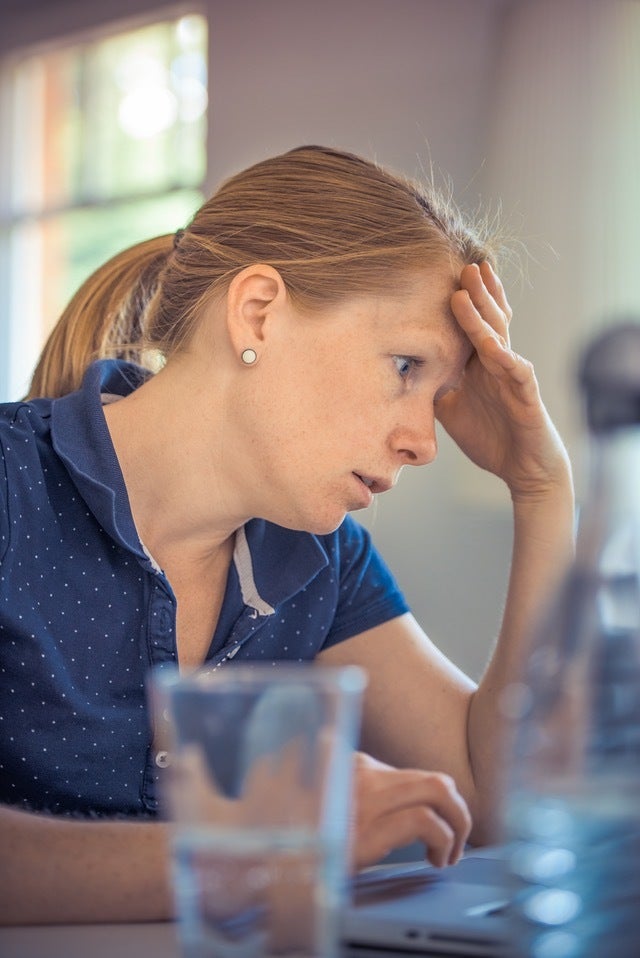 Over this past weekend, I had the privilege of spending time with a dear friend and mentor.
I always carry a journal with me. When I'm around people like her, my journal is out constantly as I scribble notes on the profound things that I hear.
In light of all of the changes happening right now in the world in general, and the United States in particular, one phrase that she said struck me in particular:
"It's scarier hugging the tree than being out on a limb with the breeze blowing your hair."
I immediately wrote that down.
Because it's true. So often what's most terrifying about a situation isn't the situation itself, whether it's a vast political or economic change or a personal shift that takes us out of our comfort zones.
Instead it's our anxiety about what could happen that frightens us most.
If you find yourself spending a lot of time feeling anxious, I encourage you to consider these shifts:
Slow Down: Earlier this week, I was on a call with a time coaching client who was in the midst of a potential international move for her husband's business. The move itself could be very good. She enjoys the city where they would be living, but in the moment, she was feeling disoriented by all the potential change as well as the paperwork. She came to the beautiful conclusion that the right balance in the process was to be in a place where she felt both peace and excitement. If she wasn't feeling that way, it was time to slow down. I encourage you to use a similar barometer. If you start to feel overwhelmed by the pace of change, give yourself permission to stop, to think, to be, to do whatever you need to do to regain a sense of peace. Then move forward.
Be Grateful: We have no idea what the future will hold--and in times like these, we're aware of it--but what we do know is this moment. This precious moment that has never been and will never be again. I encourage you to stop to appreciate the simple, everyday things, especially in this season of gratitude. Notice the sun rising, appreciate your morning coffee or tea, let something nice someone said to you really sink in. If you're out on a limb, you can be freaking out that you might fall or you can appreciate the view.
Hold a Hand: The morning after my dear friend had shared her pearl of wisdom, I was having my morning prayer time. And I was sharing with God about how even though I knew I was in the right place being out on a limb, I still struggled with fear and insecurity. He told me to look to the left, and then I saw it. He was reaching out His right hand to firmly hold mine with a huge smile on His face and eyes of love. (It makes me tear up right now just thinking about it.) It all became clear. When I hold on to my heavenly Father's hand, me walking on a very high limb is no different than a small child walking along a log with their papa's hand grasping her's. No way is he going to let her fall. All of the sudden, something that could feel very scary, feels completely safe. After this beautiful vision, instead of my heart turning to anxiety, I found it turning to the Lord's reassuring, smiling face that makes me 100% confident that I can continue out on the limb from a place of peace and excitement.
My prayer for you is that you will find an unshakeable inner peace that allows you to enjoy each precious moment instead of being worried and afraid.
About Real Life E
Elizabeth Grace Saunders is the founder and CEO of Real Life E® a time coaching company that empowers individuals who feel guilty, overwhelmed and frustrated to feel peaceful, confident and accomplished. She is an expert on achieving more success with less stress. Real Life E® also encourages Christians to align themselves with God's heart through Divine Time Management.
Support HuffPost
The Stakes Have Never Been Higher
Related
Popular in the Community