The refugee story is both as big as the world, with nation-state boundaries being drawn by international powers dividing families, and as small as the individual child, orphaned by violence and brought to safety by another child or relative.
Their welcome is temporary.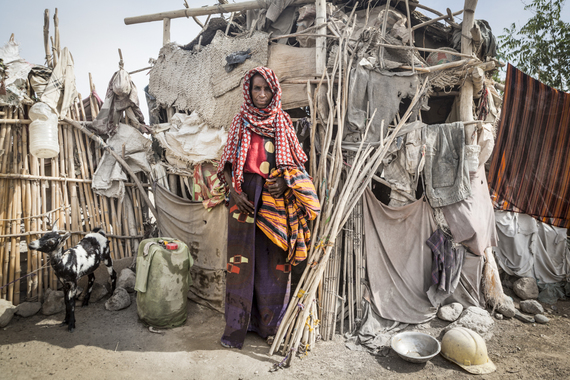 I had to duck low to get through the curtained door of the house, and felt immediately as if I'd dropped into a protected cave with a pool of cool water, a rock lip separating me from an unbearable sheet of hot desert sun outside. A steady breeze lapped like small waves under the raised wall flaps near the ground and I sat on the floor and closed my eyes, to isolate the sensory relief. I heard a splash of Afari chatter and giggles outside, like a bucket of water thrown on the baking ground, evaporating immediately into the silence of retreat; we were all waiting for the heat of the day to pass. It is 110 degrees and I am a soft-bellied Westerner in an Ethiopian refugee camp, finding that the inviting haven of this United Nations High Commission on Refugees-(UNHCR) tent/house is as welcoming a sanctuary for me as it is for the refugees fleeing violence and persecution in their homeland.
Aysaita Refugee Camp is in the Danakil Desert, one of the hottest places on earth with an average daily temperature of 94 degrees. Though I had the good fortune of having an air-conditioned room, the heat is dominant from the moment you walk out into the arid early morning. This region is the Cradle of Mankind, home of the Australopithecus skeleton "Lucy" and other ancient bipedal relatives of ours. The land is monochromatic, sliced through by the modern highway connecting Djibouti and Addis Ababa on which huge cargo trucks thunder past with the blurred suggestion of commercialism and the outside world. The horizon offers a watery mirage of heat, confusing until the sharp relief of stick huts and camels comes into focus with shepherds holding guard with AK-47s casually draped over their shoulders. This land feels extreme, ancient, essential.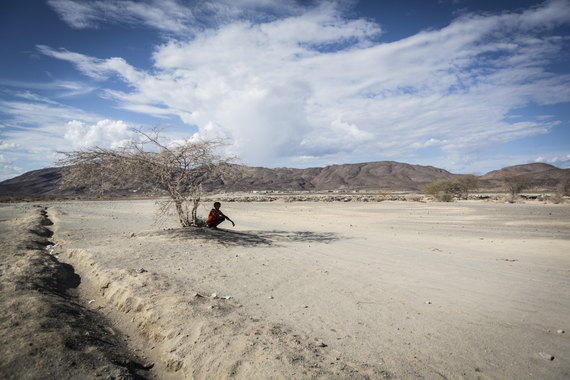 And yet, and yet, this harsh land is a safe haven of pure hope to the Afari refugees who have fled Eritrean repression and ethnically targeted detention and forced labor, desperate for safety among their fellow Afaris of Ethiopia. And here we meet, among these fragile homes of plastic, sticks and blankets, in the desert.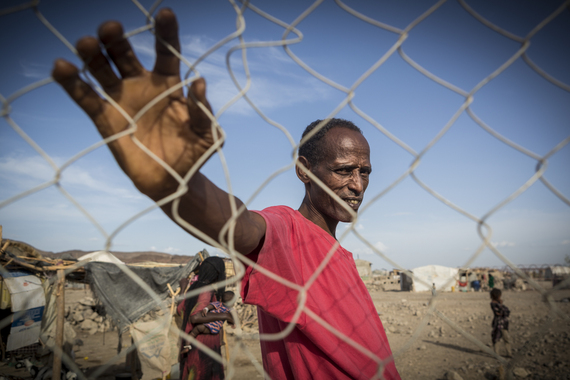 The refugee story is both as big as the world, with nation-state boundaries being drawn by international powers dividing families, and as small as the individual child, orphaned by violence and brought to safety by another child or relative. Their welcome is temporary. Human migration from violence is ancient, constant, and very current with today's stories being about refugee flight from Northern Africa, Syria, and Burma. The Ethiopian government now hosts the largest refugee population in Africa -- 800,000 Somalis, Sudanese, Eritreans; 9,000 of those are Afaris in this desert camp and 54 percent are children, mostly unaccompanied or orphaned.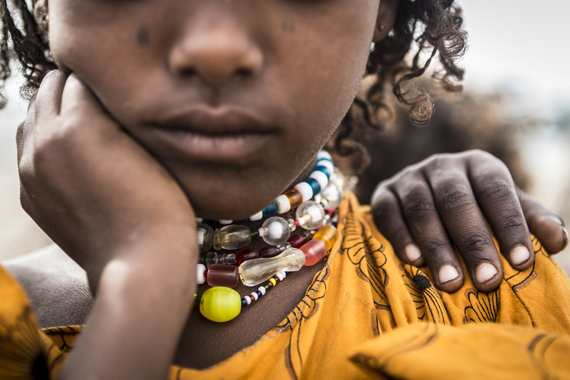 I am here to photograph the work of RefugePoint, which partners with the United Nations' systems to protect these children, and to find "lasting solutions" for displaced people, which often translates into resettlement to another country. RefugePoint staff work to facilitate the bureaucracy of helping these refugees find a new home. Mostly, they listen, and look for opportunities to improve the lives of the most vulnerable.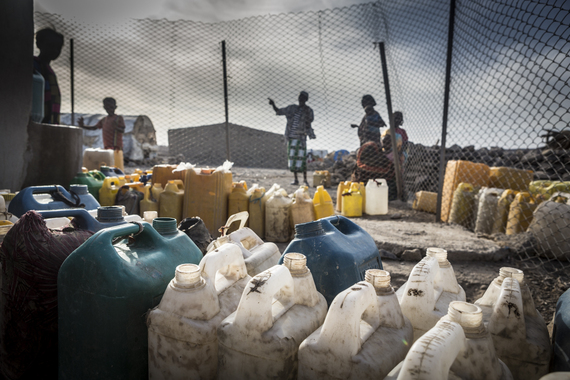 This year, the US has agreed to take 1000 Afaris, and so we meet Tani, a 15-year-old orphan on the eve of his departure for Galveston, Texas. Though he speaks no English, knows nothing of computers and email, and understands only that Texas will be colder than anything he has ever known, this child will enter a US high school system with only one picture of his family, but a depth of survival experience that has made him strong, resourceful and grateful for life. I am awed by his bravery, and certain that he will need each of those skills to navigate the alien world of the US teenager.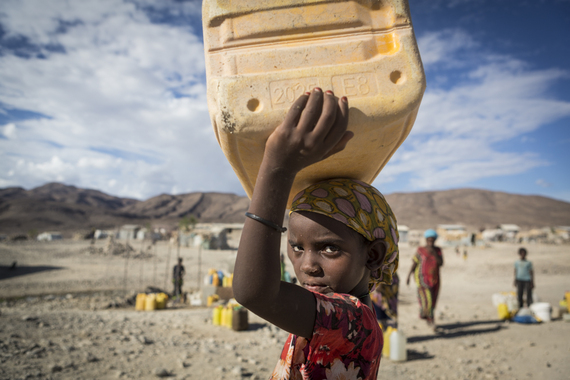 As a photographer for RefugePoint I had carefully planned for this trip, making certain assumptions about storylines and shot lists formed by research and imagination. My concept was to explore how we create "home," both from the universal human perspective of shelter, safety, community, and from the individual perspective of culture and self, which might mean a picture, a family bible, a grandmother's table. My intention was to photograph these refugees with the things they carry from the past forward, to create a new home. I was completely off-base.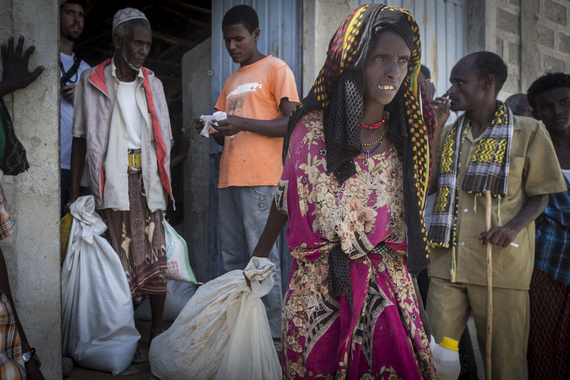 I learned that most people had nothing. One person described having his fingers systematically cut off in an Eritrean jail, leading to hospitalization, then a desperate flight for the border with nothing but the clothes on his back, and silence for his family to protect them from harm; he still wonders how they are. Another Eritrean family of five fled frightfully at night. When I ask for stories about the children's fear and a favorite possession, or a song that would bring comfort and a sense of home, the mother pulled out a camel's blanket, though making clear that they would not be taking it in their one allowed suitcase to their new home. Dominating all sentimentality is the fear for survival that drives refugees from home, out into a vast horizon that guarantees absolutely nothing. What Aysaita Camp offers them is a place to pause in flight, a gasp of peace; "home" then means a safe place to nurture your family, nothing more.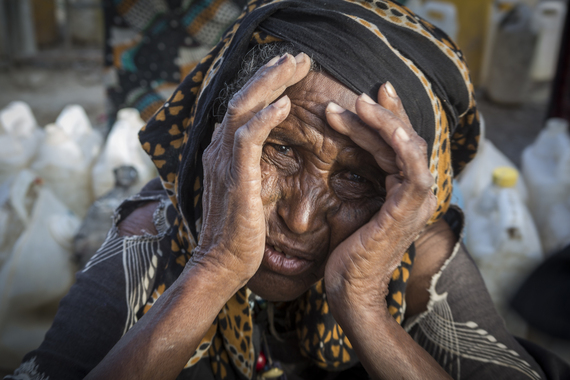 Our assumptions and values tend to lay easily on our skin, until they get scratched and fester with the thorny exposure to a new perspective, and so I find it jarring how fundamental my misconceptions are. What is home? How do we value "things"? How do I decide which lives to bring into focus, and whose stories to honor? RefugePoint and the UNHCR are unequivocal in their responsibility- to protect the basic human rights of the most vulnerable in our world to food, to water, and to shelter; to a "home", however we care to define it. What is our responsibility for these desperate people?
My camera is cradled in my lap, and I'm looking, listening, for these answers sitting on the floor of this tent/house, in a world where I otherwise don't belong. A baby rocks in a hammock inches off the ground, bathing in the same cool air on this hot, hot day, and a goat pokes his head under an open wall- flap into the cool peace of the home, until a 4 year old bats him on the nose, clearly aware of where her responsibilities lie. It seems so obvious in this community, in the shelter of this home, that we are all put on this earth to take care of each other.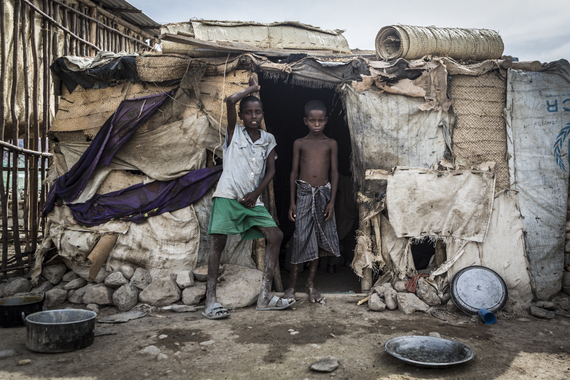 RefugePoint provides lasting solutions for the world's most vulnerable refugees. They identify and protect refugees who have fallen through the cracks of humanitarian assistance and have no other options for survival, in particular women, children, and urban refugees. 

Nancy Farese is a social documentary photographer, Founder of CatchLight.io (formerly PhotoPhilanthropy.org) and is currently a student at The Harvard Kennedy School of Government.
Calling all HuffPost superfans!
Sign up for membership to become a founding member and help shape HuffPost's next chapter