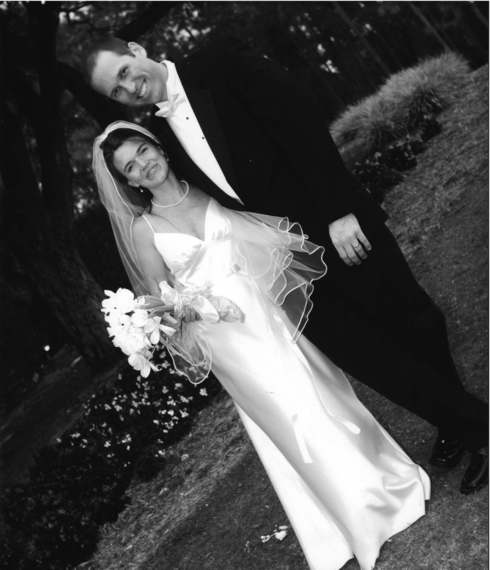 It was a breezy, warm Florida afternoon when we recited our vows. My hair fell into unkempt bundles grazing over my eyelids. Everything happened fast; the music, the swaying of palms above, my wind-blown walk down the aisle, the muted preacher's words--the details blurred like a watercolor, painted quickly, then washed to a light haze. The hot pink heart cushion that held my ring was blown from the hands of my fiancé's niece who tiptoed down the aisle. Everyone laughed. I forget how the sparkly band made it to my waiting finger, but somehow it landed. A football, tossed from the hands of my bored nephew, sailed over the tiny group of family spectators. They watched us dutifully. Nothing happened as planned.
Looking back, it seems that our wedding was an orchestrated preview of how my life with my husband Lynn would become. The ceremony was weighted to the ground by our complete devotion to one another, yet whirled about by unexpected, uncontrollable circumstances. Life happened; and family stood by, helplessly watching from the sidelines.
Our first boy was born over a year after we took our vows, and his arrival seemed heavenly. But three weeks after, at a routine visit to the pediatrician, we learned that he had a life threatening congenital heart defect requiring immediate open-heart surgery.
We spent weeks in the hospital together, sleeping on floors, in cots, wherever we could scrunch our achy bodies. Strangely, on those floors, our love grew. I'd just had a C-section, and we were both new parents, but our learning curve steepened with facts about heart and lung machines, surgical swelling, pulse ox meters, and EKGs. The demands of healing our baby transformed our definition of love, suffering, and marriage.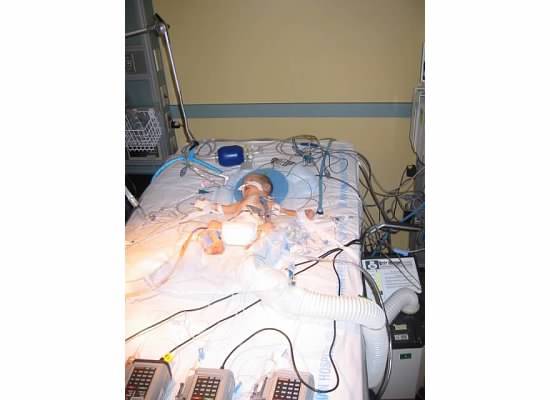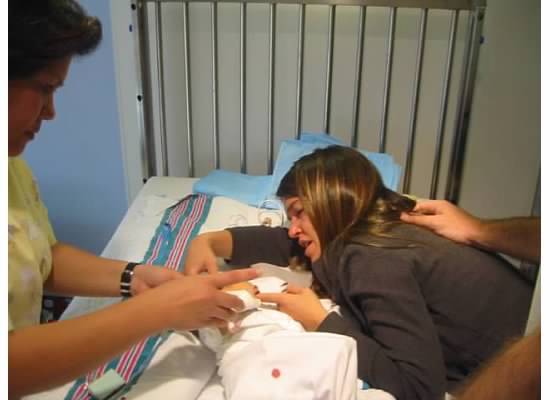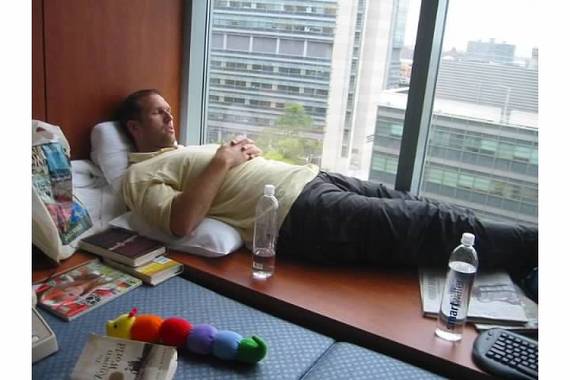 Next our son developed an arrhythmia requiring more hospitalization, and thereafter has continued to reveal health challenges affecting his mental, academic, and social wellbeing. His deficits have precipitated tantrums, defiance, educational challenges, and isolation impacting our two younger children's lives as well. Travel, socializing, and participating in activities that we once assumed would be part of our family's future have often felt impossible. In fact, as I write this, our now 10-year-old son is suffering from a failed educational program that has caused severe depression to engulf him. And we are suffering along with him.
The good news? Pain has bonded us. Through suffering, Lynn and I have discovered our strengths and weaknesses as though we've been training together for a lifelong ironman-- we've found more ways to support each other, and exercised new muscles to strengthen our love. Here's some of what we've learned:
Hard times have provided shadows for blessings to alight.
I remember when our PreK boy trotted all the way across his school campus in a Chinese parade, adorned in red. The gongs likely hurt his ears, children's bodies felt chaotic, the visual stimulation was overwhelming, yet that day he marched in line without falling apart. I quietly wept and laughed as I snapped photos of his proud grin, later sharing them with Lynn. What joy our boy delivered us that day. Together we've been able to celebrate the enormity of his (big) little accomplishments.
Admitting to our own emotional crap has united us.
We've emailed and texted daily, and jabbered nightly over joy and frustration with our kids, with each other, with illness, and with our army of providers and teachers. Sometimes I've struggled more with our son's latest setback, so I've needed extra compassion. Other times Lynn's been frustrated with our son's progress, so he's needed to vent, without judgment. Talking about it ALL has kept us close.
Prioritizing our relationship has made "us" feel important.
With so much drama, it quickly became clear that we'd need to set aside time for each other; so we started dating weekly. There've been hundreds of excuses not to schedule evenings away from home, including: (not) trusting babysitters with an ill child, financial constraints, busy schedules, and exhaustion. But we've maintained our weekly dating tradition throughout our almost twelve years of marriage, giving ourselves space to pay careful attention to one another.
Faith has grounded us.
During the hardest times, it's been obvious that we aren't doing life alone. Somebody (much bigger than the two of us) has given us the ability to keep growing together, and me the clarity to write ideas in relatively legible format. We've journeyed into dark stuff and stretched over cliffs we couldn't believe we could climb. We've cried "HELP" to sky when no teacher or therapist was bringing it. We've fallen to our knees in isolation, disappointment, to avoid flying objects, and recently to pray for our heap of a sad son. We've become more passionate about others who are marginalized.
We've advocated for our child together.
Thank God I'm not doing this solo. We've actively studied and questioned (and in my case written about) established ideas about medicine, treatment protocols, education, mental health, and stigmas. Sometimes we've disagreed about how to solve problems; so we've become better listeners, recognizing our unique strengths and common goals. We've attended therapy and educational meetings together as often as possible, always supporting each other.
Respect and Forgiveness have reigned.
I've become impatient, teary or forgetful at the worst times. Lynn has driven to work so tired that he's almost fallen asleep behind the wheel. We've screwed up daily, as parents, as spouses, and as sometimes-darned-stupid people. But we've found opportunities to laugh at ourselves and to ward off the (ever chasing) parental guilt and doubt. We've forgiven each other, and moved on.
Ultimately, we've ditched the ridiculous picture of the two of us walking down the aisle of marriage and family, my hair pulled tight, the ring resting perfectly on the pillow. The obstacles have appeared along our road for a reason-- they've been the underpinning of a real love, a true family. I've wandered along our stormy route with a partner willing to help me slay the bad stuff while lifting high the good.
And maybe someday we'll glance down to find that we aren't trekking anymore -- we'll be resting in the peace of an adventure well traveled; and, God willing, our adult children will be running ahead joyfully.