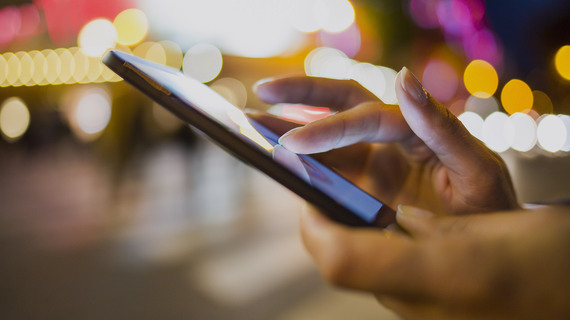 Let's talk Snapchat. You know, the app every marketer loves to talk about but few actually use. The one that has pulled a few levers on the hype machine with great success and is mentioned in almost every marketing/advertising article these days.

With all of the hype, I think there is good reason to be excited. While its limited reporting functionality and overall ability to provide meaningful measurement makes it tough for marketers, let's be honest -- it's fun and effective.

Whether Snapchat proves to be a passing fad or not, their central tenets of "disappearing" content and "stories" has shaken up the POV of the marketing world and marketers should take notice. (Instagram did!)

At our agency, Situation Interactive, I've been keeping a close eye on campaigns that my team has been producing with our clients to capture the attention of consumers through Snapchat.
A fantastic example of a brand leveraging this platform in a creative way is Bravo's recent campaign, The Jersey Housewives Nation campaign, which promoted the highly anticipated Season 7 premiere of The Real Housewives of New Jersey (RHONJ). They simultaneously released over seventy unique Snapchat geofilters all over the nation. Bravo branded and timed the release of the filters to hit specific, popular July 4 weekend destinations across the country - landmarks, monuments, fireworks displays, baseball stadiums, etc. Each filter was released for a limited period of time, which was determined by location, activity, and budget. The investment in this super-customized creative paid off with millions of organic impressions and fantastic press.

The campaign worked because it inserted one of the countries most popular television brands into the communities that love the brand most. According to Adam Zeller, VP of Social Media for Bravo and Oxygen at NBCUniversal, "The summer holiday weekend provided us with the perfect opportunity to celebrate with our RHONJ fans while generating awareness for the show. Knowing our brand is a part of their social conversation is priceless for us."

When asked how the future of Snapchat will play out with the brand, Zeller added, "Ultimately our fans will be the ones that make that decision - as we go where our fans are. Bravo and RHONJ fans are among the most digitally savvy, so we see this as only the beginning of many more social explorations on Snapchat."
But for brands, "firsts" on Snapchat can mean different things. Look at NHL hockey team, the New Jersey Devils. A major moment for any professional sports team is the jersey number announcement for a new player. Just this month, rather than take to the traditional outlets to announce new player Taylor Hall's jersey number, the team took to Snapchat - something that no other sports team has done. To help tease the announcement, they gave fans a heads up across their social channels that Hall's number would be revealed exclusively on Snapchat inside the Prudential Center (the Devils' home) and that by tuning in, you'd have a chance to win the first jersey signed by Hall. Once the announcement went live on Snapchat, it was released across all of the traditional channels - a low risk, high reward option for a brand ready to ease into a new platform.

"Our New Jersey Devils fans are among the most passionate and engaged digital and social media consumers you will find in sports," according to Daniel Cherry, Chief Marketing and Innovation Officer of the New Jersey Devils. "They absolutely love Jersey's team and we love them."

"With such engaged fans, it is our responsibility to provide Devils fans with quality, exclusive content whenever and wherever they are," added Cherry. "Snapchat provides the Club with yet another fun and engaging channel to Spread the Red."

When asked how the future of Snapchat will play out with the brand, Cherry added, "While Snapchat may be the media channel du jour, we are in no way beholden to a platform or method of engagement. We are solely focused on meeting our fans wherever they are in more compelling and engaging ways that make them smile, cheer, and hopefully become Devils Members for life."

Both of these campaigns launched in July. And as I'm writing this article, the calendar now reads August. Fad or no fad, "snap" to it!
Calling all HuffPost superfans!
Sign up for membership to become a founding member and help shape HuffPost's next chapter