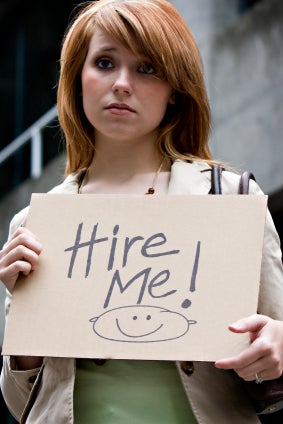 If you believe what you hear, we are currently in a war for talent. Recruiters are battered daily from hiring managers that want the revenue-impacting roles filled within days of posting. On the other side, however, job seekers complain about lack of follow through and disappointing, disingenuous interviews. Whether it's the highly skilled executive or a bench of workers who can manage project surge, there is an increasing pool of talent just outside of the traditional job seeker.
Fringe workers make up a growing number of our country's workers and are largely underutilized or underemployed. These workers are people who have, until now, been considered high risk and low value because they are parents spending more time with their children, older persons not able or ready to retire yet, formerly incarcerated adults and youth former military servicemen and women, recovering drug and alcohol addicts, or medically disadvantaged workers. Now, however, we are seeing a renewed interest in helping to put the fringe workforce back to good use.
The New York Times article Why U.S. Women are Leaving Jobs Behind tell us that, for the first time since the 1970's, more women are choosing to not re-enter the traditional job market after becoming parents because of the U.S. lack of family-friendly employment practices. While the number of U.S. women returning to work after starting a family continues to decline, some companies see an opportunity to fill roles by tapping in to this often undervalued population of workers. Organizations such as Apres Group recognize the benefit of matching companies with moms eager to keep their skill sets sharp and remain employed. They have taken cues from countries like the United Kingdom which has a much higher job re-entry rate after parenthood or medical leave within the same role experience and pay than the U.S.
"One antidote to the juggle comes in the form of what's known as the "fluid workplace." In this scenario, gone are the days when one is expected to clock in and stay chained to their desk Monday through Friday from 9 to 5, or where a sick child means no work for the day. Instead, work is done on flexible and remote schedules and life circumstances are accommodated." Millennials are anticipated to push for these arrangements even more as they continue to value travel and experiences outside of work as part of their career plans.
In recent news, Paul R. LePage, the conservative Maine governor, reacted to the state's labor shortage by commuting the sentence of 17 male prisoners and is expected to commute the sentences of some female prisoners as well. The released prisoners were not serving time for violent crimes, drug trafficking or domestic violence and are required to find jobs or job training as a condition of their release. This surprising action of Governor LePage has drawn praise from the American Civil Liberties Union and others who see the long-lasting positive impact this can have on the tourist industry of Maine, the surrounding community and its families.
When we can get non-violent inmates out of prison and back to work, taxpayers save money, families are repaired, and jobs are filled. The same is true for recovering addicts and alcoholics and today, the support supplied by non-profit agencies to employers willing to employ these workers materially reduces the risk of the past. Many city employment agencies ensure the success of their worker placements by providing pre-employment training and counseling services as well as employer support and financial incentives along the way.
Aside from the obvious benefits to reduce the burden of social assistance programs, employing fringe workers makes good business sense. Today, more than ever, employers are looking for ways to focus their labor investment. Agile workplaces are cropping up everywhere, not just in technology, as a way to respond to surging demand and talent needs. Project work, remote contractors or employees, and flexible schedules are just some of the ways companies are making their roles more attractive to job seekers.
By giving workers a way to contribute in meaningful ways, we may turn the tide to re-engage laborers. It's no secret that jobs provide much more than paychecks to most people. The most courageous leaders are the ones who find creative solutions that benefit groups at the same time they achieve corporate goals. What better way to solve the labor crises than providing hope to a workforce made up of people formerly on the fringe?
About the author: As Founder and Principal of Total People Management, Tiffany consults with leaders to proactively succeed with their People strategies. She believes that today is a great time to influence the rebellious future of work and, to that end, is the Chief Disrupter for #DisruptHR San Diego. Follow her on Twitter @RTifanyDavid.
Popular in the Community