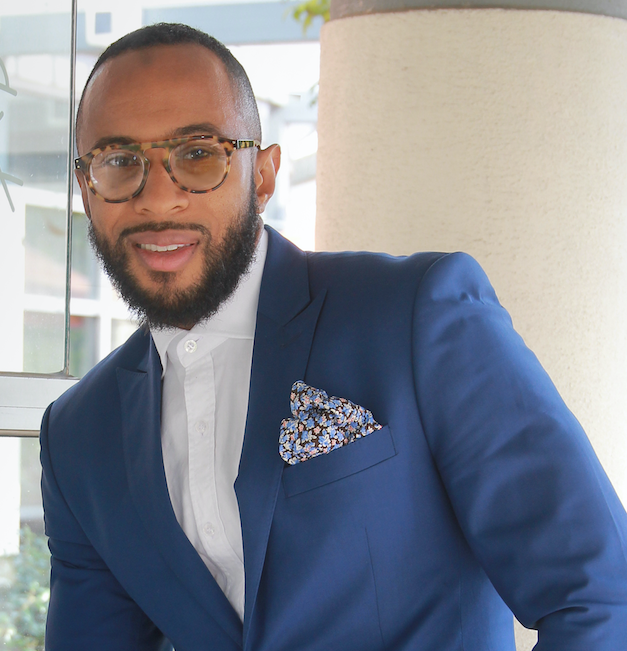 A digital marketer is only as good as the knowledge they learn through on-going practice.
As an avid follower for entrepreneurs like Gary Vaynerchuk and Brendon Burchard, I have become clear that a few months of being out of touch with the world on social media can be the difference between success and failure in any line of work. Discovering balance with a busy personal and professional life, along with consistent engagement with tools on the internet, and creating a viable web-based business over the last decade, leads us to my incredible North Carolina Central University classmate Brian Cliette.
Brian's story is a journey of digital growth through education, discovering the equation to executing strategies to improve and convert sales and profits on the internet. Brian's vision includes building a collaborative, knowledge-based internet where anyone can succeed and thrive with a willingness to learn and grow.
True digital growth means intense study and constant practice, the willingness to try and fail, try and fail, then do it all over again. It's an arena of high highs and low lows, but mostly – it's one of dedicated perseverance, commitment to experimentation and life long learning.
Brian is a true Millennial entrepreneur, leveraging his natural skills, interests and passion to create a sustainable business using the vast, still uncharted world wide web. Brian has explored over 50 countries gaining a global perspective of the internet and its many varied audiences and opportunities for maximum impact.
Using the exchange of knowledge, as a way to connect and share with people, Brian implemented business lessons he learned working, creating and studying abroad to finance self-publishing initiatives. Brian discovered that the quest for knowledge is the master connector.
According to MarketsInsider, the e-learning industry is set to become a $200 billion dollar industry by 2024. There is no doubt that education-first digital marketers like Brian, will lead the way in this new economy of knowledge exchange.
To date, Brian has achieved enormous success in content creation and digital marketing, with 700 eBooks published, 200 print books in circulation and over 9 million downloads on Amazon! Beyond that he created 31 private Udemy e-courses, serving over 47,333 students and participants.
What makes Brian's story unique is not just his success as a self-published author, but his mastery of trading in the internet's greatest currency: knowledge.
Brian's formula for digital growth is based on the authentic need for valuable content, efficient marketing and a true understanding online development.
Step 1: acquire specialist knowledge, available in specific areas online. Write and publish books, e-books or e-courses – provide information that is not available in free search results.
Step 2: is a re-calibration of all learned knowledge required (life long learning) – and this is then reinvested in the content product and marketing practice - so that it is current, relevant and has significant impact.
Step 3: is the execution of sale, working through every avenue to learn what works and what doesn't with your product in the online space. A lot of testing and experimentation happens here, but you also create a solid baseline for replication for the future.
As the internet evolves, digital marketers will need an equation like this to make sure practices remain fresh, and their products continue to sell in the virtual space. For Brian, every sale is an opportunity to learn, teach and grow.
Calling all HuffPost superfans!
Sign up for membership to become a founding member and help shape HuffPost's next chapter
This post was published on the now-closed HuffPost Contributor platform. Contributors control their own work and posted freely to our site. If you need to flag this entry as abusive,
send us an email
.