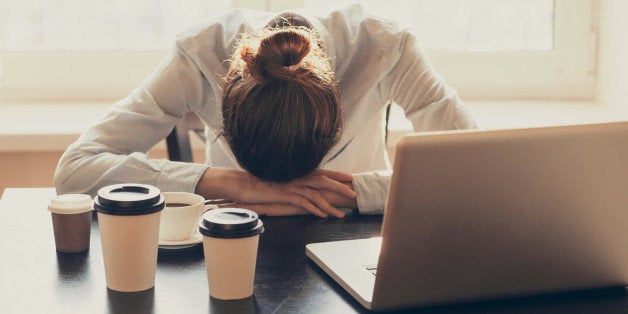 There are VERY few times that I can recall and honestly say, "that was a horrible week". I have always tried to remain a positive person, keep my head up, and not really pay attention to the bad times, however, that is a lot more difficult when they hit you all at once.
I am not going to get into detail about what has been going on because let's face it, no one wants to read about someone else's problems when they have their own. The reason I guess I'm writing this is because even though it's been a challenging few weeks, I've learned a lot of valuable lessons through this time and it's changed me for the better.
I am a total Type A personality, no doubt about it. I like to control everything, sometimes some things that I have no chance of controlling. I like to plan out my days from 7am until 10pm and follow the schedule hour by hour. I plan out everything. My outfit, my days, my meals, I wasn't kidding when I said everything. That being said, it's tough when things go wrong for anyone, forget it if you're a Type A personality. Throughout these last few weeks I've learned it's not realistic to control everything and I am slowly starting to accept that(even though I don't want to).
Being a positive person, I am trying to keep that attitude throughout everything, helping me find the best, even during the bad times.
Here are some tips that I have learned:
1. Accept the bad times:
The quote, "Bad days make you appreciate the good days more" is so true. If all we ever have is good days, we'll get used to it and start taking advantage of them. They will no longer be meaningful. I have started reflecting at the end of my days and I really think that it helps. Even on my worst days, I am trying to think about at least one good thing I am still grateful for. Trust me, when you think of all the amazing things you have in life, your day will no longer seem so bad.
2. Keep moving forward:
There is no point to sit and dwell on what's going on. So what, you had a bad day, you'll have to get over it because there are going to be plenty more, sorry. Do what you have to do to leave that bad day behind and start your new day. Everybody has bad days, it's how we deal with them that makes us the type of person we are.
3. Realize that each day is a fresh start:
The best part of this life is that you can start over everyday. I love going to bed at the end of a long day, knowing that I get to wake up with a brand new day and tackle it. You can leave that negative energy behind; you don't have to take it with you. Doesn't that alone make you feel better?
Even just those three tips will make a difference, I promise. There is so much good in this world -- don't let the bad days take over that. So, tone down your controlling mind, refuse to let the bad times define you, get up, drink your coffee, and tackle your day (good or bad).
Support HuffPost
A No-B.S. Guide To Life
Related
Popular in the Community