Finding love after 50 is a gift of chance. Finding "The One" for the first time after 50 is kind of like finding Sea Glass in your favorite color blue that has washed to shore and landed at your feet. It is your choice to pick it up or not. Life on life's terms is not always with a neat and tidy happy ending. Think "Romeo and Juliet," "Love Letters," "Same Time Next Year," and "Gone With the Wind." Who didn't want to slap Scarlett O'Hara across her face and say, "Snap out of it!" Ashley loves Melanie, not you.
"The One" in my life and I will be celebrating our 25th Valentine's Day this year. We have only missed one Valentine's Day over the past 26 years. Tom will be 82 this year in March and I will be 75 come December 2016. We met when Tom was 55 and I was 48. Tom had always been athletic and strong. He raced vintage Porsches. He also raised six children with two wives and maintained a successful business in Hollywood for many years before moving to Mariposa, California.
However, this year the ravages of advanced Parkinson''s have robbed Tom of his ability to walk without assistance of mobility devices or a wheelchair. His eldest daughter is his caregiver and lives with Tom in his lovely cabin near Yosemite National Park. I live in Silvercrest Senior Residence in Santa Monica, California. It is a 12-hour trip by bus and train for me to visit Tom. Our Valentine's Day this year is still on the drawing board. Tom will be making plans for us as he has done in the past. Always special and romantic, with flowers, Sees nuts and chews candy, and surprise dainties (use your imagination).
How did we meet and what is our story?
Kinda like Shel Silverstein's book, "The Missing Piece," where this little ball-like head with a missing piece rolls along trying to find its missing piece. Both Tom and I were each looking for our missing piece after two very painful divorces.
Tom is President and CEO of Advertising Designers, an award-winning graphic design business, in Hollywood. I was an advertising executive with a major television network, American Broadcasting Company, now Disney.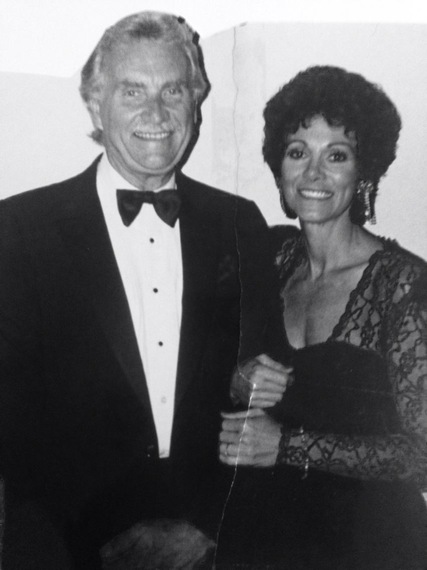 We met through a dating service called Great Expectations. It was an amazing service for working people. Whereby each member would be interviewed on videotape about his/her likes and dislikes and a brief bio and what they were looking for. A profile would be filled out and given an ID number for each person and collected in these huge books by sequential number. After thumbing through the books, you jot down the prospective profile number and pull their video to see if it might be a possible match and so on.
I had met someone and was going to "settle" and had agreed to be exclusive, put my profile on hold, making me temporarily unavailable for matches. Meanwhile, Tom saw my profile and put in a request to be matched. She is not available, he was told. Tom protested his right to be matched and fought for me and won. How romantic is that?
Our first date was at La Nicola, a small, intimate restaurant in Silverlake. I was early and seated when I heard this wonderful voice from behind me say, "Hi Toni, I am Tom," and this gorgeous man standing in front of me handed me a single rose. It was a three-hour lunch and we closed the place. Valet delivered our cars. Tom tipped for both cars (also romantic) and we drove off in separate directions. Tom in his Porsche 911 and me in my RX7 Mazda. I missed him already.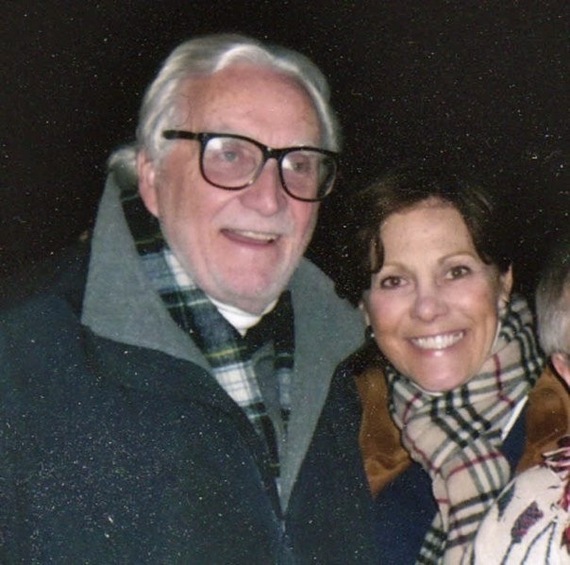 You may ask why is it we did not marry? We spoke of marriage several times. We lived together off and on. I don't know any specific issue. Was it the distance? Was it family interferences? Finances? I do not know the answers. It is all a blur in my memory now.
I last visited Tom the first week in December 2015. We celebrated our birthdays together. Now, I look forward to spending our 26th Valentine's Day together, staring into Tom's baby blues, deeply set in that handsome face, draped with his beautiful smile and love in his eyes for me ... in the moment. Our first kiss again.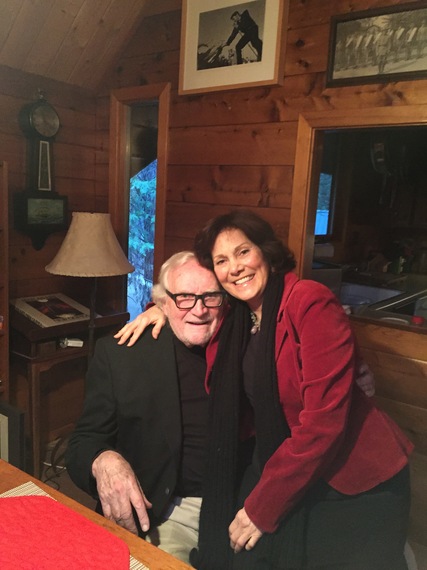 We were in love with each other. I had found "The One" for the first time. And the memories Tom and I shared as a couple, together, over the years, are frozen in time and keep my love warm to this day. It has been a magical ride.
PHOTO GALLERY
How To Tell Your Adult Kids You're Dating Again
Calling all HuffPost superfans!
Sign up for membership to become a founding member and help shape HuffPost's next chapter