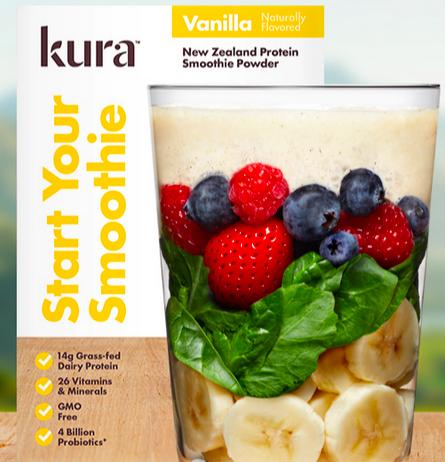 Amongst health fanatics, protein is always the nutrient of interest. Eating healthy requires effort and maintaining an adequate protein-to-carbohydrate ratio is one way to achieve a proper diet. Sometimes, however, it's hard to take the time to put together the right foods to achieve the recommended daily allowance of protein. That's where protein powder comes into play.
Protein powder was traditionally only available in whey, soy and casein, but can now be found in additional forms such as hemp, rice and even pea. Most of the powders you will find contain whey protein, which is a complete protein. Protein powder seems to have grown in popularity as the competing demands on Americans' time has increased-because food preparation is time consuming, and with the average work-week now clocking in at 50+ hours, eating healthy has become an obstacle.
When To Consider A Protein Powder
You should seriously consider adding a protein powder to your diet if you fall into any of the following categories:
Vegans -- Due to the lifestyle, many common protein sources are eliminated from the diet including meat, dairy and eggs.
Ultra-athletes -- Due to the frequency and intensity of workouts, additional protein is required to supplement the muscle growth.
Increased workout training -- When training for a goal, e.g., a marathon, half-marathon, obstacle challenge, etc., your body will require additional protein.
Injury recovery -- When muscles are rebuilding or repairing, additional protein is required for healing.
Pregnancy -- The daily requirement of protein is .8g/kg of body weight. For a 140lb women, that's approximately 51g of protein. During pregnancy, you need 71g of protein, which is about 2-3 servings of protein daily. *Many women have experienced aversions to meat during their pregnancy
What To Consider When Picking A Powder
•Non-GMO
•No added sugar
•Grass-fed dairy
•No rBST
•No artificial sweeteners, flavors or colors
•No high fructose corn syrup
•Rich in Potassium
Be sure to read the ingredients for brands such as GNC, EAS, and Muscle Milk, as the ingredient lists are lengthy and include some of the items that you may want to avoid.
Brands such as KURA Nutrition and Teras Whey offer a nutritiously blended protein powder that adheres to the considerations noted above. As a bonus, KURA also offers individual sachets of protein powder to fit your on-the-go lifestyle. While protein powder is an excellent way to obtain nutrients, achieving a well balanced diet is certainly the priority.