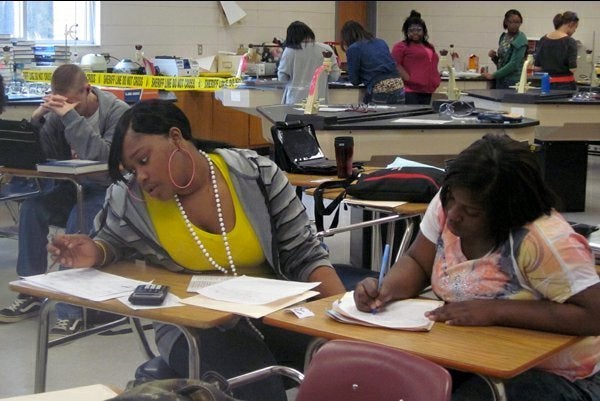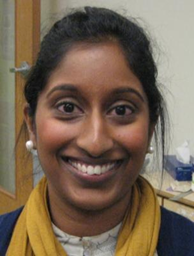 During the first week of May, Portia, a ninth grade student of mine, stepped on stage to deliver a speech in front of 100 students, teachers, and investors from Virginia, Maryland, and Washington, D.C. Portia was one of 12 students selected out of 600 applicants to be a One World Education Student Ambassador for a local, cultural, or global issue that was important to her. I listened with pride as she spoke, realizing that most people in attendance were unaware of the journey Portia (and I) took to get to this moment.
At the beginning of the school year, my colleagues and I discussed the notion that "every teacher is a literacy teacher." Reading and writing skills should not be the responsibility of English teachers alone, but of all teachers. I teach biology, so coaching my students in writing isn't exactly in my comfort zone. But among my ninth grade students, writing and research skills were weak. As teachers, we often ask our students to step outside their comfort zones. Sometimes teachers need to do that too.
Earlier this year, One World Education, a non-profit organization working to improve youth literacy, approached me to help create the science curriculum for the 2012 Student Ambassadors. The organization sponsors an annual student essay contest, and engages a committee of teachers who create an interdisciplinary curriculum around the winning essays that correlate with DC Standards and Common Core Standards. My colleague and I decided to encourage our students to enter the Student Ambassador essay contest.
When Portia, an introverted student who rarely speaks out in class, was introduced to the idea of writing about a local, cultural, or global issue that she is passionate about, she knew immediately that she wanted to write about high school dropout rates. Ninth grade is one of the toughest years for students because of the increased course load and responsibility -- not to mention that they are entering a new school environment and social atmosphere. Students who have a difficult time getting acclimated to these changes often consider dropping out. Portia certainly had. Fortunately, she pushed through these struggles. But because Portia had considered dropping out and had heard similar concerns from her peers, she felt that she had advice to offer students at our school and around Virginia, Maryland, and Washington, DC. She wrote:
What I have noticed from loved ones and the people around me is that those who feel like they have an option to attend or not will drop out. Those who feel overwhelmed and stressed will drop out. Teens that become pregnant with no support from the father of the child or family will drop out. I care about this major issue of high school dropouts because my generation is the future. I believe that our futures are bright and have a lot of potential but the only way to prove this to the world is for us to improve the dropout rate.
Because Portia's passion for the topic was very apparent, she and I spent more time structuring how she was going to convey her main point. We discussed why both research and personal experience were important in her essay, how to incorporate both cohesively, and how to find reliable sources that will support her opinion. As a science teacher, editing and reviewing papers is not my strength. I didn't want this to stop my students from doing well, so it also pushed me to have more discussions with my English teacher colleagues on how to do this effectively.
After writing and reviewing several drafts, Portia took the brave step of sharing her work. She was rewarded a couple of weeks later when she was selected as a Student Ambassador. Portia was thrilled to know that people were truly interested in what she had to say.
This experience has been rewarding and enlightening for both Portia and me. Portia, at 14 years old, has now published her own essay about a personally significant issue and is learning to speak publicly about it. I also grew in unexpected ways. As a science teacher, I learned a great deal by putting on my writing teacher hat. I also learned how important it is for students to see how all content can relate on an interdisciplinary level. Writing activities can become science lessons, and students' observations of the world around them can become great topics for research.
It's important for teachers to look outside our own curricular comfort zones in order to provide unique learning opportunities to students. I gained not only insight into the lives of my students, but also valuable supplements to my curriculum, and overwhelming pride in my students. I can see many of these essays turned into science, math, and history lessons. Next year, as a member of the curriculum development team for One World Education, I plan to incorporate some of these essays, especially Portia's on high school dropout rates, into science lessons, and look forward to sharing the curriculum with fellow teachers.
Prathima Kathiresan teaches biology at McKinley Technology High School in Washington, D.C. She is a Teach Plus Teaching Policy Fellow.
Related
Popular in the Community