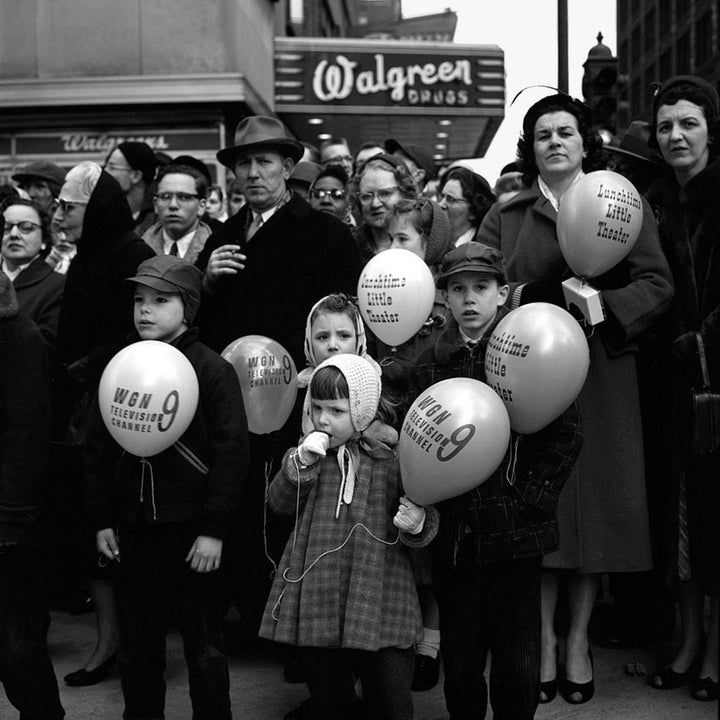 When young Chicago resident John Maloof stumbled upon a collection of obscure street photographs in 2007, he had no idea he was about to become a part of one of the biggest art discoveries in the 21st century. It was only after purchasing the contents of an abandoned storage unit for less than $400 that he realized he'd found over 100,000 negatives and 700 undeveloped rolls of film taken by one of America's most talented and unknown artists -- Vivian Maier.
The startling discovery is the subject of a new documentary titled "Finding Vivian Maier," directed and produced by Maloof and "Bowling for Columbine" filmmaker Charlie Siskel. The film chronicles the posthumous fame of Ms. Maier, a photographer and part-time nanny who spent 40 years capturing the towering monuments and varied faces of Chicago's street life.
Beginning with the moment Maloof found Maier's works, the film works its way through a modern day mystery, shadowing the filmmakers as they attempt to hunt down the story behind Ms. Maier's treasure trove. Speaking with old neighbors, children she cared for as a nanny, and speculative members of her Chicago community, Maloof carefully teases out a fascinating portrait of an intensely private woman. Most of Maier's friends and acquaintances had no idea she was working in photography at all, and remain suspicious of a person who once proclaimed that she was "sort of a spy."
Watch the trailer for "Finding Vivian Maier" above and scroll down for a preview of her work, courtesy of Mr. Maloof's archives, in the slideshow below.
PHOTO GALLERY
Vivian Maier
For more on the artist, check out images from the Jeffrey Goldstein Collection, a series of Maier's photographs that was shown at Thomas Masters Gallery last year. What do you think of the unknown artist's rise to posthumous fame?
PHOTO GALLERY
Vivian Maier "Out Of The Shadows"
REAL LIFE. REAL NEWS. REAL VOICES.
Help us tell more of the stories that matter from voices that too often remain unheard.
BEFORE YOU GO