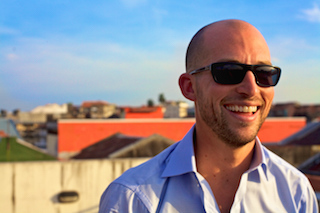 Matt in Panama, where he has lived since 2006.
Matt is dedicated to helping independent vacation rental owners increase their business. Through the company he founded VRMB.com, he has seen great success with customers and makes waves in the online marketing world. It's the world's top vacation rental marketing blog and it's easy to see why: Matt is full of energy and drive, and he has a talent for simplifying ideas into a succinct and effective sales pitch. A writer, Matt is a regular columnist and is one of the founders of the Esperanza Social Venture Club, an intervention program that works to transition gang members to world of entrepreneurship in the growing economy of Panama.
But what interests me the most about Matt's story is his niche. The dictionary definition of niche is simple: a distinct segment of the market. Examples of niche markets you may not be aware of include foodies or even young aunts with disposable income. But the niche is somewhat elusive but integral part of defining your customer as an entrepreneur as well as finding your sweet spot.
The right niche in many cases is the difference between a breakout product and a long-forgotten failure. A new product or service going to market cannot be everything for every person--no, not everyone is your potential customer or client. Instead, an entrepreneur must determine the profile that will not only need and love what you are offering, but be willing to pay for it. And finding that profile is not always so easy.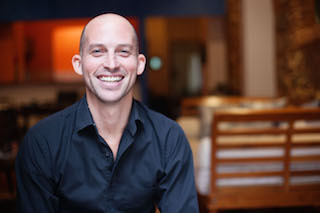 Steve Mariotti: When did you first think of yourself as an entrepreneur?
Matt Landau: I don't think I would have articulated it as entrepreneurship the time, but in middle school I used to buy loose candy from the local stationary store Hinkson's and then sell it to students at the end of the school day. I'd buy premium bubble gum for like twenty cents and sell it for one dollar. I remember coming home with a backpack full of crumpled-up dollar bills thinking, That was really easy!

I like to look at certain traits in both my parents that paved way for my success. My dad is as gregarious an old-world businessman that ever existed: his empathy for those with less and his ability to intimately connect with people of the most diverse of backgrounds is a daily inspiration whether I am conscious of it or not. Quite differently, my mom is an academic with this pit-bull-like need to gather complex information, make it simple, and unlock people's' true potential. I admire plenty of business leaders and mentors alike. But it's my parents' DNA that encourages me when I wake up each morning and when I go to sleep at night.
SM: How did you get the idea to start VRMB?
ML: The evolution of vacation rentals (Airbnb, HomeAway, VRBO...etc.) is changing the way people travel before our very eyes. And because it's such a new niche, there was an insufficient amount of information online: information to help vacation rental hosts make more educated and profitable business decisions. I got the idea to start VRMB when I realized all the insight I had learned the hard way.
SM: How did you find your niche in vacation rental owners?
ML: Vacation rental owners tend to fall into the industry by accident. Whether trying to cover a mortgage, make some money on the side, or explore a new business they've always dreamed about, they are rarely seasoned business folks and rarely have much experience in the marketing side of things. Considering their passion (and the sheer beauty of many of their properties), I figured helping them step up their game was an obvious role for me to play.
SM: What was your greatest success and what do you think made it possible?
ML: One of my greatest successes came in the form of a neighborhood map. Perhaps the most dangerous area of my neighborhood in Panama was controlled by a gang called Ciudad de Dios. And when no one was looking, the gang would drag tourists into alleyways or empty buildings and steal their cameras, wallets, and anything else of value. I can't tell you how many guests of mine were unfortunate enough to go through this experience.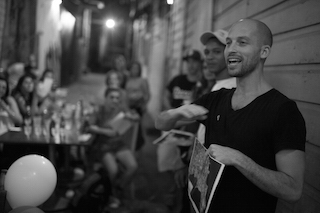 The Esperanza Social Venture Club
So when Esperanza [the organization Matt helped to found, which works to get gang-members off local streets and into entrepreneurship by providing training, loans, and mentorship. Read more here] intervened with the Ciudad de Dios boys in 2013, the graduation was in itself a success. But these particular graduates took things a step further and launched their own tour company, offering walking tours through the former off-limits or "red zone." Fast-forward a year later when their tour company began receiving international acclaim, we received a map from the police showing the complete elimination of crime in the area. Literally, 15 months and not one reported crime in what used to be the worst blocks in town. What made this possible was belief that we could break a paradigm that many governments of the world are spending billions of dollars trying to figure out. And we all win, when we take part in the transformation of our community.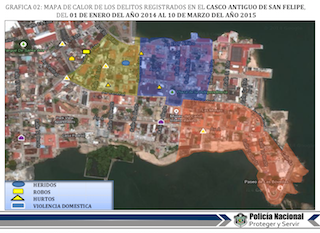 SM: What was your biggest failure and what did you learn from it?
ML: I feel like I fail a little bit every day. And I try to learn from each of those failures so that I never really put myself in the position to fail big.
But if I had to point at something specific, in 2006 I built the first online travel and investment blog in the Republic of Panama. It was growing rapidly and two years later I took on an investor who gambled on the business's future. I soon thereafter lost my passion for the project and eventually let it sort of fizzle out. I definitely failed. But the world didn't end...I got to keep playing.
SM: What are the biggest challenges someone starting a business faces today?
ML: Today the cost of starting a business is lower than it has ever been before in history. So the challenge is certainly not financial. Instead, the biggest challenge is actually getting your hands dirty and failing. And then picking yourself up and getting restarted and failing again. And doing that over and over again, and learning from each failure, until something that you're good at and something that you love actually sticks. Our generation is filled with opportunity but it's less and less given to anyone. You kinda have to go out and take it.
SM: Finally, what tips do you have for aspiring entrepreneurs?
ML: First, do more with less: Your ability to stay lean these days is key to adapting and pivoting in necessary directions. The more resources you have at your disposal, the less creative you'll be. Don't wait for cash or contacts to get started.

2. Make giving back part of your monthly routine: It's not taught in school, but giving back should be as routine as paying your electricity and staying in shape. Set aside work time every week to give back to the community that supports you and treat it as seriously as you do your business: do not skimp, do not cut corners.

3. Blog: Your brilliant idea is only as good as your ability to communicate it to others. And communicating ideas is a skill: it takes practice. So get into a habit of blogging (even if the only one reading it is your mother) on a regular basis.

4. Find a mentor: seek out individuals living your dream life and offer to assist them free of charge in exchange for the education. Successful people get lots of requests for favors, so generosity catches them off guard. Do a good job and you'll build up your street cred fast.
Popular in the Community