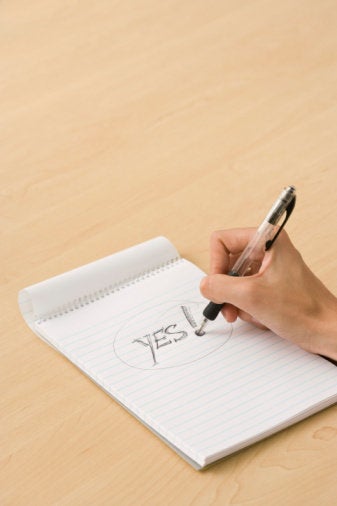 Last week, friends keen on the traditional English sherry trifle came to dinner. For ages I had been promising to give them another version: The Guinness Trifle. If you have ever been to Ireland, it is likely that you have enjoyed a glass of Guinness, a dark stout beer, in any local pub there. The Guinness Trifle came about when a friend and I created "The Guinness International Cookery Book," 200 recipes from around the world, each incorporating Guinness. The Trifle is a favourite that has lasted with me.
Among other flavours, we discovered that Guinness and chocolate go very well together. So in place of the regular sponge (or pound) cake, I used chocolate cake. Instead of sherry, I soaked the cake in Guinness. Usually I mixed pieces of the cake with cherries but peaches are now in season, and they work just as well. Put in a glass bowl, pour over Birds English Custard (or creme patissiere) and top with whipped cream (or creme fraiche). Let the flavours settle for a day or so in the fridge and there you have a delicious dessert. It went down well with my friends last week. Another touch is that you can serve the trifle in individual glasses, and they looks like a glasses of Guinness.
There is more to the story, and more to the joys. It taught me about my Personal Motivational Trend.
My friend and I each created 100 recipes towards the book. We had a publisher keen to publish it. Then Guinness had a change of Managing Director. With the exiting MD, out went our cookery book. This was actually a blessing in disguise for me from several points of view.
I had started the project when I was looking for a new vocation. At a writers' conference in Santa Barbara I met an author calling himself Strange de Jim. He had written a book called "Visioning." One sentence in it made sense to me:
Figure out what you most enjoy doing,
what unleashes the most creative forces from within you,
and then let people pay you to do it.
I knew I loved to cook so that seemed a good place to start. I had heard of someone commissioned to write the Coca-Cola Cookery Book. My friend and I came up with the Guinness version.
I learned a lot from the process of choosing recipes, combining flavours, colours and textures. I developed an intuitive sense of timing -- for example, when a dish was ready to come out of the oven. I loved the creative challenge of finding new ways of using our magical ingredient. We created fun and exotic titles for the dishes.
Success with the cookery book could have meant pursuing a career with food. I was not sure that working with food was a priority for me.
So what has all of this to do with a Personal Motivational Trend?
A Personal Motivational Trend is defined by:
1. what you are good at;
2. what you enjoy doing and
3. your experience of success.
The Cookery Book made me aware how creative I am. I created and wrote up 100 recipes in six weeks. I loved giving pleasure to people through the dishes, being nurturing and sharing happiness. The recipes were really good. I had a lot of fun putting them together.
At that time, I had been a recruitment consultant, was fascinated in what makes people tick and how I could assist them to get the most out of their lives, especially those for whom a vocation was not clear. I saw how I could transfer the skills and satisfactions I had found with creating the cookery book into more directly working with people.
In place of creating recipes, I designed and wrote up trainings in self-motivation, professional and personal development, and gave personal consultations to people at a turning point or wishing to effect an improvement in their lives. The latter I still do.
So in place of ingredients, colours and textures I used interactive exercises, guided visualization, questions and discussion. My sense of timing I used to plan an event and the contents that would make it rich, nurturing and rewarding. I sought to produce the best experience through focusing on positive outcomes, enjoyment and fun. It was my intention to serve by creating an event that was enlightening, brought more happiness, possibility and fulfillment.
At one of my trainings, I met a woman who early in life had wanted to become a doctor. Marriage and family intervened and she gave up her medical training. Now later in life, she still had the calling to work in a hospital environment and became an auxiliary nurse.
Everything you have done up to now may have been leading you towards taking a side step and doing something different, which could give you greater satisfaction in the future. It is worth examining those three elements of personal motivation and what they might mean for you. It is never too late to apply them in your life.
You might like to think about what you love to do so much you would do it as a gift. That might be a clue for you. Experience has taught me that we are fully endowed with many gifts, talents and abilities to express. In the expression of them, we can create an enjoyable and rewarding life.
Our changing world could be blessing you with opportunity to fulfill and realize more of those innate qualities with which you were born. The challenge is to have a mind open to the possibility.
What gift or talent do you most love to use? Have you enjoyed any unusual twists and turns in your career so far? What do you love to do that could turn into a rewarding career for you? I would love to hear from you. I am listening.

Do so much good in your day that you are exhausted from the satisfaction.
-- John Morton
Please feel free to leave a comment below, or contact me at anne@annenaylor.com
Re-tweet or pass to friends who may enjoy this post.
For information on my future blogs, click on Become A Fan at the top.
Popular in the Community