As faithful listeners of KCRW's Art Talk, I hope you know of the very special Monday night cultural program at Laemmle theaters that offers us, art and culture lovers, live screenings of high profile operas and ballet performances from around the world. In the last few weeks, Laemmle Theaters added to this Monday program a series of exciting documentaries.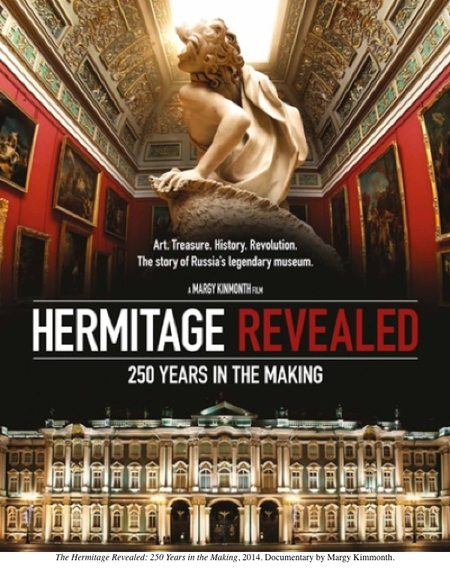 Have you noticed the appearance in recent years of engaging art documentaries that successfully challenge the old school tradition of documentary film as dutiful, academic lecture? One such adventurous documentary, Hermitage Revealed, dedicated to the 250th anniversary of this museum, was screened here in Los Angeles last Monday --and only once --at Laemmle theaters. I went to see it with a bunch of friends, some of who had actually visited the Hermitage in St. Petersburg, others not, but seemingly everyone loved it.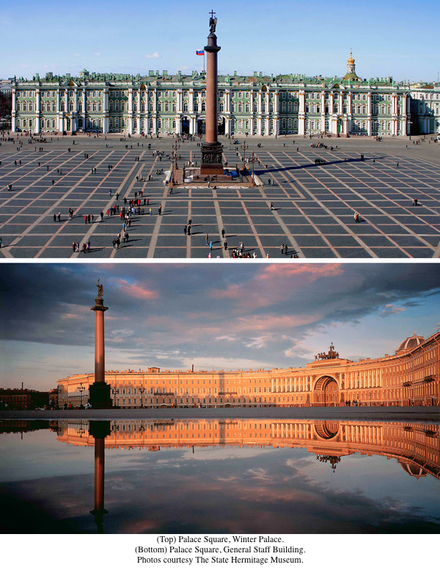 Founded by Catherine the Great in 1764, The Hermitage is the huge encyclopedic museum whose collection of nearly 3 million items occupies not only the Winter Palace of Russian Czars, but also a number of nearby buildings, including the former General Staff building, which faces the Winter Palace across the Palace Square.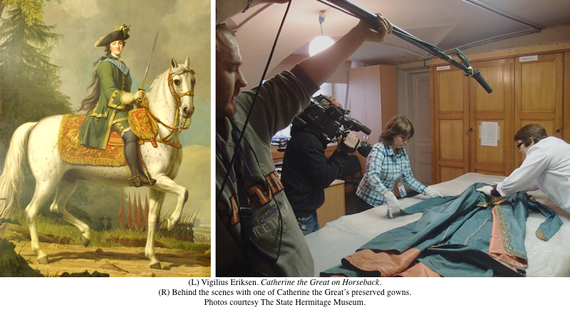 Just to walk through the labyrinth of nearly 2,000 museum galleries will take you a full day --and that is without stopping to actually look at any artwork. In case you are planning to see everything on display, sorry my friends, you'll need more than a single lifetime.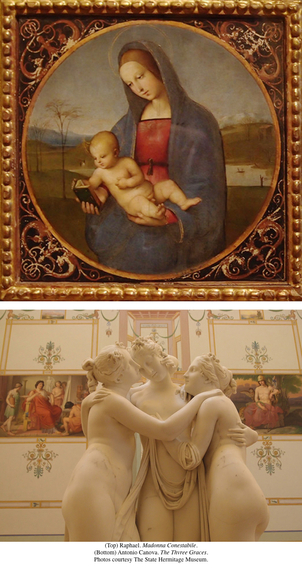 Now, to make a 90-minute documentary about such a huge museum is a really daunting task, but Margy Kimmonth, director of Hermitage Revealed, succeeded in giving us a rather informal and spirited walk through The Hermitage's galleries, with a camera in constant motion, as if dancing and gliding through the nooks and crannies of the museum. Here and there, the camera stops for just a second to look at Raphael's Madonna or Canova's Graces, as well as at one of twenty-six Rembrandts, or at a few of the forty-eight paintings by Rubens.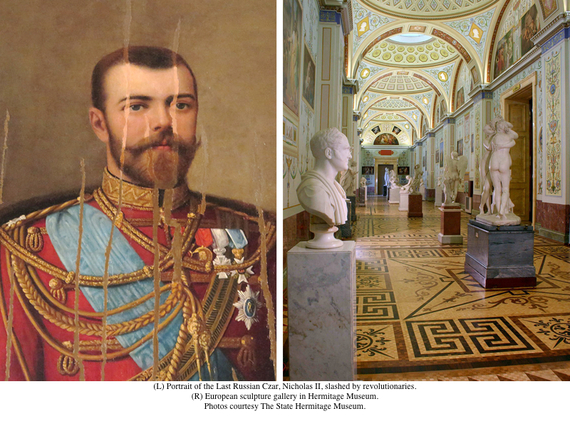 Using the historical footage, the documentary gives us a glimpse into the October Bolshevik Revolution of 1917, and later, the horrible suffering and destruction of the city during World War II. Mikhail Piotrovsky, director of The Hermitage, does quite a good job as our tour guide throughout this documentary. Which reminds me that almost 20 years ago, during his first ever trip to Los Angeles, I had the pleasure of interviewing him here at KCRW for our then weekly program, Politics of Culture. I actually knew him when we were both students in Leningrad, so it was a little bit surreal... both of us here in LA, speaking English rather than Russian.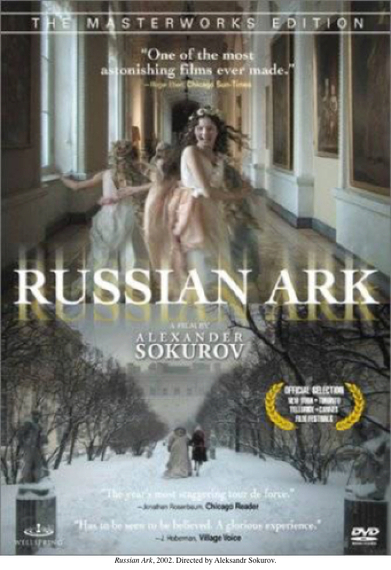 Hopefully, Hermitage Revealed will be shown again, as I believe it would appeal to the public the way a decade ago, the feature movie, Russian Ark by Aleksandr Sokurov, also shot inside of The Hermitage, captivated the American public during its several month stint.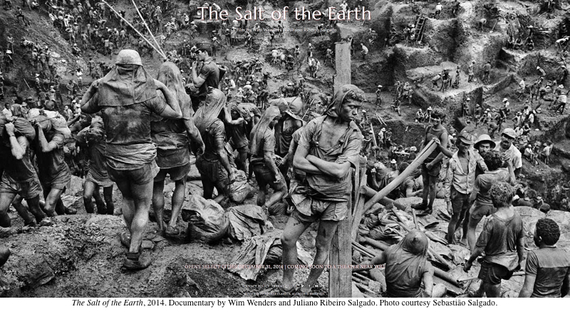 And, speaking of amazing art documentaries: keep your eye on the new Wim Wenders film, The Salt of the Earth, dedicated to one of the greatest photographers of our time, Sebastião Salgado. It was screened at Laemmle theaters only for a few days in December, to qualify for Oscar nominations, and is supposed to be back in theaters in the coming weeks. Simply an amazing treat for your eyes and minds.
To learn about Edward's Fine Art of Art Collecting Classes, please visit his website. You can also read The New York Times article about his classes here.

Edward Goldman is an art critic and the host of Art Talk, a program on art and culture for NPR affiliate KCRW 89.9 FM. To listen to the complete show and hear Edward's charming Russian accent, click here.
Support HuffPost
The Stakes Have Never Been Higher
Related
Popular in the Community