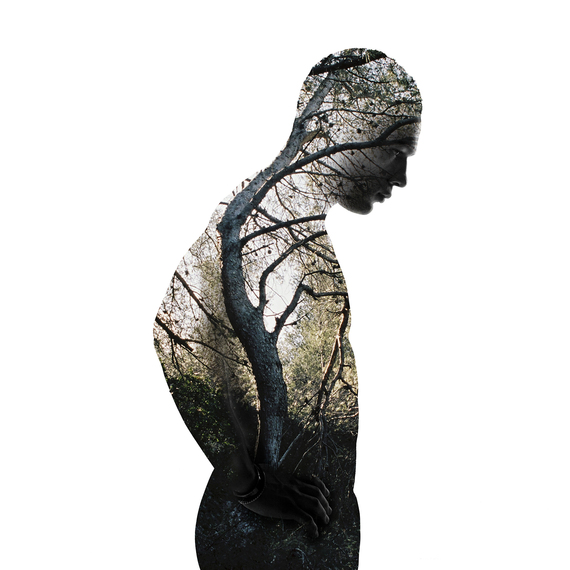 Human Nature: A Collaboration by Erica Simone and Jaci Berkopec

Many world philosophies view humanity as being One with all of life: all that exists, existed and will ever exist. As nature grows around us and as the constellations surround us, we realize we were all once just star dust: elements from the cosmic, descendants of the universe. We were once all born so simply in nature, surviving off the Earth--it was and is a part of us, around us. We communicated with the trees, spoke to the stars, looked into the winds for guidance. As animals, we relied on the land to feed us, to clean us, to shelter us.
The human body is as fascinating as the world in which it was created--with its powerful mind, perfect arrangement of limbs, its fantastic muscular strength and incredible agility, we are no doubt beings of extreme capabilities. With infinitely possible combinations of movement, our silhouettes become beautiful works of art: natural masterpieces that defy limitation.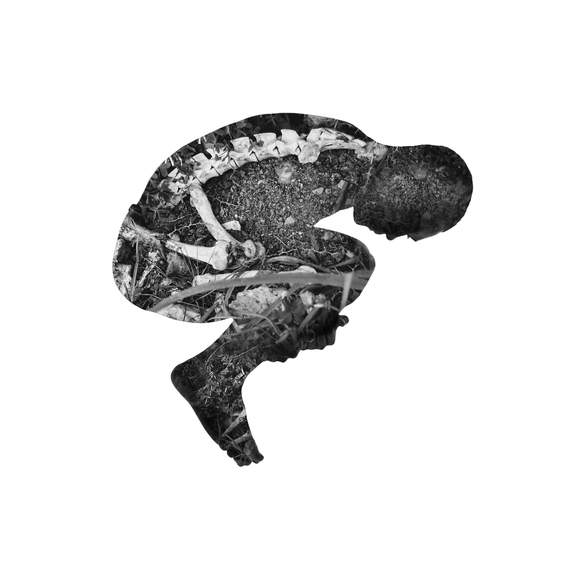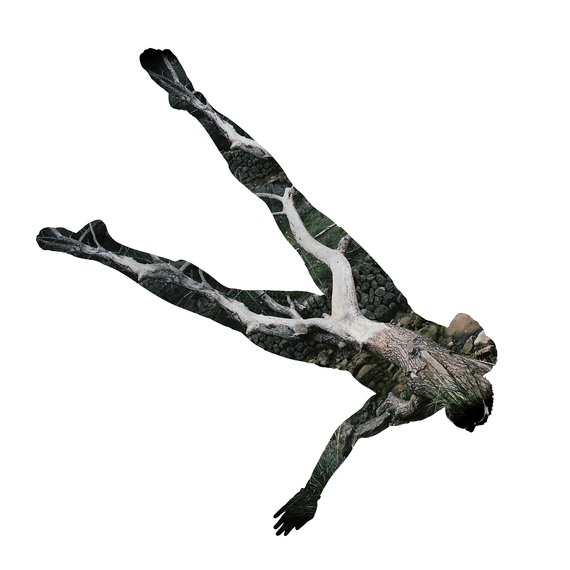 As artists who appreciate the meticulous complexities of the Earth's natural realm, Jaci Berkopec and I wanted to create imagery that tells a primitive story of man: that we are, indeed, all One. We shared our photographs, blending landscapes into the silhouettes of renown dancers, Neguin and Alegria Silva, superimposing the ligaments, muscles and bones of nature, creating collaborations to unify human and Earth as we embrace their complete unison.
With nature, with the Earth and the heavens, with the animals and with each other, humans share, grow and create together. Our life is a gift and, too often, nature is taken for granted. We must re-learn to cherish the trees who gift us breath, to embrace the land that nourishes our blood, and to deeply love our natural world: our true and ultimate caretaker.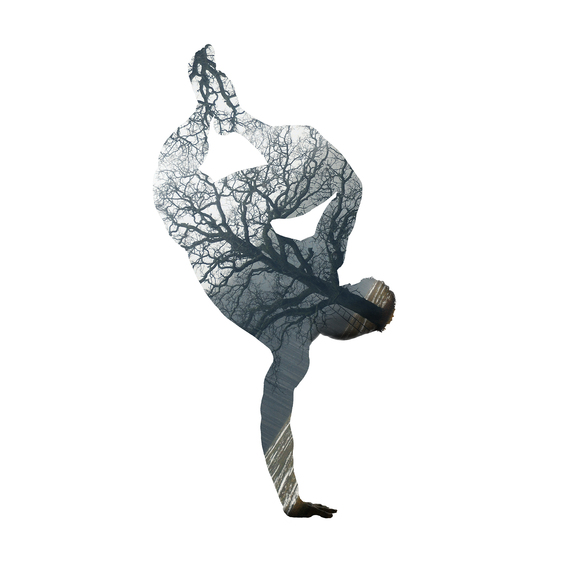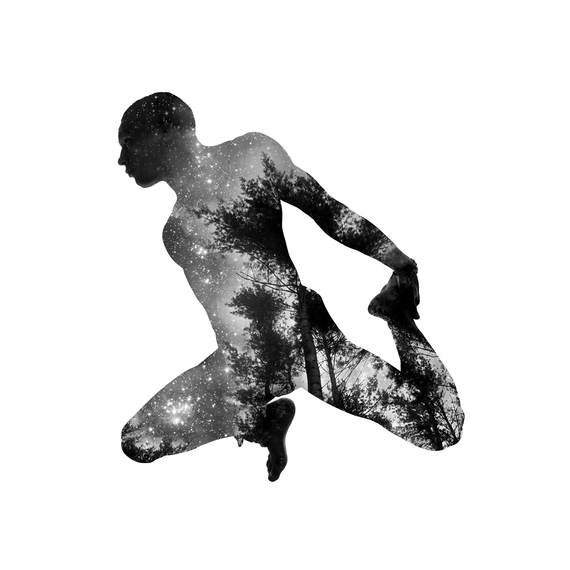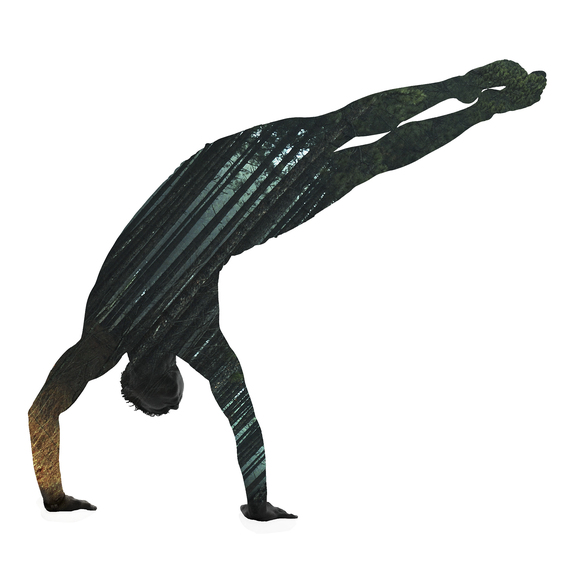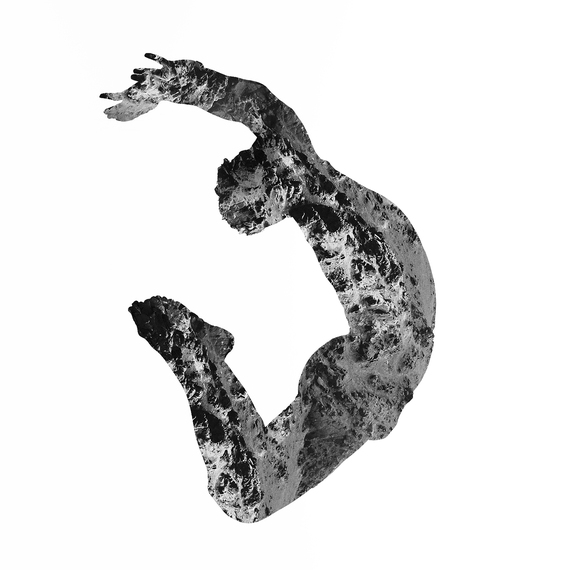 Human Nature is currently on view at the Adorama Gallery (42 west 18th street, 10011 NYC) through August 16th, 2015. A portion of proceeds from sales of the artwork, which was sponsored by Moab, will be donated to the Shooting Stars Photography Workshop for Teens at Risk: an emerging creative platform designed to bring photography classes to teens in difficulty.
About the Artists

Erica Simone is a Franco-American photographer and artist, based between New York City, Paris and Los Angeles. Erica's award-winning photographs have been exhibited all over the world in solo shows, group shows and festivals, and have been featured on TV and in documentaries. Simone works on assignment for editorial, commercial and NGO clients from around the globe. Her images have appeared in newspapers and magazines, including in National Geographic, New York Magazine, Cosmopolitan, The NY Daily News, PHOTO, PDN, NY Arts Magazine, Whitewall, Resource, Le Parisien, El Mundo, and many others. Erica is well-known for her controversial photographic series Nue York: Self-Portraits of a Bare Urban Citizen. Erica Simone is the founder of the Shooting Stars Photography Workshop for Teens at Risk and the co-founder of the philanthropic art organization Curators for a Cause.
Jaci Berkopec was born in Minnesota and is currently based in New York City. With a degree from The School of Visual Arts, Berkopec is a freelance published photographer, curator and a co-founder of Curators for a Cause. Her images have appeared in galleries and alternative venues across the U.S., such as The Swiss Institute, Rogue Space, Broadway Gallery and many others. Through travel, human connection and the beauty of the natural world, Jaci loses herself in the dark and mysterious--the ethereal components of the planet.