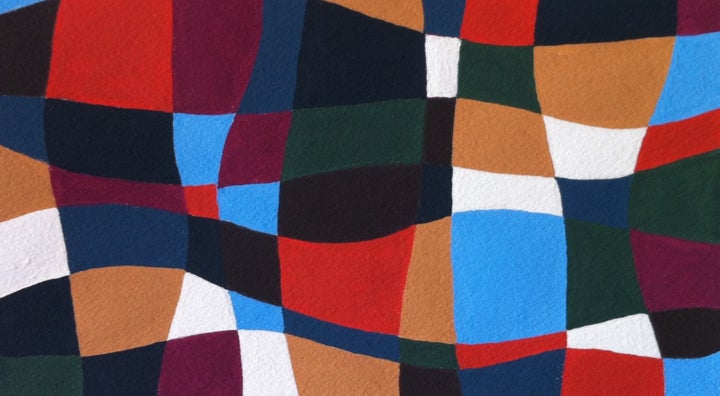 In our work at Carbone Smolan Agency, we have been fortunate to have designed identities and websites for dozens of major international law firms for decades. Often I hear from my design colleagues: "what's with the law firms?" Their expectation is that clients in the space are too conservative, don't appreciate design and can be difficult. Perhaps compared to designing an ad campaign for Kanye West's latest fashion enterprise, this is true. However, in reality we enjoy these relationships because we have found that our law firm clients are profoundly intuitive, have a great sense of humor and their hourly rate is always higher than ours!
The other common thread is that they all surround themselves with beautiful art. I remember arriving at a law firm's headquarters on Wall Street years ago and being pleasantly distracted by paintings, drawings, sculptures, photography and prints by famed artists such as Ellsworth Kelly, Andy Warhol and Picasso. It was like walking into an art gallery and was quite impressive.
Today most major firms create contemporary interiors for their workspaces to project a brand image of cultural currency. It helps convey how they keep pace with the fast changing world of business that thrives on innovation. Yes, there remain vestiges of oak paneled offices and gray pinstripe suits, but these spaces become a venue where art, especially contemporary work, allows a firm to show that they can "walk on the wild side." However, firms will stop short of exhibiting erotic images by Robert Mapplethorpe or highly political art.
Incorporating art into a law office spans a wide spectrum of experiences. I recently visited the office of San Antonio's Phipps Anderson Deacon, a highly successful boutique firm with 100 employees. Designed by Martin J. Phipps and local architect Robert Moritz, the steel glass and concrete building fosters a fun atmosphere of color, healthy competition, growth and style from the bowling alley to the rooftop restaurant and bar. "I don't like walls or closed spaces, and when I was designing this, I wanted to walk on a floor and see everyone. We have no law library; everything we file is digital. We aren't your typical law office," says Martin Phipps.
This renegade approach is boldly reflected in the art on display that has a decidedly urban, edgy and contemporary. This distinctive position is firmly reinforced with photographs in the restrooms that are playfully "naughty."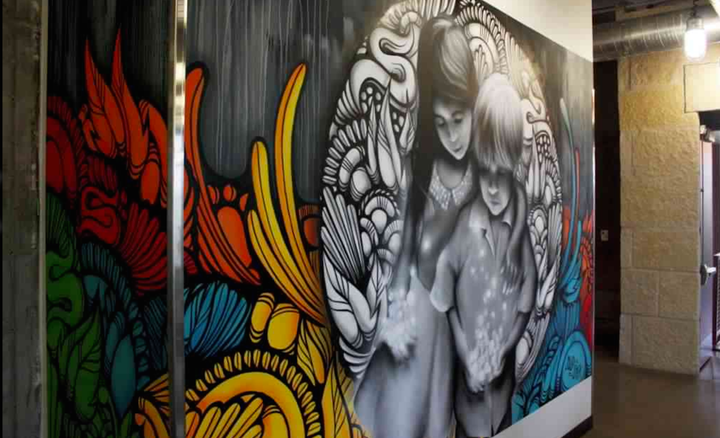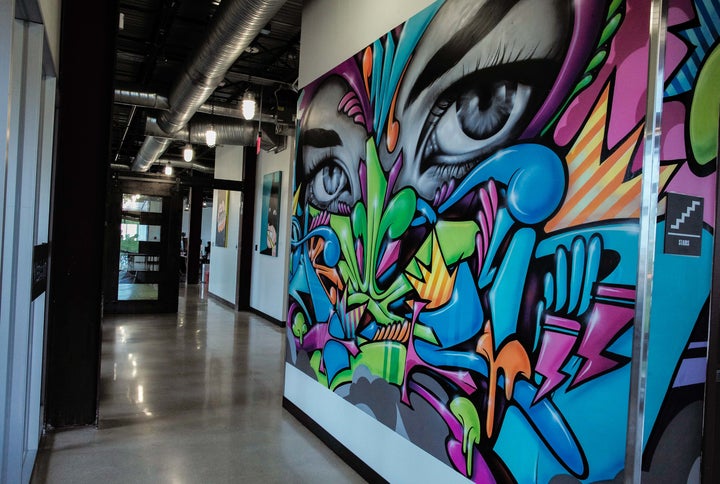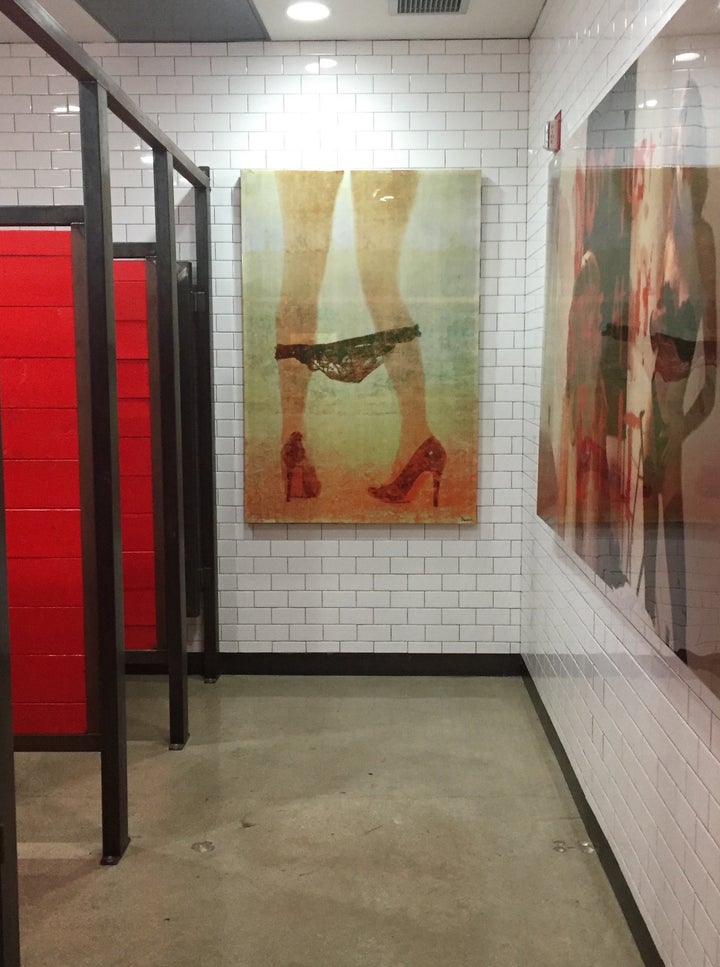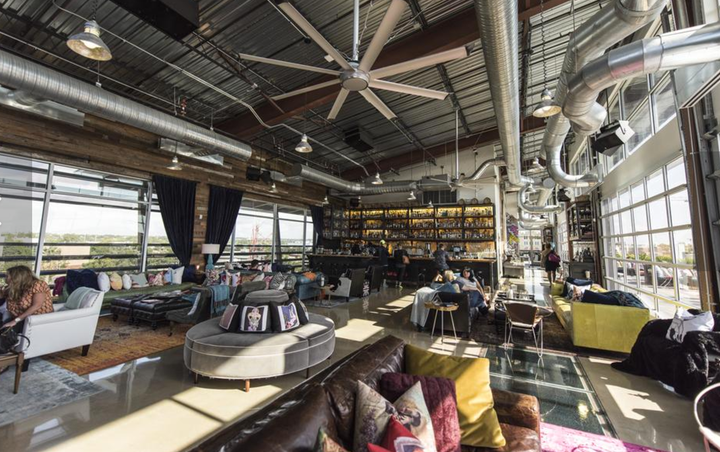 There is no ambiguity about the nature or personality of Phipps Anderson Deacon, and the brand they project certainly contributes to their success.
When branding a law firm, art can often serve to bridge the gap in what they offer and how they want to communicate it. What they display in their offices helps CSA get a sense of their "creative courage" and can aid in the productive dialogue we have with them throughout the branding process. It is not always an outer expression of an inner truth, but simply provides a familiar point of reference that minimizes ambiguity.
I once recall debating color with a lawyer who insisted that blue be used for the firm's brand identity. But which blue, was the key question. As I looked around the conference room at the framed prints of colorful abstract shapes, I asked if the color in mind could be found in one of the images. The lawyer scanned the options and selected a brilliant shade close to cobalt. Art saved the day and a final decision was made.
The practice of law is a demanding, heads down, high-velocity profession where critical decisions have enormous impact on business and society. It is not a career for the faint of heart, and can be a rewarding life choice for anyone who thrives on adrenalin. This is where art stands like a sentry of civility within in the blur of activity common in law offices. More importantly it provides a very visible reflection of a firm's brand for visitors and a moment of aesthetic relief in an office environment.
Related
Popular in the Community