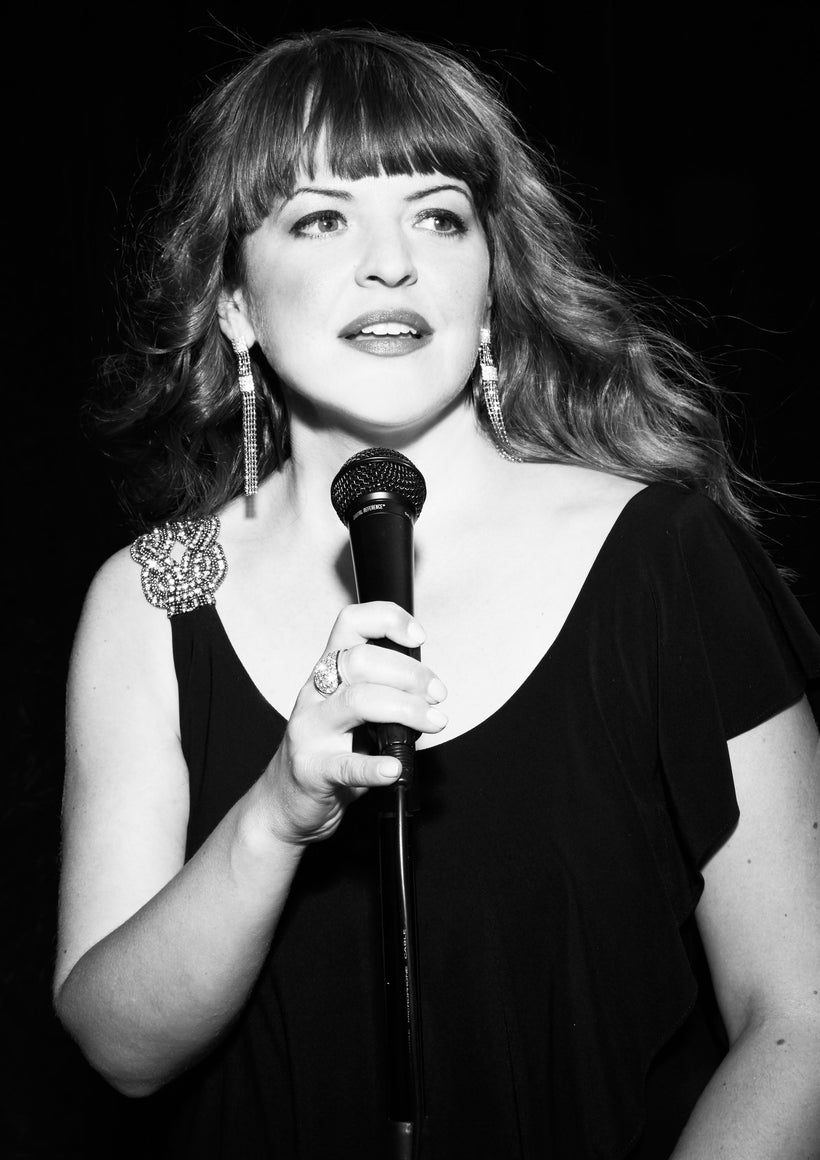 Since the earliest times in history, music has created a spiritual bond between people and country. Singer Jenna Esposito's hit concert, "Italian Undercover," celebrates the timeless songs that had their origins in Italy, as well as iconic tracks made famous by fellow Italian-American artists.
"I'm so incredibly proud of my heritage and the place of music in Italian culture. It is important to keep that tradition going. My father would always have a guitar in his hand. Today my nine-year-old nephew plays the drums," Esposito reflects.
Music is truly a family affair. The vocalist's father Fortune Esposito serves as musical director for "Italian Undercover." Esposito's mother Sheila Esposito provides pivotal business expertise. As a trained classical singer, Esposito's sister Kelly Esposito-Broelmann sings back-up vocals while Esposito's brother-in-law Rob Broelmann plays bass in "Italian Undercover."
Mark Rotella's 2010 book, Amore: The Story of Italian American Song, informed the music selection and storytelling featured in "Italian Undercover." That tome served as a brilliant spark to ignite Esposito's illuminating musical journey. "I have pages earmarked and sections highlighted. I love bringing the songs he's written about to life."
Esposito richly explains how culture and heritage have impacted the Italian-American tunes from her third CD, That's Amore: Songs From The Great Italian-American Songbook. "These songs that I sing are reenergized so that people can unearth something new when they hear them. There are emotions conveyed that are specific to the language."
"Italian Undercover" peels away the layers of the most influential Italian-American pop singers of the 20th century who changed their names and performed, well, undercover. But "Italian Undercover" isn't about disguise; instead, the concept serves to transform and educate. Esposito's show introduces audiences to Italian-American artists like Lou Christie (born Lugee Alfredo Giovanni Sacco), Frankie Avalon (born Francis Thomas Avallone), Dean Martin (born Dino Crocetti), Connie Francis (born Concetta Franconero), Perry Como (born Pierino Como), and Steven Tyler (born Steven Victor Tallarico).
Ethnic is in. Cultures integrate outer influences and new ideas into traditional music frameworks. "I came across Connie Francis' Italian recordings. She sang these beautiful songs that I could sink my teeth into. The passion and integrity of all these Italian-American singers is unique and special," Esposito remarks. Connie Francis herself has praised Esposito's work, raving, "I've known and loved Jenna for years and love the way she sings. I'm ever so grateful for the love and respect she shows to the catalog of songs that has been so good to me through the years."
During the High Holidays, I thought about the formidable lessons I had learned from Jenna Esposito, who spoke affectionately about "Italian Undercover" and the ways culture and heritage have shaped her understanding of music. To that end, I listened closely to the storytelling embedded in "Shalom Rav" sung by Cantor Charles Romalis of Temple Beth Tikvah. Jews have been global wanderers; they have lived amongst many cultures not their own. Thus being adaptable has been a staple of how culture influenced the music of American Jews.
Irving Berlin (born Israel Baline) is often credited as the first major Jewish songwriter to influence the American songbook with successes like "White Christmas," "Easter Parade," and "There's No Business Like Show Business." Robert Allen Zimmerman, known to most as Bob Dylan, created music that spans decades and continents, pouring his heart into songs about the civil rights struggle, Zionism, and the spirituality of Chabad Lubavitch. The winner of the 2016 Nobel Prize in Literature grew up with a Yiddish-speaking grandmother and made several trips to Israel.
Music is a dynamic form of cultural expression with artists borrowing, interpreting, and revamping songs based on regional influences. Those composers and singers that blend culture and heritage to create music move from the outside in, from generation to generation, making enormous contributions to the American music scene using their own unique traditions.
The musical heritage of American Jews and Italian-Americans often highlight downtrodden times in history: Difficult immigration journeys, anti-Semitism, civil rights, racism, and the challenges of assimilation. Yet the music influenced by one's homeland can liberate and provide hope, joy, and critical storytelling powers as evidenced by artists like Jenna Esposito, who beautifully marries traditional conventions with clever modernity.
REAL LIFE. REAL NEWS. REAL VOICES.
Help us tell more of the stories that matter from voices that too often remain unheard.
This post was published on the now-closed HuffPost Contributor platform. Contributors control their own work and posted freely to our site. If you need to flag this entry as abusive,
send us an email
.