I'm dedicating three weeks this month to fully experiencing our flagship tour itinerary -- The Best of Europe in 21 Days -- just as our tour members do. This year, we're taking over 18,000 travelers on more than 750 Rick Steves tours guided by about a hundred wonderful tour guides. And I feel a responsibility to make sure we offer the maximum experience, fun, and learning for every precious vacation minute and dollar our tour members invest in us.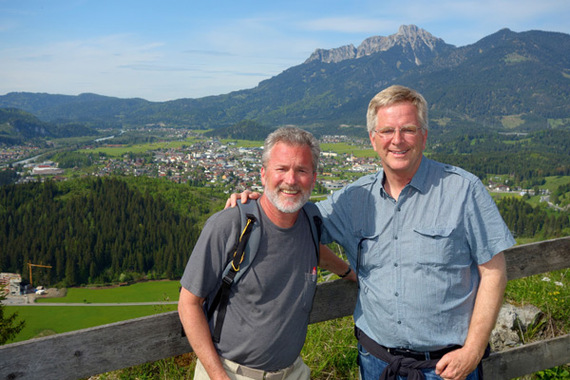 Our guides learn from each other on the road. We huddle each winter at our annual tour guide summit. And I get to meet up with many of them in Europe. For this tour, my guide is Reid Coen, who can move 25 travelers through the greatest hits of Europe with a stress-free efficiency that gets me all excited as a tour organizer.
Part of my ethic as a tour organizer is that everyone in the group should know everyone else's name. The best way I know to facilitate this is to play the Name Game. I know, I know -- many people don't like it. But I'm the leader of the guides. This is "tough love"... and a required part of the tour. Here's how it works: We stand in a circle, and each person reviews the names out loud, gradually working their way up from just a few names until the last person, who gets the biggest challenge: remembering the entire group's names. Here, at the end of the circle, 12-year-old Annalise nails the challenge, correctly getting every name (with a tiny bit of help midway) in our group.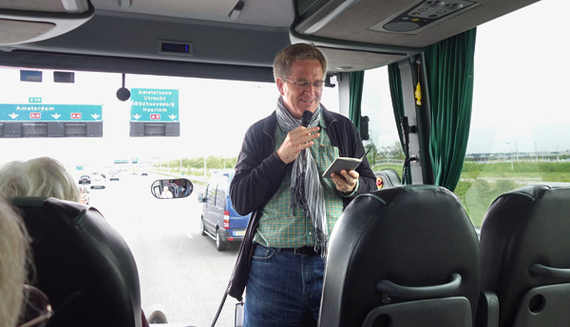 Occasionally on this tour, Reid lets me grab the mic. It's funny how after being a tour guide for 25 years, I can pick up that mic and feel like Alexander Haig ("I am in control here"). Then I come to my senses and take my seat with the other tour members...and let Reid carry on. I really miss tour guiding. But I'm so thankful that we have a team of a hundred guides who routinely exceed our tour members' very high expectations.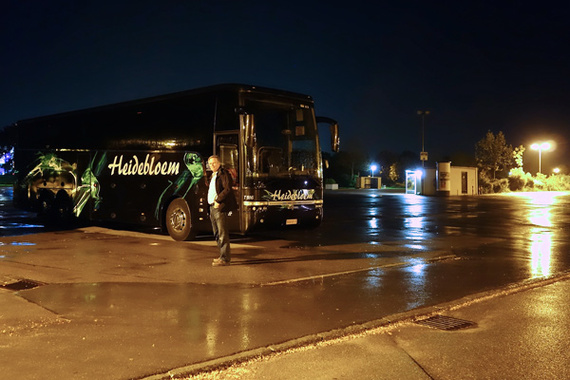 Whenever approaching Germany's Rothenburg, I have a déjà vu. I remember the stress I felt for two decades of arriving with my bus, hoping to find a place to park. The city is routinely jammed up with tour groups at midday, and very often, there's no space in the parking lot just outside the city walls. When that happens, the bus needs to park much farther away. And at night, when I pop out to see our bus, it's the most beautiful sight in all of Europe: our tour bus literally all alone in the parking lot. Why? We're the only group in town tonight... enjoying the after-dark magic of an otherwise very touristy and congested medieval gem, all to ourselves.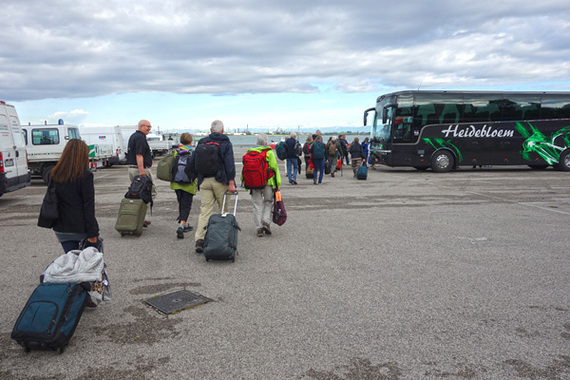 My passion as a tour organizer is to have a group of 25 travel as efficiently as a family in a station wagon. And with our well-organized guides, we do. Each day so far on our tour, I've marveled at how punctual and mobile our group is -- clear communication, packing light, bus standing by, great travelers. Typically, ten minutes after dropping our keys at the hotel desk, we're having a "buddy check" on the bus and are on the road.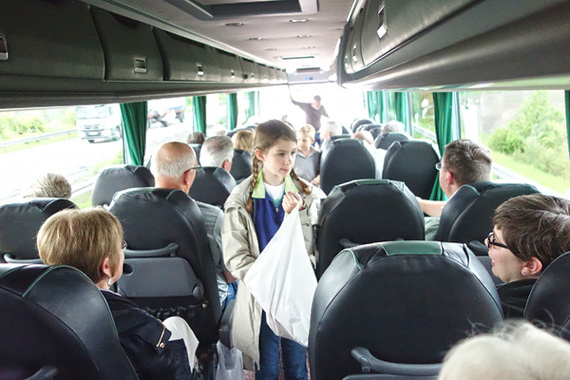 I've long been enthusiastic about keeping our tours open to families -- providing parents understand that it's an adult tour and kids can wear out their welcome in a hurry if not parented well. (For years, I'd take my own kids out of school each May for the education of a bus tour through Europe.) On this tour, we have two wonderful kids, and tour guide Reid (ignoring Europe's child labor laws) enlists them to pass out goodies and tickets on the bus.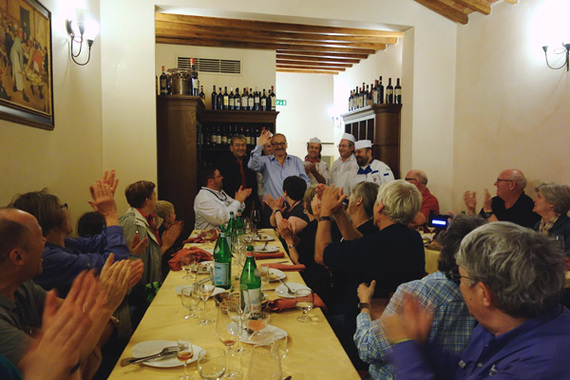 On our tours, about half the dinners are included. A favorite part of the meal for me is when the chef and the kitchen staff step out for a round of applause. After a long meal of enjoying local beer or wine, the applause can be particularly raucous.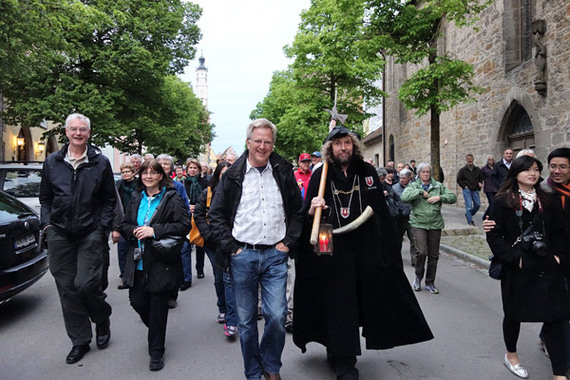 Evening activities are an important part of any European experience. One of my favorites anywhere is the amazing "Night Watchman Tour" in Rothenburg. Throughout the summer, Georg gives the tour in English each evening at 8:00 p.m. and in German at 9:30 p.m. I've taken his tour for two decades now, and I laugh my head off each time. An hour with the Night Watchman is a great way to cap Day Five of our 21-day Best of Europe tour.