FINEPHILIA / F is for fashion / IN is for interiors / Philia is my love of both. Capeesh?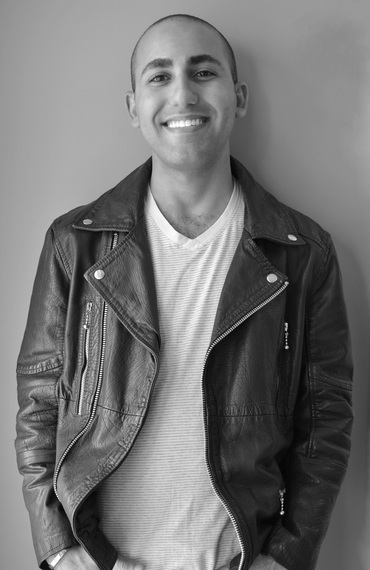 Diana Pereira is known for her well curated collection of accessories, clothing, and her effortless take on style. For this stylist and blogger, (Diana founded the site The Fashion Androit), she has made a name for herself in the fashion world favoring brands like Balenciaga and Chanel. When it came to choosing an interior designer for her newly purchased Bel-Air home, she needed to hire a designer that was talented with a great sense of style that would utilize fashion as the inspiration. After meeting Los Angeles based interior designer Ryan Saghian, she immediately knew that Ryan would compliment her taste level and create an environment that would elevate it.
Ryan Saghian's vast knowledge of architecture, interiors, and furniture history, as well as his strong awareness of color, and scale, made the designer Diana's first choice. "He definitely knows how to style a home like I would style an outfit," says Diana of the 23 year old designer. Ryan has become a staple in the Los Angeles design community, working on multiple high-end residences, and debuting his very own furniture collection.
I caught up with Ryan and Diana for FINEPHILIA to get a glimpse of how a stylist and interior designer work as a partnership when it comes to designing a home, and to get Ryan's perspective on how fashion plays a big part for him when it comes to interior design.
How did you and Diana meet?
A client of mine who was also a good friend of Diana's referred me to her when she expressed interest in redoing her home. We hit it off right away, and next thing you know I was hired.

Tell us about her home in Bel-Air and how far along you are?
We are working in phases. We started with her foyer, powder room, kitchen, and family room. We plan on completing the entire home very soon.

Tell us your inspiration for the project?
Fashion was definitely the main inspiration. Diana is a prominent blogger and stylist who works with many different fashion houses. We decorated her home like we would style an outfit.

What are some fashion influences that you are using in the overall design?
Couture fabrics, bold patterns, and pertinent layering. It is what gives the home its dramatic appeal.

How much of the design of the home is Diana's vision and how much of it is yours?
We collaborated as much as we could, but Diana had a clear vision of what she wanted from the get go.
How long have you been working on the home?
5 months.

How important is fashion when it comes to interior design?
The worlds of fashion and design are always colliding but I think now both influence each other more than ever. So many fashion designers have home collections, and the list is growing more rapidly.

Who are some of your style icons and why?
William Haines, Tom Ford, Dorothy Draper, & Jean Louis Deniot. All of them represent something I love: maximalism, play on color, and refined. For Diana it is Phoebe Philo, Nicolas Ghesquiere, and John Galliano. They are like oranges, bananas, and avocados but I love the steric they all stand for.