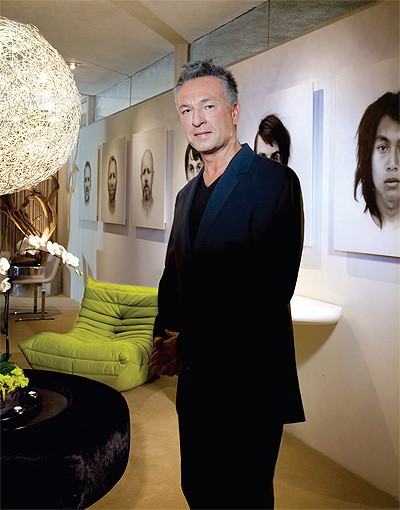 Not many people can say they were classmates with Tom Ford in Paris, and have remained friends since. As two young men, interior designer Vance Burke and fashion designer Tom Ford would admire the rise of Yves Saint Laurent and Karl Lagerfeld, on how they were peers and friendly rivals. Burke and Ford would often joke with each other that they too would be famous one day. Their paths proved to be similar in spirit yet different in design direction. Ford made his way into fashion while Burke took the interiors path. Vance Burke has designed interiors for celebrities, philanthropists, influencers and fashion designers. I wanted to interview Burke for FINEPHILIA to hear more about his career and perspective on how fashion influences interior design.
How many years have you been living and working in Los Angeles ?
I've been enjoying the California sunshine and lifestyle since 1996. I split my time between Los Angeles and Palm Springs.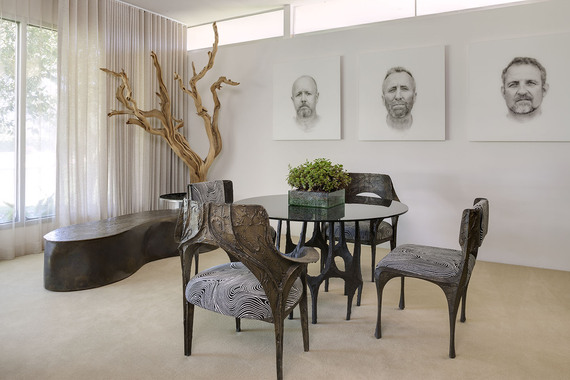 Where are you from originally?
I woke up from adolescence and found myself marooned in the middle of Kansas, possessing the ability to irritate my parents, by claiming someone had left me on the prairie by mistake.
Formal training and with who?
I've been creating custom interiors for more than 25 years! After graduating
from Parsons School of Design, I got my start in NYC working for some of the most iconic firms in decorating, Angelo Donghia Associates, Jed Johnson, and Parish- Hadley.
How do you incorporate fashion into your design projects?
I've had a love affair with fashion since childhood... Having been to Nixon's first inauguration, I recounted to my first grade classmates the designer and description of the dress my mother wore to the inaugural ball... ADOLFO!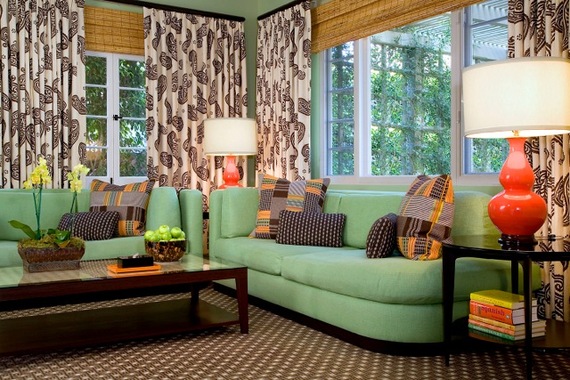 How influential is fashion in interior design?
Very - the two are synonymous. One could not exist without the other... Life is a stage and sets require wardrobes.
Do you have any fashion design clients and how are they different than any other client?
People involved in the fashion field are more keenly aware of the ability to create a personality, merely through what is selected, and just as importantly what is omitted.
Was Tom Ford a client of yours ? Tell us about your experience working with him?
I've had the pleasure of helping Tom on a few projects. It's funny, we have been friends since we studied together in Paris. During that time, we heard the story of how Karl Lagerfeld and Yves Saint Laurent were classmate competitors, and we joked that maybe one day one of us would become famous! I'm so happy for him and all of his successes.
How important is personal style to you?
Looks fade, style stays. I'm attracted and drawn to individuals with a strong personal style. It makes no difference if its a friend, a client, or a stranger.
Who were/are your mentors?
I am always reflecting on my tenure with Albert Hadley. He had the most incredible way of combining the past with the present, possessing the ability to be both modern and classic ...simultaneously.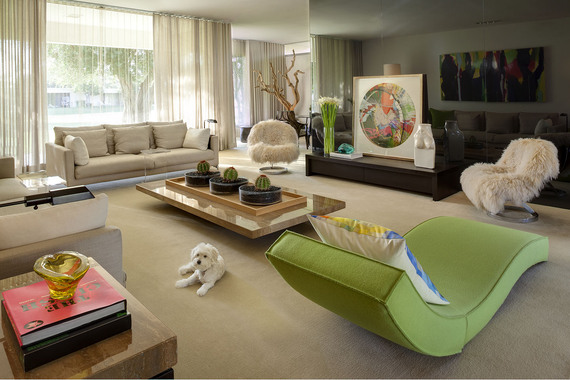 When going into a project where do you pull your inspirations from?
Life is a constant visual mash up. High verses low, street verses academic. I like to explore and challenge myself through unlikely combinations. Also, a strong influence is everyday life - it dictates to me what is important and what needs to be edited.
If you could design for any major fashion house which would it be and why?
Elsa Schiaparelli - She was such a vanguard. Chic with a sence of humor. She was smart too... She collaborated with Jean Michael Frank and Salvador Dali for her first showroom. Her trilogy of Art, Interiors, and Fashion continues to inspire.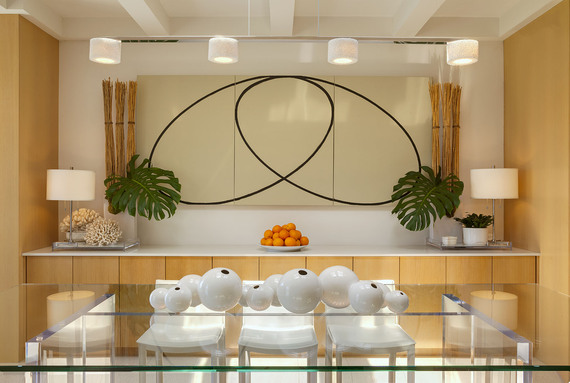 What projects are you working on currently?
I am currently splitting my time between projects in Los Angeles, Palm Springs, Palm Beach, and New York.
What's next for the Vance Burke brand? Any products in the horizon?
We are currently working on a fabric and furniture collection. Over the years we have developed signature pieces and we presently refining them into a collection.
Vance Burke Project credit:
Vance Burke personal residence, Palm Springs
PICK residence, Los Angeles
Photo credit:
David Blank
Vance Burke
www.vanceburke.com