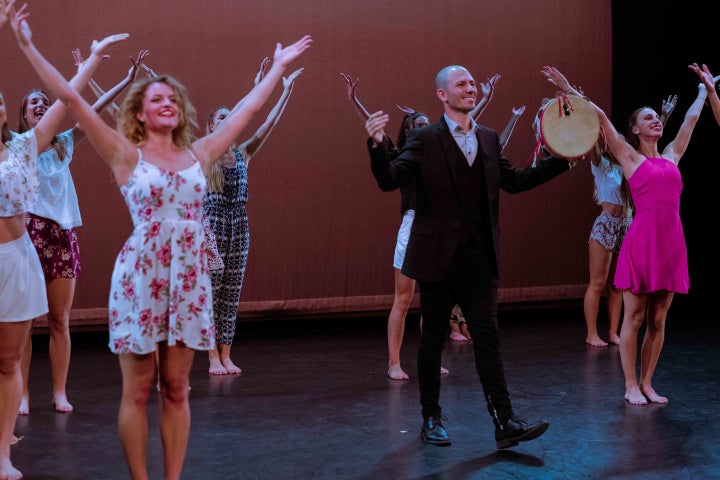 What a difference a year makes. Last year, FINI Dance Festival's Italian International Dance Awards suffered from an overly long program of muddled dancing. For its 7th year celebrating Italian culture and contributions to dance, artistic director Antonio Fini instituted a top-down overhaul of the show that cut the bulk and delivered big on what the audience wanted: a great time. And "Mamma Mia!" was this ever a great time! Led by the charismatic hostess Ornella Fado, the audience was constantly in titters with a magical mixture of comedy meets glamour – think Carol Burnett and Cher – and fine dancing that kept getting better as the night progressed.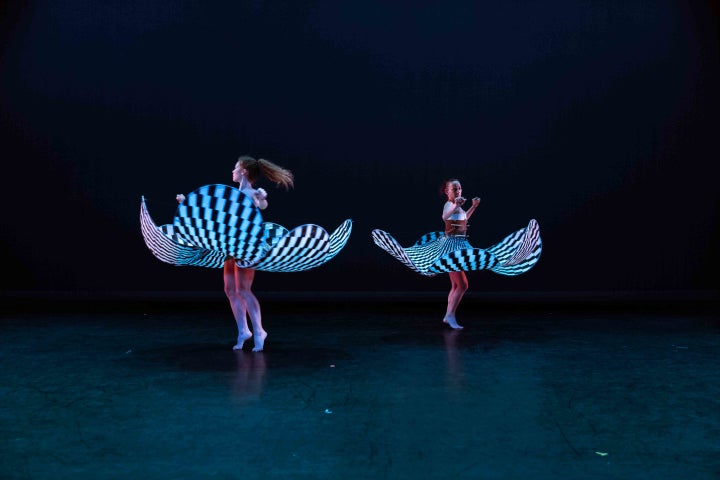 Following a performance of the tarentella by students from Fini Dance Festival's summer intensive, Davide Accossato gave his AMANDO TE a crisp performance to Nat King Cole's L-O-V-E which, while overly technical in its rhythmic precision, enjoyed moments as smooth in its phrasing as Cole's suave laid-back coolth. Antonella Perazzo's LEONARDO transformed the stage into an undersea dreamland with Cirque du Soleil style imagery and costumes that made mechanical flowers of her dancers. A particular pleasure was watching the fabulous dancer Camilla Gesualdi, who is blessed with a rock star magnetism. Sara Laurenco's RADICI gave us a taste of unique Italian contemporary choreography with a puppet-like boy and girl pushing each other through athletic floor-work and crazy lifts that were impressive without being too flashy. Helena Florio's MINE VAGANTI featured Alice Moretto breaking out on her own from a gaggle of terrific dancers from JH Company Bologna. Though she thought she was alone, her friends were present the entire time to offer support and clear the way.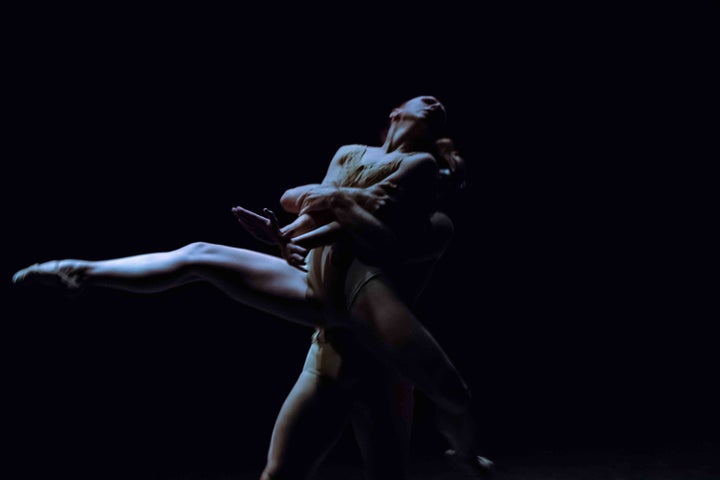 From here, the program focused on more established choreographers starting with Fini performing a comedic turn in his paean to self-love, GYM-ME. Ms. Fado revealed that her condition for hosting the show this year was Fini performing this dance. Luckily for us, he did. The quality of choreography ascended yet again with Nacho Duato's SIN PALABRAS, performed by the Fini Dance Italian International Extraordinary Dancer Award winner, the marvelous Marie Lorene Fichaux partnered by Cristian L. Koenig. This is the only work of Duato's that I have ever enjoyed; I've been watching his choreography since 2002. Perhaps it was the combination of Ms. Fichaux's steely passion and ability to do anything combined with the underpinning of classicism that won me over. Or maybe it was simply wonderful.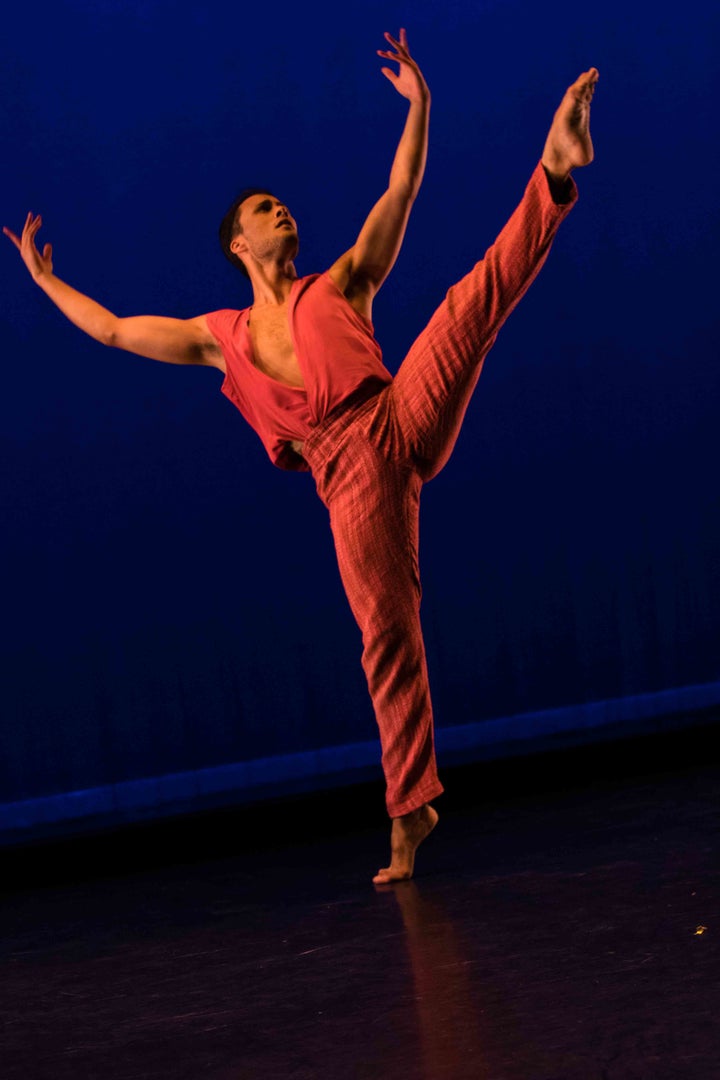 The final performance was of Michael Mao's VERDI REQUIEM, danced by the Italian International Dance Rising Star Awardees Antonio Cangiano and Alessio Crognale as soloists along with Fini to complete their triumvirate, and a corps of men - Frederic Zoungla, Antonio Topo, Antonio Decicco, and Gabriele Ascani - from Fini Dance's summer school performing an interlude. The stand out performance came from Alessio Crognale whose control, grounding, and suspension were on masterful display. While Fini understood the dramatic through line of this requiem, Crognale dug deeper to uncover the hidden mystery behind the movement's sophisticated pairing with its music. Keep an eye out for him.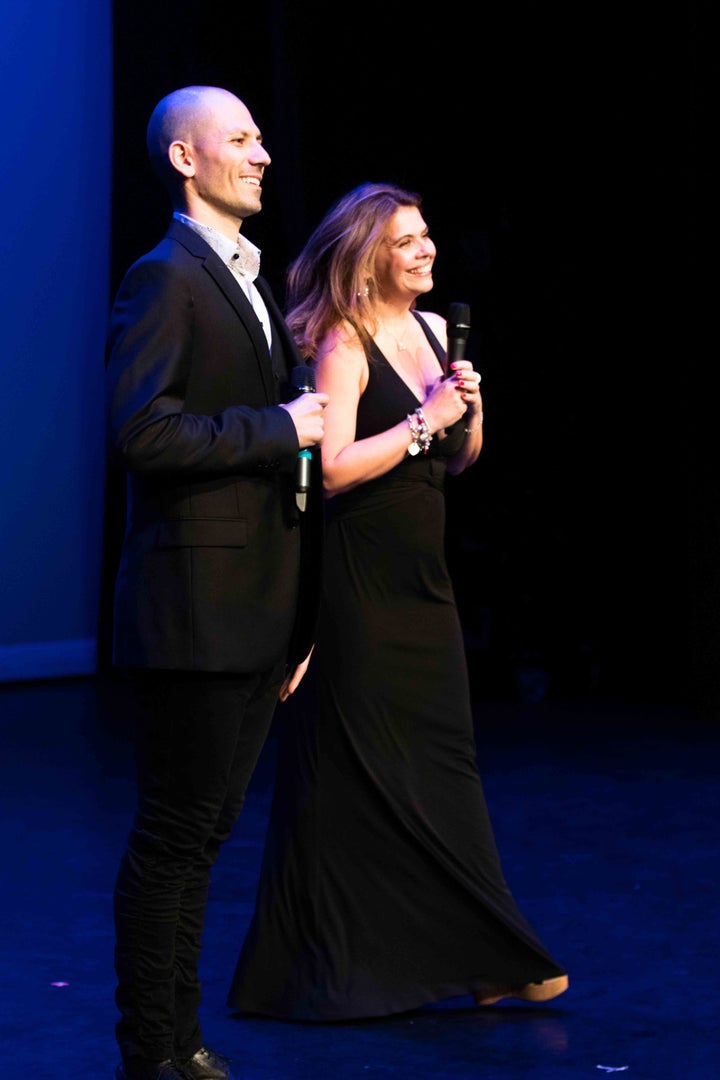 Following this performance, the two rising stars were given their awards by their teachers Kevin Predmore and his wife Virginie Mécène, who discovered them 4 years ago at the Fini Dance produced Alto Jonio Dance Festival which draws talented dancers from all over Europe to Villapiana, Italy. At that summer intensive, she awarded them both scholarships to the Graham School where they excelled, joined Graham II, and went on to be hired by Nai-Ni Chen Dance Company. It was touching to see them come full circle from students with big dreams to professionals making good on their potential. In their thanks, both made it clear that it was all thanks to Fini Dance Festival that they were able to have this experience.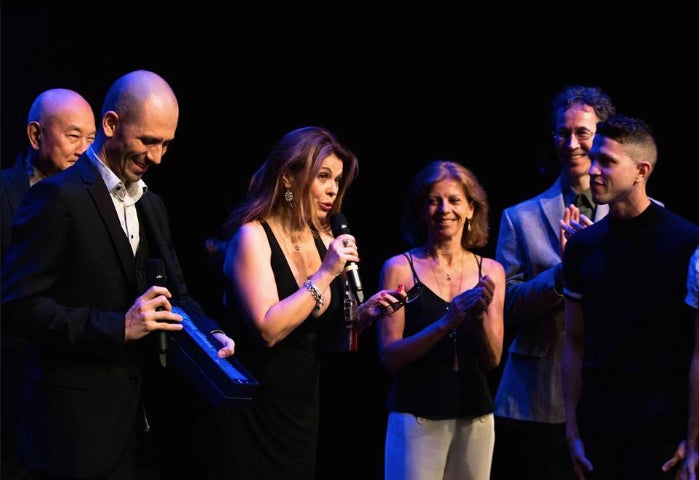 The fact remains that there is not much work for dancers in Italy. This opportunity to "change your destiny" that Fini Dance Festival offers is real and essential. In another surprising batch of circularity, Fini himself was awarded the Champion of Arts Award for this very reason by Jonathan Campbell and Austin Diaz - the co-artistic directors of MadBoots Dance – whose careers he helped launch 7 years ago when he granted them a choreographic prize and brought them to Italy to work. Though it often seems that people are awarded just for waking up, it was refreshing to see recognition based upon accomplishment.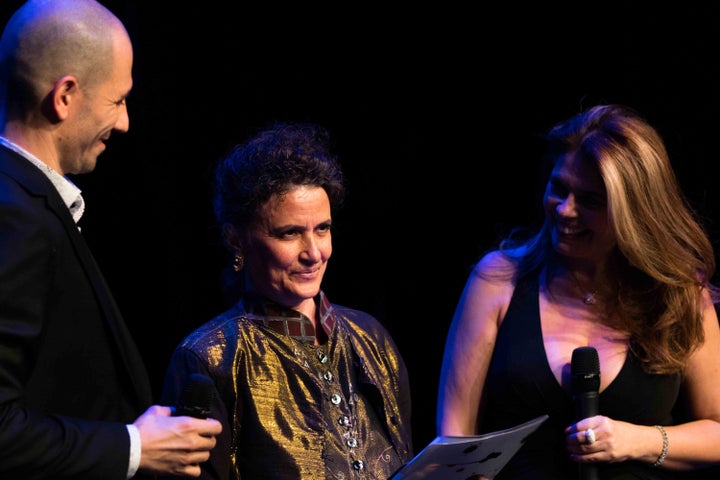 The evening closed with Daniel Madoff's excellent documentary of Terese Capucilli, the 2017 Fini Dance Italian International Lifetime Achievement Awardee. Following an introduction by her could-not-be prouder son, Thompson Randolph, Capucilli took the stage to give thanks to her family, supporters, and friends who helped her ascend the ranks as one of the greatest dancers of the 20th Century. As an inheritor of Martha Graham's original roles and – along with Christine Dakin – the woman who revived the Martha Graham Dance Company, her contribution to the cultural landscape of the world cannot be overstated. Much like her friend and fellow awardee Jacqulyn Buglisi, she has changed the world for the better. How wonderful then to see her applauded by a room full of dancers and dance lovers.
With its eyes focused on what matters, an embrace of "short and sweet", and a fantastic production team in tow, it appears that FINI Dance Festival has finally grown up to be the fabulous show that it should be. Here's to bigger and greater next year.
For more information about FIni Dance Festival and International Dance Award, visit: finidance.nyc
Support HuffPost
The Stakes Have Never Been Higher
Related
Popular in the Community