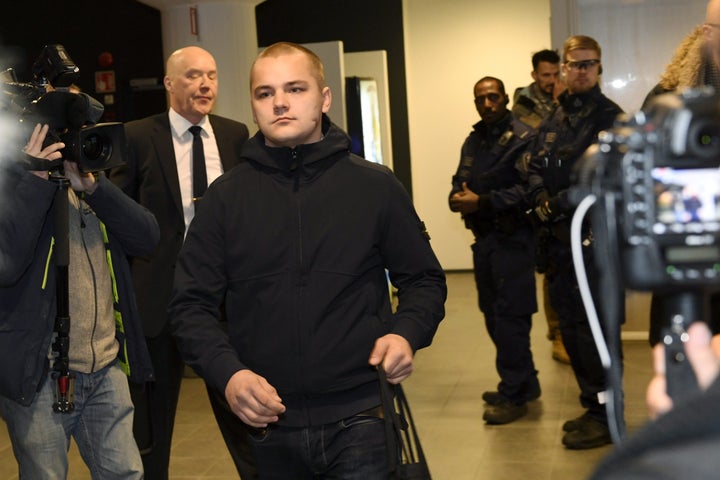 Finland has banned the neo-Nazi Nordic Resistance Movement following a court ruling on Thursday that found the group spreads hate and calls for acts of violence.
The extremist group, which has its roots in Sweden but is active across Nordic countries, seeks to establish a national socialist state. Its members have attacked LGBTQ events, clashed with anti-racist demonstrators and carried out bomb attacks on refugee centers.
"In addition to offending and hateful expressions ... the association urges its supporters to use violence and harassment against alleged enemies," the Finnish court said, according to a Reuters translation of the verdict.
Finland's national police announced they were seeking a ban on the Nordic Resistance Movement in December of last year, after one of the extremist group's members attacked a 28-year-old Finnish man during a demonstration outside Helsinki's central train station months before.
In the incident, Nordic Resistance Movement member Jesse Torniainen kicked a passerby who spat on the ground in front of the group's rally in September 2016, causing the man to fall and hit his head on the pavement. The victim died six days after the incident, and Tornianen was found guilty of aggravated violence in December and sentenced to two years in jail.
Finland's National Police Commissioner Seppo Kolehmainen called the Nordic Resistance Movement a "violent and openly racist organization" following Torniainen's conviction, and announced that authorities would file suit against the group.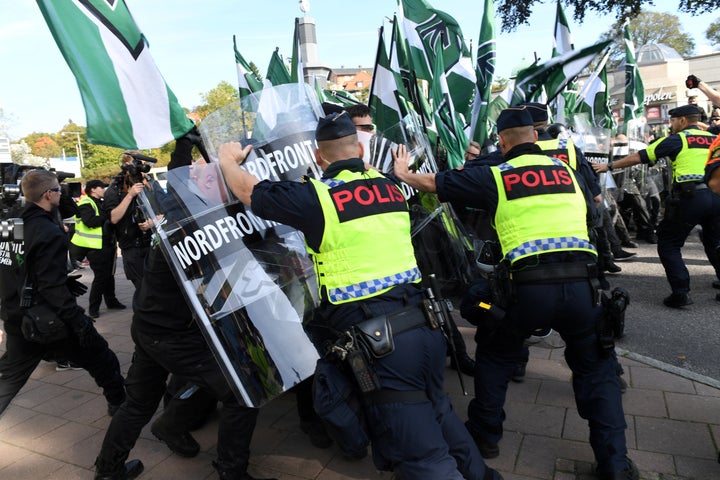 The new ban on the Nordic Resistance Movement will bar the group from conducting a wide range of activities in Finland including fundraising and holding rallies, according to local media.
The group remains legal in other countries in the region, however, and earlier this year one of its marches in Gothenburg, Sweden, resulted in dozens of arrests after it violently clashed with anti-fascist protesters. Hundreds from the neo-Nazi group took part in the march, which was allowed under Swedish law.
Members of the Nordic Resistance Movement have sought to expand their influence in recent years, distributing flyers and holding small rallies in Iceland and Norway. Norwegian Prime Minister Erna Solberg warned in August that the country should stop the group from gaining a foothold and influencing the nation's youth.
The group has also attempted to co-opt traditional Norse symbols for use in their propaganda, just as the Nazis did in their iconography, which has sparked counter-demonstrations from Viking enthusiasts.
Countries across Europe and North America are still grappling with how to address neo-Nazi and white nationalist groups within their borders. Many of the groups have seen a surge in prominence in recent years as they stir anti-Islam and anti-refugee sentiment.
Several nations, such as the United Kingdom and now Finland, have in recent months issued bans on some of these groups, either for inciting violence or because they are subject to anti-terror laws.
Popular in the Community