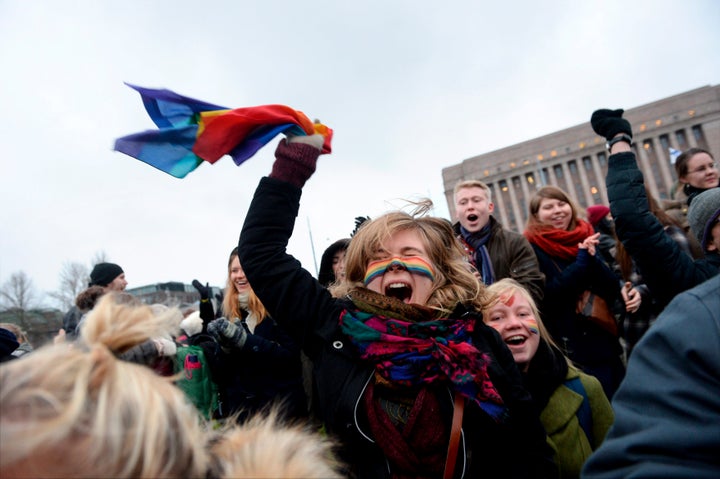 Finland's same-sex couples can finally marry and adopt children, as the country's marriage equality law comes into effect on Wednesday.
The Northern European country's parliament originally passed the legislation to make same-sex marriage legal in 2014, voting 101-90 in favor of the law. The fate of the legislation was finally confirmed last month, however, when lawmakers shot down a citizens' petition calling for its repeal.
The far-right populist Finns Party and the Christian Democrats backed the challenge to the marriage equality law, but the parliament voted 120-48 to uphold the law. Finnish Member of Parliament Emma Kari lambasted the appeal as "harassment in the form of government cooperation."
Finland is the last Nordic country to make marriage equality legal, after countries such as Sweden and Norway passed same-sex marriage laws in 2009. Denmark has had same-sex unions since 1989, the first country in the world to do so, but those partnerships did not grant full rights.
The new Finnish law expands existing same-sex unions that give couples the right to take each others surname and makes them eligible to adopt children, erasing the previous legal distinctions between same-sex partnerships and heterosexual marriages. Finland has allowed same-sex unions since 2002, but with restricted rights.
This week marks a triumph for Finnish marriage equality supporters, who have long been attempting to make same-sex marriage legal in the nation. There were at least three failed bills attempting to legalize same-sex marriage before the successful vote in 2014.
Same-sex marriage is legal in an increasing number of European nations. Ireland voted in favor of legalization in 2015, while Slovenia allowed same-sex marriages as of last week.
Several European governments have opposed granting full rights to same-sex couples, however, and some prominent far-right parties are also against legalization. France's populist National Front party, which is leading polls though expected to lose in a second-round runoff vote in May, has pledged to replace same-sex marriage with civil unions.
Related
Before You Go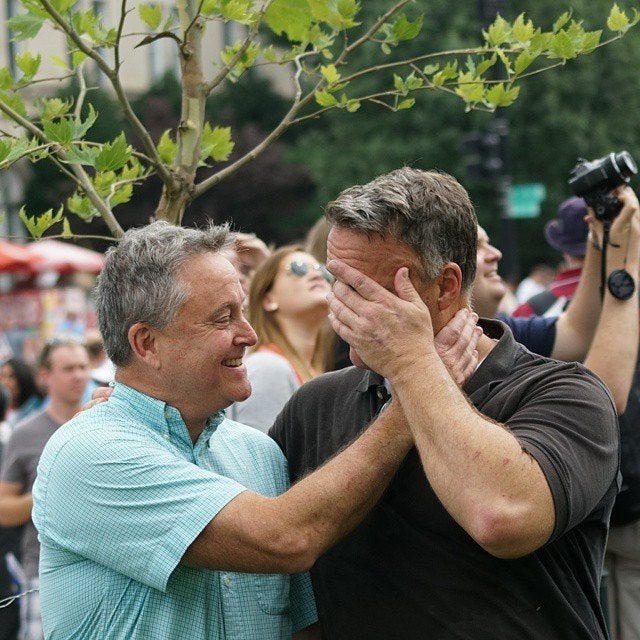 U.S. Celebrates Marriage Equality
Popular in the Community