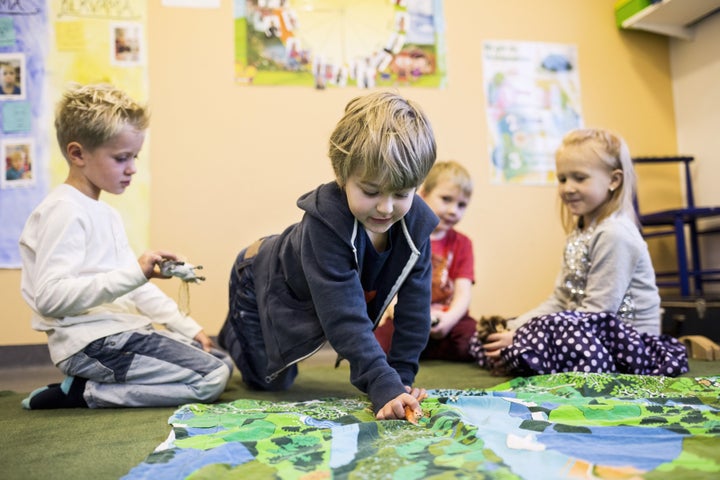 As Helsinki-based teacher and writer Tim Walker explores in a new story published this week by The Atlantic, Finnish schools -- where students begin "preschool" at age 6 -- prioritize play-based learning opportunities such as arts and crafts over desk work like handwriting and reading early in a student's education. In two examples Walker offers, educators set up a make-believe ice cream shop and encourage students to make play forts.
"Play is a very efficient way of learning for children," Arja-Sisko Holappa of the Finnish National Board of Education explained to Walker. "And we can use it in a way that children will learn with joy."
The early focus on playtime doesn't seem to hold students back when it comes to literacy later in their education. According to a Stanford University analysis, Finland is one of the world's most literate societies, with 94 percent of those who begin upper secondary school -- a three- to four-year program students enroll in at the age of 16 or 17 -- graduating. Based on Program for International Student Assessment (PISA) test results and graduation rates, the nation's school system is ranked among the world's five best.
That is not to say that reading is banned from Finland's preschools. Teachers can teach reading if they determine it's appropriate after meeting with each student's parents to create a custom learning plan.
While Walker points out that Finland does have some advantages -- such as one of the world's lowest child poverty rates -- that could make it difficult for its early-education success to be replicated elsewhere, he also references research studies that argue there is no long-term benefit to kindergarteners being taught to read so early.
The What's Working Honor Roll highlights some of the best reporting and analysis, from a range of media outlets, on all the ways people are working toward solutions to some of our greatest challenges. If you know a story you think should be on our Honor Roll, please send an email to editor Joseph Erbentraut at joseph.erbentraut@huffingtonpost.com with the subject line "WHAT'S WORKING."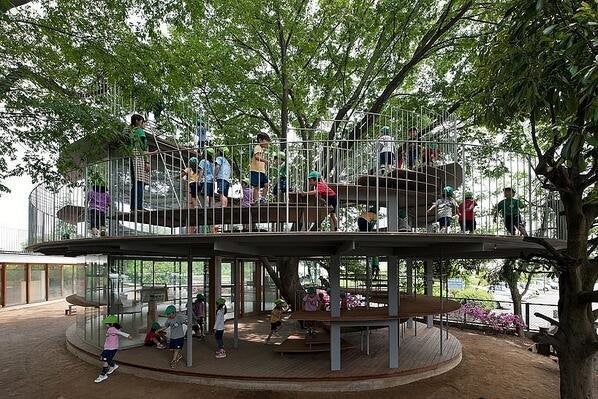 Coolest Schools Around The World
Related