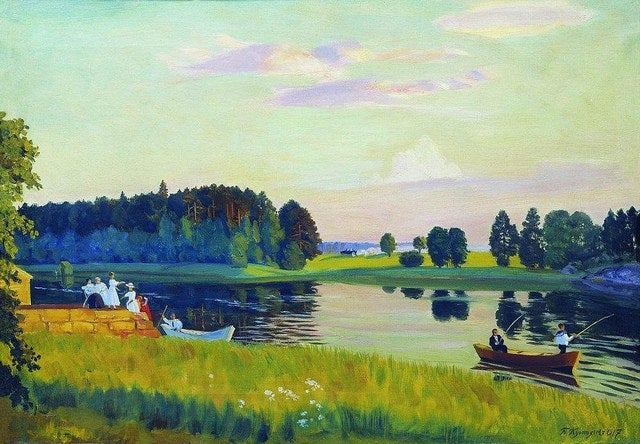 In 2017, Finland is celebrating the Centennial of its independence. You probably don't know this since Finns are notoriously shy and not particularly adept at marketing. While Finns are very proud of their country, saying anything positive about Finland is the cultural equivalent of bragging or exaggeration. In Finland, that is considered not cool. In fact, it is a cultural No-No.
In that context, it's not hard to imagine what Finns think about Donald Trump's style or his Administration's "America first" policy. The question is why should Americans (both for or against Trump) care about Finland's Centennial? The answer is quite simple. As Finland celebrates its hundred years of independence, is has become a world leader in many areas. For all of us that want America to be as great as it can be, we should be willing to learn from any country that can teach us something. Finland is one of the countries that can help us to improve in many areas. If you don't know that already, I hope this post enlightens you. More importantly, for the good of America, I hope you will make an effort to learn more about Finland.
Finland has been recognized over several years to have one of the top education systems in the world. Depending on what ranking you read, it is often ranked first. According to the latest ranking, Finland has grown to become the most literate country in the world.
Most competitive and least corrupt
Finland has been ranked as Europe's most competitive economy, and according to Buzzfeed, Finland is the least corrupt, least failed state, best country to be a mother, and Helsinki as the most livable city in the world among other leading categories.
It may be hard to believe for a country that spends the winter in darkness, but Finland is ranked 5th in happiness. While "Life, Liberty and the pursuit of Happiness," is in our Declaration of Independence, the United States of America does not even rank in the top 10.
Innovation and Technology
According to Bloomberg, Finland ranks first in research personnel, third in research and development and postsecondary education, and fourth over all innovation categories. Created and held in Finland, Slush has grown to become one of the world's leading events for high-technology start-ups. Finland is recognized as a world leader, along with Israel and the US, in Cleantech innovation, and often tops the rankings for embracing new Information Technology.
Since it tops the Environmental Performance Index, Finland is ranked as the greenest country in the world with the least amount of pollution. For those that have visited Finland, the clear skies, clean water, and focus on nature attest to this ranking.
Finland has been called the games start-up capital of the world. Rovio, maker of Angry Birds (which has been turned into a successful movie). Supercell, maker of Clash of Clans and Hay Day, are just two of the successful mobile games companies from Finland.
Most socially progressive
According to the Social Progress Index, Finland is the most socially progressive country in the world. Finland also leads the world in per capita coffee and milk consumption, saunas, and heavy metal bands.
For a country of 5.5 million people to be leading in so many categories and creating good products that work better, there is much we can learn from Finland. The problem is that we are going to have to take the initiative because too many in Finland still equate marketing with exaggeration.
As Finland celebrates its 100th year as an independent nation in 2017, it is a great time to visit the country, study how such a small country has achieved such a high level of success, and learn some good lessons that we can use to help America achieve its potential in education, infrastructure, and other important areas. Sometimes you have to look outward for new ideas to improve things at home. I wish Finland all the best as it celebrates its Centennial year. I hope my friends there will save me some cake, or better yet, some Finlandia.
Calling all HuffPost superfans!
Sign up for membership to become a founding member and help shape HuffPost's next chapter
This post was published on the now-closed HuffPost Contributor platform. Contributors control their own work and posted freely to our site. If you need to flag this entry as abusive,
send us an email
.