It's a product that could steal the heart of any cheesehead: wine and beer glasses made out of cheese.
But the price? Not so gouda: $5,000 for a set.
The beer mug is made from Gruyère cheese and holds 16 ounces of beverage. The company recommends stout, bock or wheat beer, none of which you may be able to afford after dropping 5Gs on something you can really only use once.
The wine glass is an 8-ounce stemless sculpted from Gouda cheese. It goes best with red wines like merlot.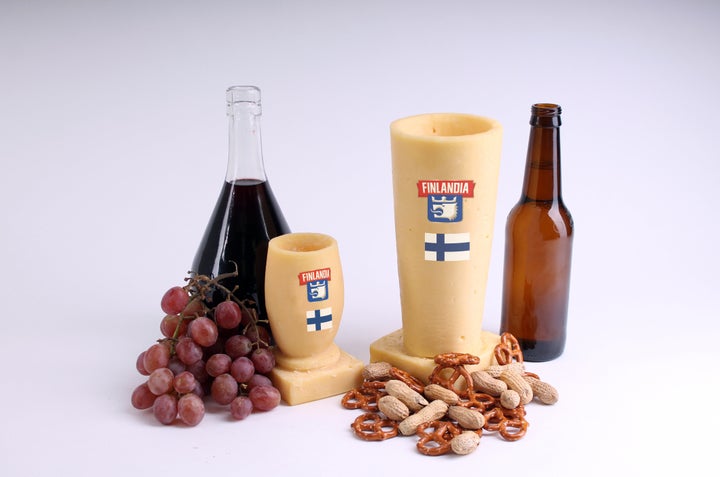 The glasses were designed by married food sculptors Jim Victor and Marie Pelton, who said the cheeses used for each glass presented their own set of problems.
"Gruyère is harder, so it's easier to carve than Gouda, but it also has more of a grain so it can have faults in it ― like the Earth," Victor told HuffPost. "Gouda is softer, but it doesn't have the grain."
The cheesy drink set will be available only on Dec. 6 and can be ordered at the Finlandia Cheese Facebook page. Each set will be made to order. Those who do order should be prepared to wait.
"I can probably make three in a day," Victor said.
The glasses are smaller than their usual sculptures, Pelton said, but there's still a lot of cheese left over that may be used for other projects ― or other meals.
"We don't waste food on purpose, but we do get to enjoy what we don't use," she said.
Before You Go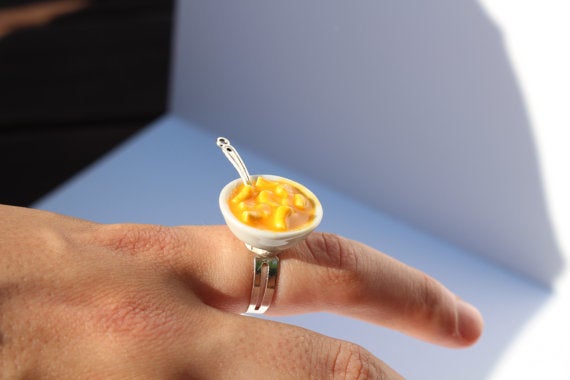 Gifts For Cheese Lovers
Popular in the Community