They're kids, for one, which bears repeating given the amount of criticism some of the cast members have received online. Besides delivering another season of sci-fi goodness for Netflix, they don't really owe us anything.
Case in point: actor Finn Wolfhard, 14, who plays Mike Wheeler in the series. He's come under fire in recent weeks after being called "heartless" for not stopping to take pictures with fans waiting for him outside a hotel.
A video of the interaction went viral, sparking a much-needed conversation about what the public demands from child stars and what boundaries need to be set.
"Hey everybody! I don't wanna ex-communicate anyone from this fandom, but if you are for real you will not harass my friends, or co-workers," he wrote on Twitter Wednesday.
"Ya'll know who you are. Why I even have to tweet that, I don't know. Anyone who calls themselves a 'fan' and actively goes after someone for literally acting and doing their job is ridiculous," he added. "Think b4 ya type boiiii."
The replies were full of praise for Wolfhard, with many followers left wondering why anyone would harass the stars of a show they claim to love in the first place.
We must protect the "Stranger Things" kids at all costs.
Before You Go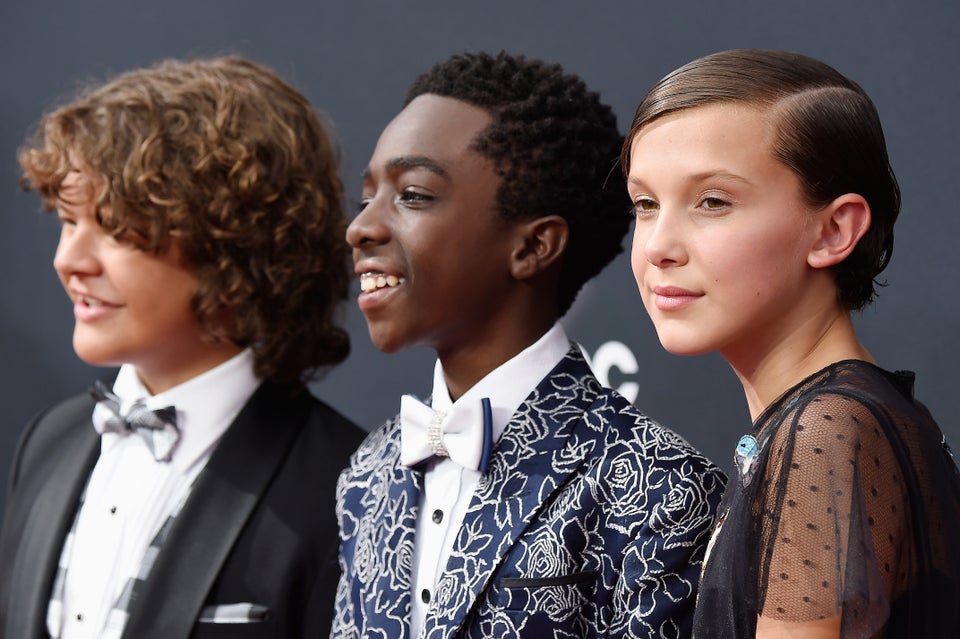 The "Stranger Things" Kids At The Emmys
Popular in the Community