President Donald Trump and Russian President Vladimir Putin were welcomed to Helsinki, Finland, with a potent message about the importance of press freedom ahead of their bilateral summit.
Helsingin Sanomat, one of the country's top news outlets, unveiled nearly 300 billboards calling out the leaders' respective records of rocky relations with the media. The billboards were placed along the leaders' route to the summit.
Aside from the welcome billboard which reads "Mr. President, Welcome to the Land of Free Press," most of the others feature headlines published in the newspaper over the years, according to a press release.
"The headlines highlight the presidents' turbulent relations with the media and were published between the years 2000 and 2018," the statement said.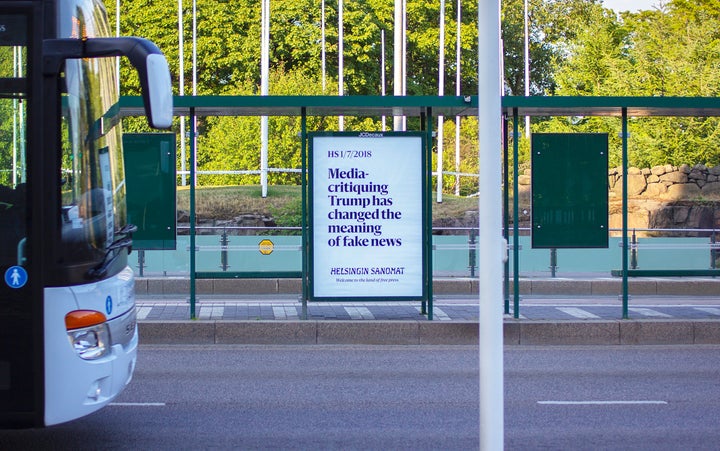 Editor-in-chief Kaius Niemi also explained that the banners are intended as a display of support for "colleagues who have to fight in ever toughening circumstances on a daily basis both in the U.S. and Russia," noting that both countries sit pretty far down on the 2018 World Press Freedom Index. Russia is ranked 148 and the U.S. sits at 45. Finland is ranked fourth.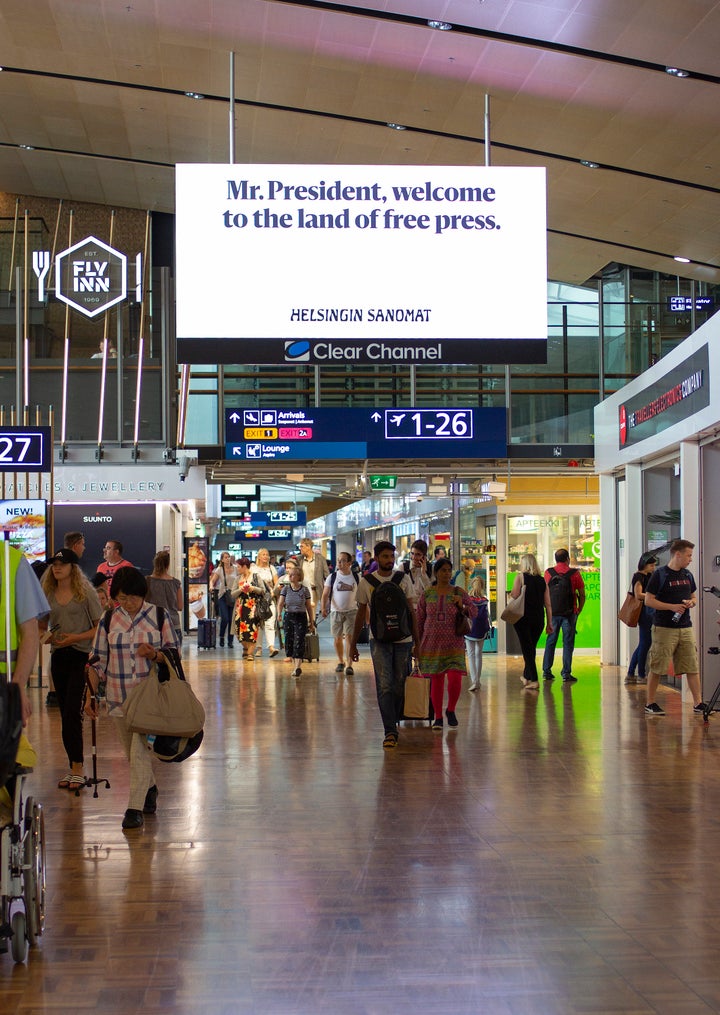 Trump marked his trip to Helsinki with a tweet claiming that, "Much of our news media is indeed the enemy of the people."
Other activist groups are making their message heard across Helsinki as well. The Human Rights Campaign placed banners on Finland's Presidential Palace on Sunday which target Putin for the treatment of Chechnya's LGBTQ population, and Greenpeace placed two banners atop the city's Kallio church calling on both leaders to "Warm Our Hearts, Not Our Planet."
Trump is on the last leg of his latest European trip, which took him first to Brussels for a NATO summit and then to the U.K. for a working visit.
He said that his meeting with Putin "might be the easiest of them all" amid controversy over his handling of a NATO agreement on increased defense spending and trade talks with U.K. Prime Minister Theresa May.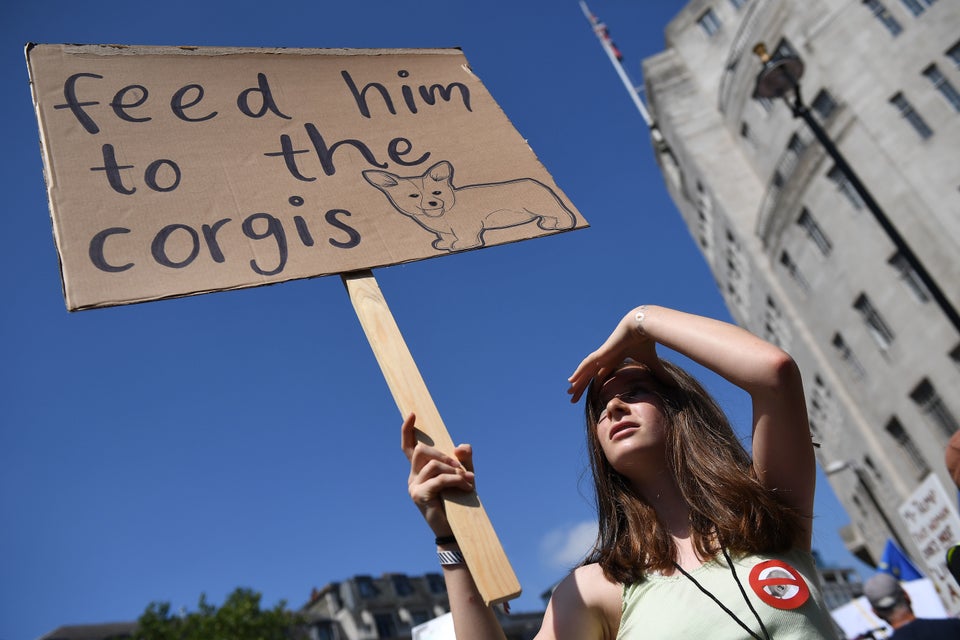 Best Trump U.K. Protest Signs
Popular in the Community