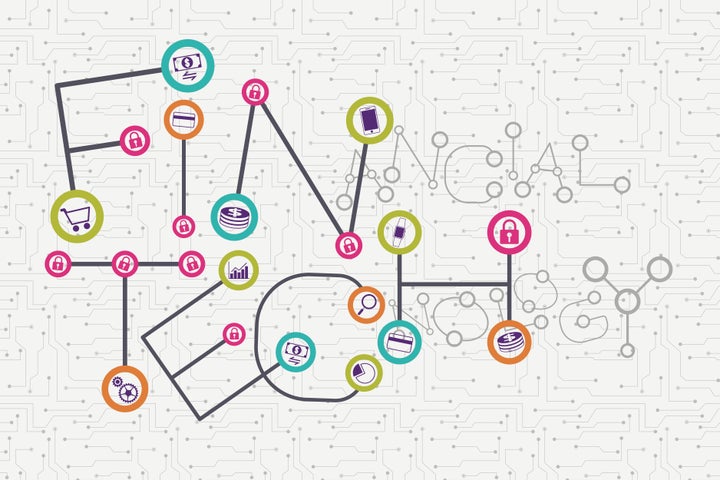 Technology continues to revolutionize the financial services landscape. From mobile payments, app based investing platforms, to online banking solutions, financial technology (FinTech) has revolutionized not only how consumers receive financial services but also how they expect to receive such services. In some cases, innovations including mobile wallets and no fee investment platforms have helped to democratize and increase access to services which were previously unavailable or inaccessible to existing segments of the population.
While the concept of using technology to facilitate financial transactions isn't new (ATM's were once a major FinTech innovation), one could argue that the pace with which technology is impacting financial services is unrivaled by past trends. A recent study showed that 59 percent of senior financial services executives believe that we will see an increase in the use of digital solutions to improve operations, with 56 percent of executives citing technological disruption as a component of their business strategy. From an operational perspective, findings have shown that core financial institution activities including Deposits and Lending and Investment Management are expected to be radically reconfigured as a result of technological innovation. Consumers have also begun to shift their preferences towards FinTech, with statistics indicating that in 2016 a third of consumers reported regular use of financial technology services, with such use doubling from two years prior. Furthermore, more than 52 percent of consumers are expected to use FinTech services in "the near future."
Undoubtedly, technology is changing the financial world. Yet, what is often overlooked, is the role new technologies can play to ensure that when such innovations are adopted it happens in an informed and responsible manner. In a perfect world, we'd like to see the increase in FinTech usage coupled with an increase in financial literacy and education. Unfortunately, while FinTech use is up, financial literacy numbers remain dismal. A recent study found that two-thirds of Americans cannot pass a basic financial literacy test, with the number of those who can pass such a test decreasing annually. Globally, the figures reflect similar trends; in 2015, only 35 percent of men and 30 percent of women were classified as financially literate.
As entrepreneurs continue to focus on creating innovative financial technology products, often while using new technologies to improve and build upon previous systems and processes, innovators have begun to identify solutions that not only feed the appetite for FinTech but also help to bridge the financial literacy gap. In many cases, startups using technology to simplify personal finance, streamline financial planning processses, and help manage student debt are not only building the next generation of financial tools but also encouraging and facilitating financial education.
I had the opportunity to interview Tim Sheehan, the CEO of Greenlight, an Atlanta based company that is not only adapting new technologies to improve upon existing processes but also helping to impact and improve financial literacy. Greenlight's flagship product is a debit card for children that utilizes mobile app technology to provide parents with a customizable and monitorable solution to facilitate purchases. Tim and I discussed his company, the role of technology in financial services, and his views on entrepreneurship. Hope you enjoy!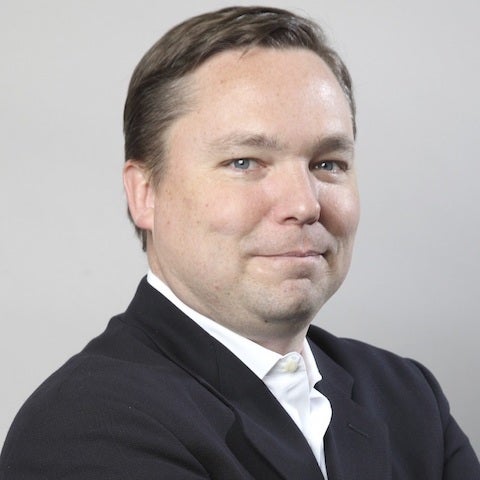 CG: Tell me about Greenlight. What does your company do?
TS: Greenlight's vision is to help parents raise financially smart kids. Our first product is the smart debit card for kids that parents manage from their mobile phones using flexible parental controls. It's the only debit card in the world with patent-pending technology that lets parents pick the exact stores where their children can spend. We believe it's important to teach kids not only to spend wisely, but the importance of saving, how to build wealth by investing, and why having good credit is important.
CG: How does Greenlight work?
TS: Greenlight is free for 30 days and then just $4.99/mo. for the whole family to use (all parents and up to 5 kids). Each child receives their own Greenlight Card with their name on it and a unique PIN. Parents use our app on either their iOS or Android smartphone, and can easily manage all of their kids' cards from one place.
Parents can load and transfer money onto their kids cards instantly from anywhere with no additional fees. That money can be limited to specific stores or websites, or be spent anywhere depending on what parents decide. Greenlight provides real-time mobile alerts to tell parents where and when their kids are making a purchase and can even automate allowances. It's far safer, easier, and more flexible than using cash, which can be lost or stolen. If a child loses his or her Greenlight Card, the child or parent can instantly turn the card off using the Greenlight app.
Kids can also use the Greenlight app on their smartphone. They can visually see their balances, request money, and communicate what they're purchasing with their parents. When a parent receives a funding request from one of their children, they can easily approve or decline the request in the app. Once approved, the money is instantly available on their child's Greenlight Card for use at the store or website that the parent approved.
CG: Greenlight uses technology to help both parents and children better manage their finances. What was your motivation and why is your mission important?
TS: My wife Kelly and I have 4 kids, so you can imagine how often we ran around looking for cash. I've been involved in finance and technology my entire career, so I thought there had to be a better way than using cash. I thought there was a need for both an educational tool for kids and an easy, safe, fast way to give money to our kids. Personal finance isn't typically taught in schools, and most parents are extremely busy, so I wanted to create a simple, easy-to-use solution to help parents give money to their kids while helping parents with their goal of raising financially smart kids.
It's become a real convenience to simply open the Greenlight app and move money to our kids whenever they need it even if they aren't with us. Not only that, but I love that we know when and where they're spending money because we get real-time spending alerts on our mobile phones.
Understanding personal finance well is incredibly important for kids. It's one of the most important things they will need as they get older because it affects every area of their lives. Kids need to learn many concepts like: it's important to save money so, for example, you can handle short-term emergencies that might pop up; it's important to learn how to invest so you can build wealth for yourself and your family; it's important to understand credit because having good credit can save you a lot of money when buying a home or a car. I think it's important to teach kids concepts like these early so they are well-prepared for managing their finances as an adult.
CG: Greenlight is an app-driven product. In your view, how will apps continue to play a role in both our personal and professional lives?
TS: I think smartphones and mobile apps have enabled incredible leaps forward in personal and professional convenience and productivity - especially in the areas of communications, entertainment, learning, security, and more. Consumers' expectations are that we should be able to do almost anything from our mobile phones and I think our expectations will only continue to grow. Smartphones and mobile apps have allowed people to reinvent or improve products and processes that have been in place for many years. That's exactly what Greenlight did by making it easier, safer, and more convenient for parents to give their kids money, while helping parents teach their kids to spend wisely and the importance of saving money.
CG: FinTech is a very innovative and exciting sector. How do you see the sector continuing to evolve over the next few years?
TS: There is a lot happening in the FinTech space right now and I think that will continue to be the case for several years because there are still many opportunities to use technology to significantly improve or disrupt processes or business models in the financial services world.
CG: Building a company at the cutting edge of technology involves a great deal of work, including assembling a high quality team and developing a winning company culture. What role has your corporate culture played in your success? -
TS: Early in my career I thought I could do it all and I quickly realized how important having a killer team was to succeeding. You can have a great idea but if you want to build an amazing product and business and grow it into a huge success, then you're going to need an amazing team. I am convinced that the reason Greenlight is doing so well is because of the amazing people we have. I feel so strongly about the following message that I sent to our team this week: "The key to the kind of success we are having is incredible people. Each of you has contributed in significant ways and you should be extremely proud of what you've accomplished. It takes amazing people in every area to do what we are doing: amazing people in Marketing, Engineering, Customer Service, Product Management, Fraud Prevention, Design, and Business Development. Why have FC Barcelona and Real Madrid accomplished so much? Take a look at their teams. Why have Google and Facebook done so well? Take a look at their teams. Why is Greenlight doing so well? Take a look at their team."
Part of building a great team is creating a culture people want to be a part of. For us, that means a culture of hard work, but also a lot of fun. We think it's important enough that we recently appointed one of our employees as Chief Fun Officer. He is responsible for helping us maintain that awesome culture and constantly finding ways to improve the overall work experience. Our team works extremely hard and we want to make sure they are always learning new things and having fun.
TS: We recently hit a critical milestone of 25,000 customers and we're featured in the Apple Store as a "New apps we love." We owe this to the team, but also to the families who have joined us and provided amazing feedback so we can continue enhancing the Greenlight experience. We get excited each time we hear from our customers that Greenlight has helped teach their kids how to be smart with money, and we can't wait to reach even more families all over the world.
Related
Popular in the Community