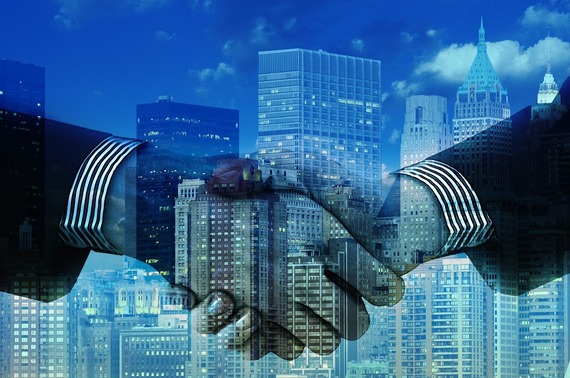 There's been some debate lately over the possibility that the Fintech boom has ended. Critics have little optimism for Fintech's continued explosive growth, predicting the downfall of many young upstarts in the near future. Consequently, many of these "doomed" Fintech companies may soon find themselves partnering with the very institutions they have been fighting so hard to bring down: the banks. For some, this outlook is bleak. In my opinion, it marks the beginning of a renaissance in financial services - one where partnerships between banks and fintech startups will lead the way.
Contrary to popular belief, partnerships between fintech and banks are not a bad thing at all. In fact, I would argue there are many benefits to them. Importantly from a consumer perspective, partnerships between the two will promote a higher standard of trust for financial institutions-at-large.
High levels of consumer trust are not something banks have historically prided themselves on. Traditional banking can be opaque at times and leave consumers feeling slighted. On the other hand, Fintech companies -- with their clean interfaces, intuitive financial products and progressive cultures -- are seeing remarkably high levels of consumer trust.
Take my company, Bill.com, for instance - a digital payments network that helps businesses pay and get paid by reducing the complexities of moving money in the cloud. Today, our network is trusted by more than one million businesses, including three of the top ten US banks.
Considering the fact that traditional banks have been around for far, far longer than Fintech, it's impressive to see such so much disruption of this kind at the customer-level.
A lack of transparency accounts for much of the reason banks are not always trusted. While many have introduced basic online banking features, few have yet to show the same levels of accessibility and openness found in Fintech solutions. Today's consumers have come to expect a certain level of transparency in the products they use. Banking is no different.
The trust consumers place in a product is also directly influenced by their user experience. Fintech upstarts pride themselves in delivering superior customer experiences -- banking that is intuitive, mobile, cloud-based, responsive, available 24/7, you name it. Most importantly, Fintech products are designed to work with people's lives and deliver value in new and unexpected ways. Bank technologies, on the other hand, tend to be more complex due to legacy system integrations and regulatory requirements. At times their user experiences feel quite clunky.
From a consumer's perspective, how can you trust a company that seems so far behind the times? Simply put, you don't.
Looking ahead, I expect more and more fintech startups will partner with banks as broader pressures mount on the industry as whole. When you consider the relative strengths and weaknesses between the two, and how well they complement each other, partnerships between Fintech and banks make a lot of sense.
By their very nature, a partnership requires a certain level of trust to be successful. You have to trust your partner (and vice versa) in order to build upon each other's ideas and move both companies forward, and once you start trusting somebody, others will trust you more as well.
In time, I believe banks will begin to use the same financial solutions developed by Fintech and loved by consumers. Fintech, too, will benefit from the expanded reach, resources, and compliance expertise offered from larger institutions. Together they will pave the way for the future of finance and reimagine the role banks play in consumer lives.
Calling all HuffPost superfans!
Sign up for membership to become a founding member and help shape HuffPost's next chapter