A handwritten letter Apple penned in 2000 to a then 16-year-old high school student, who had asked her to write a note for his school's gay-straight-alliance has gone viral. It's difficult to imagine an artist other than Apple, then 22 and fresh off the release of her second album, "When The Pawn...," writing with such sincerity. "If a good boy loves a good girl, good," she notes. "If a good boy loves another good boy, good. And if a good girl loves the goodness in good boys and good girls, then all you have is more goodness, and goodness has nothing to do with sexual orientation."
She continues, "A person who loves is a righteous person, and if someone has the ability and desire to show love another — to someone willing to receive it, then for goodness' sake, let them do it. Hate has no place in the equation; there is no function for it to perform. Love is love, and there will never be too much."
View the letter in full below: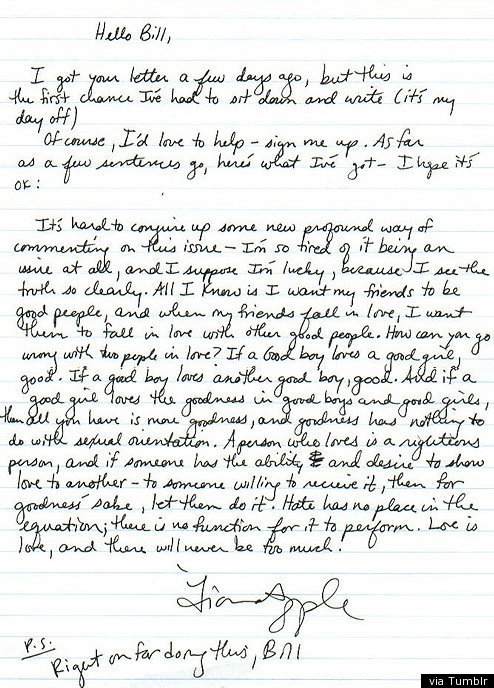 Bill Magee described his experience with the star on his blog. "Quite frankly, 16-year-old me was much more interested in interacting with a celebrity than building an alliance between gays and straights, but Fiona took me at my word and wrote me this really sweet letter," he notes. "The show was on a Friday, and I got this via FedEx the following Tuesday, and she even apologizes for it taking so long. For much of the 12 years that have passed since these events transpired, this has been the most exciting thing that has ever happened to me."
He concludes: "I've met her a couple times since, but I never got a chance thank her for taking some time out and being so thoughtful, especially for a lonely weirdo like me."
Take a look at other celebrities who've spoken out in support of LGBT youth below:


Before You Go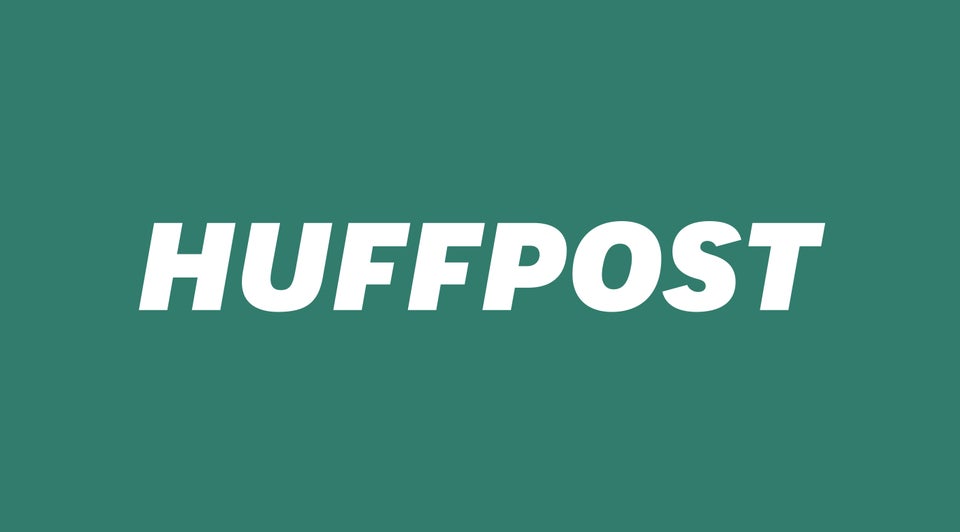 It Gets Better Videos
Popular in the Community