If you were alive in the '90s, then you've likely seen Fiona Apple's controversial Mark Romanek-directed music video for "Criminal." The scantily clad Apple was shown on loop on MTV -- and teenage boys and girls became instantly smitten with the midriff-baring singer.
Her debut album, Tidal, became a hit, but Apple was reluctant to be the pop artist the world wanted her to be. No one can forget her epic MTV Video Music Awards speech in 1997. While accepting the award for Best New Artist she told the audience: "This world is bullshit, and you shouldn't model your life on what we think is cool, and what we're wearing and what we're saying." Even after she received backlash for her on-stage meltdown Apple remained unapologetic, "When I have something to say, I'll say it." Needless to say we're fans. And her new album The Idler Wheel proves that Apple has some serious staying power.
Fiona Apple is a woman who practices what she preaches. The singer has never been one to follow trends or wear what's "cool." She prefers roomy silhouettes, dark colors and layers: not your typical pop singer fare. In this 1997 photo, Apple is dressed in her typical fashion with a crop top, loose burgundy jeans and a faux fur coat (she's an animal lover after all). She topped off the outfit with a pair of grungy boots. Our teenage selves are swooning. Will you try Fiona's feminine rocker look?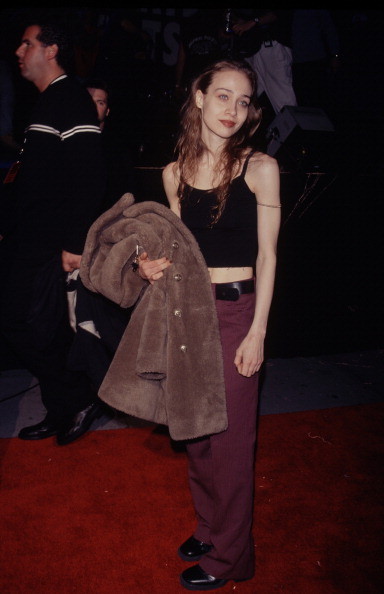 Shop the look and check out more from our A Look Back archives: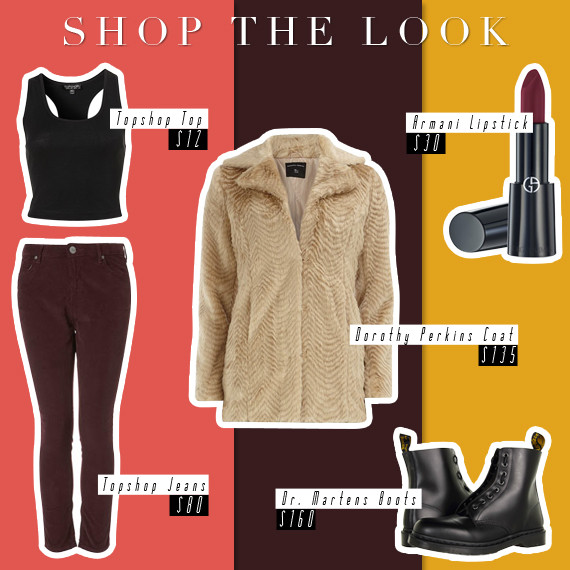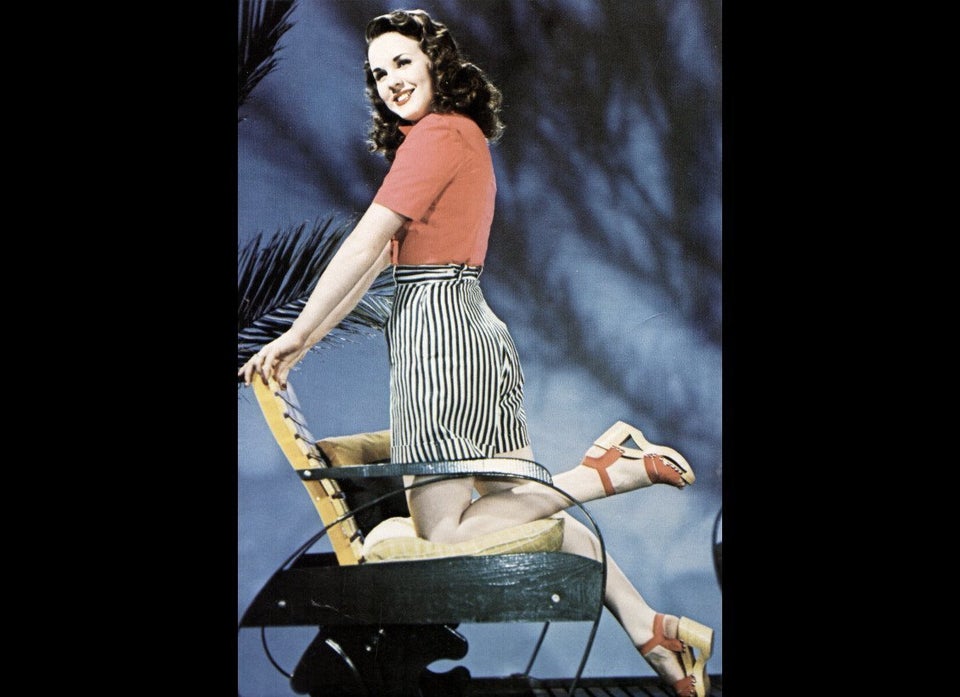 Vintage Fashion Moments
Related